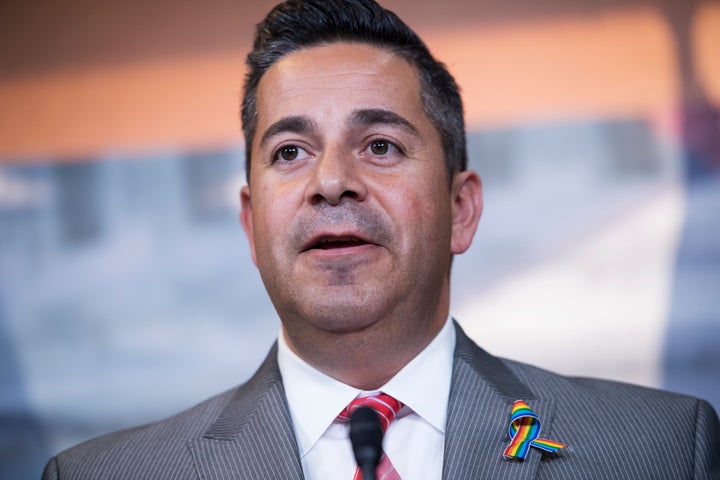 The morning after the Oct. 1 mass shooting in Las Vegas, a member of the Democratic Congressional Campaign Committee's press staff warned House candidates and their staffs not to "politicize" the shooting that day. Politicization, according to the DCCC official, included talking about gun violence prevention policy.
"You and your candidate will be understandably outraged and upset, as will your community. However, DO NOT POLITICIZE IT TODAY," DCCC regional press secretary Evan Lukaske wrote to candidates in the Northeast. "There will be time for politics and policy discussion, but any message today should be on offering thoughts/prayers for victims and their families, and thanking 1st responders who saved lives."
The email, seen in its entirety below, reflects the careful balance that Democrats have tried to strike as they strive to advance modest gun safety regulations and shield candidates in swing districts from the political price that could accompany comments about guns.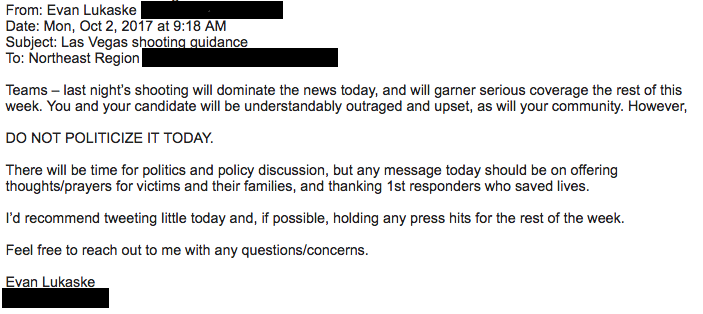 But the cautious approach in Lukaske's email is increasingly out of touch with what many party members, as well as gun violence prevention activists, would like to see from politicians ― especially in the wake of the recent deadly shooting at Marjory Stoneman Douglas High School in Parkland, Florida. Many of the surviving Parkland students waited almost no time before beginning to agitate for different gun policies, sparking a movement that has captivated the country.
Gun violence prevention activists said they were disappointed the DCCC was advising candidates not to aggressively talk about policy solutions as often as possible. Ladd Everitt, director of the gun violence prevention group One Pulse for America, described the DCCC email as "pathetic." Mark Glaze, senior adviser to the group Guns Down, said it was "straight out of the NRA's talking points."
"If the DCCC is willing to give up a key issue and offend virtually every Democrat so as not to bother eight Independents in rural Missouri, they're even more incompetent than we thought, and Democrats should be very worried about the midterms," Glaze said.
Several Democratic lawmakers have taken to mocking the traditional practice of sending gun violence victims "thoughts and prayers" without any follow-up of policy solutions.
Sen. Chris Murphy (D-Conn.), who became a leading advocate of greater gun regulations after the 2012 massacre at Sandy Hook Elementary School, wasted no time after the Las Vegas massacre calling for greater action to prevent gun violence.
"To my colleagues: your cowardice to act cannot be whitewashed by thoughts and prayers," he tweeted a few hours after Lukaske's email went out.
Asked about the email on Tuesday, Murphy emphasized that it was a message from "one staffer."
Still, he added, "No Democrat should be worried about talking about policy changes in the wake of these mass shootings."
Former Democratic Congresswoman Gabby Giffords and her husband, retired Navy Capt. Mark Kelly, "led by example" the day after the Las Vegas shooting by demanding congressional action on the steps of the U.S. Capitol the day after it occurred, noted Katie Peters, of the former congresswoman's group Giffords: Courage to Fight Gun Violence. (Giffords became a more aggressive gun regulation advocate after being gravely wounded in a 2011 mass shooting.)
"Following the tragedy in Parkland, we've seen the students show incredible leadership in demanding more than thoughts and prayers from their elected officials," Peters said.
Meredith Kelly, the DCCC's communications director, emphasized that Lukaske's message was intended to discourage hasty responses before all information about the shooting was known, rather than silence opinions about gun policy. It was also general advice that candidates were free to ignore.
"A communications staffer who fails to provide immediate and thoughtful guidance after a national tragedy, based on the best available information at the time, is not doing his job," Kelly said.
The DCCC would not say whether it sent candidates similar guidance after the Parkland shooting. However, Kelly said the group, which is responsible for getting Democrats elected to the House, continues to caution candidates to consider their words carefully in the immediate aftermath of major national tragedies.
Waleed Shahid is a spokesman for the left-leaning Justice Democrats, which backs a variety of candidates, including some the DCCC opposes. He called Lukaske's email "a slap in the face to the movement" against gun violence.
"Politics is exactly how people come together to make change and hold those in power accountable," he said.
This post has been updated with comment from Murphy. Igor Bobic contributed reporting.
Before You Go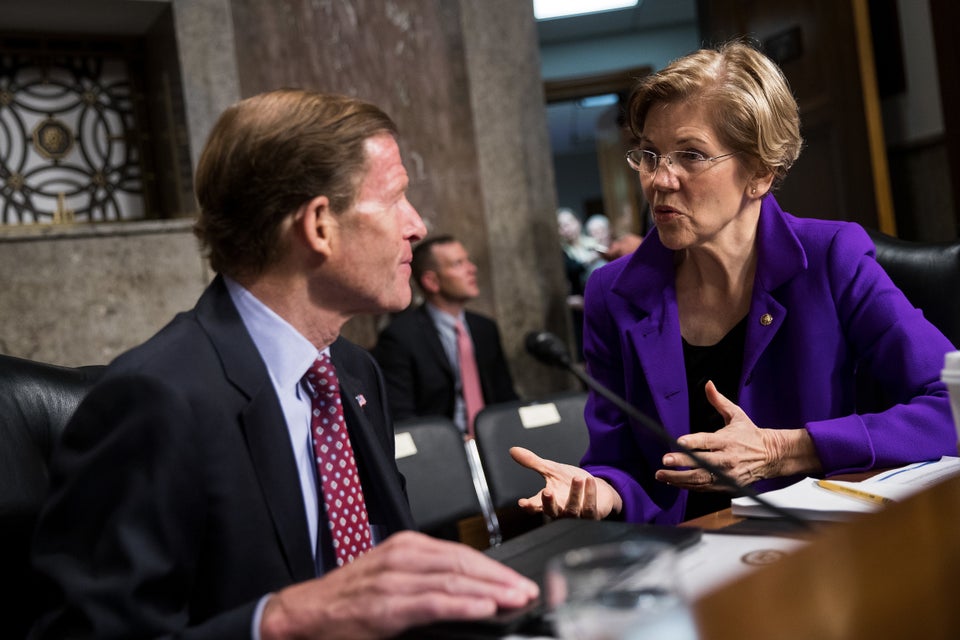 2017 Scenes From Congress & Capitol Hill
Popular in the Community