 The Democratic Congressional Campaign Committee is wasting no time linking House hopefuls to the polarizing budget plan championed by Mitt Romney's running mate of less than a week, Paul Ryan.
The election committee announced a new ad on Friday that charges North Carolina state Sen. David Rouzer with sounding "like he's in Washington already" for supporting the GOP vice-presidential pick's approach to Medicare, which the 30-second TV spot claims is to "essentially end Medicare."
The spot riffs on one of Rouzer's previous ads in which he opines that "we need more North Carolina values in Washington." The DCCC ad then questions whether asking seniors to "pay more so millionaires can pay less" is Rouzer's idea of a Tarheel State principle.
During a Republican primary debate earlier this year, Rouzer said he supports Paul Ryan's budget proposals "wholeheartedly." A week later, Rouzer was more skeptical of Ryan's fiscal outline, telling another debate audience that the "one issue" he has with the Ryan plan is that it does not balance the federal budget until 2040.
The DCCC is not the first Democratic group to seek to tie Rouzer to the controversial budget, which the Obama team hopes to portray as a radical vision for the country's fiscal trajectory. In June, the North Carolina Democratic Party circulated a news release calling Ryan and Rouzer a "Medicare cutting match made in heaven."
Under the Ryan budget, future seniors would be given a fixed amount of money to spend on health care services. Democrats argue that this type of voucher system would lead to an increased financial burden on future seniors as health care costs rise.
UPDATE: Rouzer spokeswoman Jessica Wood responded to the new ad hours after the DCCC released it Friday morning.
"Medicare as we know it has already ended -- because Barack Obama and the Democrats chose to cut $700 billion from Medicare to pay for their takeover of healthcare," Wood told the News & Observer. "That they have the nerve to attack David for supporting the kind of plan that would restore the money they cut back to Medicare and protect and preserve the program is not only predictable -- it's pathetic."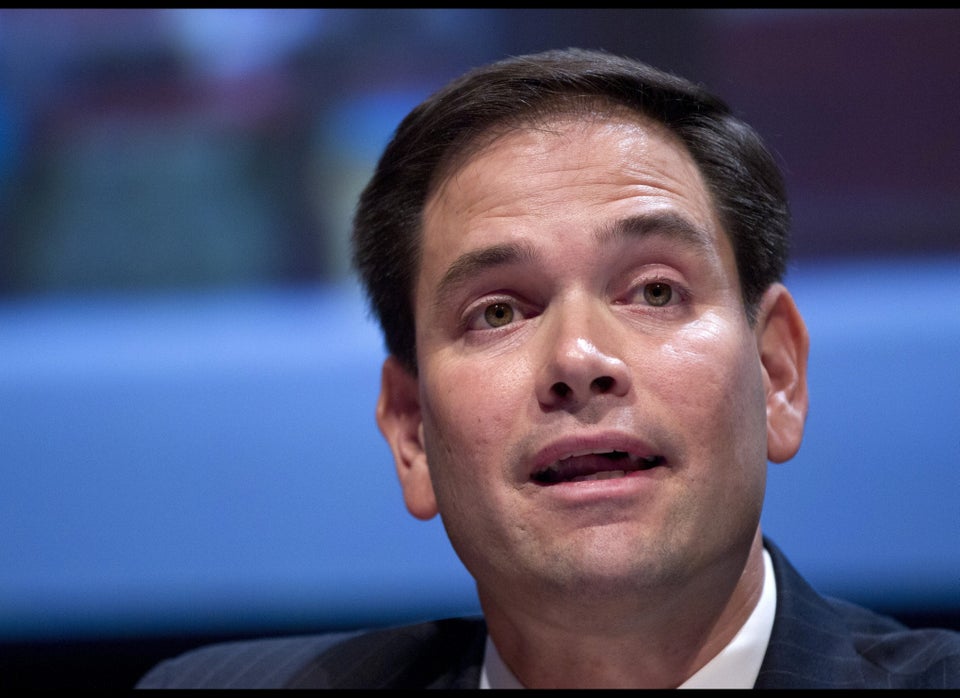 Political Reaction To Mitt's VP Pick
Popular in the Community