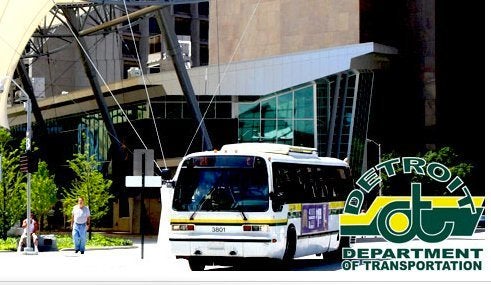 Mayor Dave Bing's office and the Detroit Department of Transportation confirmed Thursday that starting March 3, major route changes will hit the city's bus system.
Night service from 1 to 4 a.m. will end system-wide and of DDOT's 38 current routes, 34 will have their weekday hours shortened and 29 will have shorter weekend hours. Route 78/Imperial Limited is set to be eliminated and Route 49/Vernor service will end at the Rosa Parks Transit Center. DDOT will also discontinue weekend service for Route 11/Clairmount and Sunday service for Route 46/Southfield.
Amalgamated Transit Union Local 26 President Henry Gaffney told HuffPost about the service changes on Friday. Gaffney said Parsons Brinckerhof, the private management company recently contracted to run DDOT, and a subcontractor, a firm called Envisurage, spearheaded service cuts and impending layoffs for DDOT employees.
Detroit Chief Operations Officer Chris Brown said in a release that bus service changes were designed to impact the smallest numbers of DDOT's average 104,000 daily riders.
"The road could be bumpy as we implement some of these changes, but we're committed to making it happen," Brown said. "We're doing this to improve our efficiency and keep fare rates the same."
In order to comply with laws governing service changes, DDOT will hold four public hearings on Friday, Feb. 24 at the Northwest Activities Center at 18100 Meyers Road and Wayne County Community College at 5901 Conner St. Each location will hold two sessions, one at 11 a.m. and another at 6 p.m.
The hearings replace DDOT's regularly scheduled monthly public meeting, originally set for Feb. 16.
A complete list of service changes and route alternatives will be available starting Feb. 17 at DDOT's main office, Detroit Public Library branches and Community Access Centers. They will also be online at the DDOT website, and comments can be sent to ddotcomments@detroitmi.gov.
Related
Popular in the Community