U.S. Customs and Border Protection accused New York City Mayor Bill de Blasio of illegally crossing into the United States from Mexico during a visit last month to the border, according to a letter obtained by The Associated Press.
A group of about 20 mayors visited the border near El Paso, Texas, on June 21, one day after President Donald Trump signed an executive order to stop his administration from separating migrant families at the border.
According to the CBP letter, a Border Patrol agent spotted a group of people along the Rio Grande River photographing a migrant facility near the Tornillo, Texas, point of entry. They reportedly suggested they had arrived at the port of entry via Mexico. The agent informed them that they had entered the country illegally, at which point they drove back into Mexico.
But the mayor's office contended that de Blasio had permission to cross the border.
"The mayor crossed the border with the direct approval and under the supervision of the border patrol supervisor at this port of entry," Eric Phillips, de Blasio's spokesman, told the AP on Tuesday. "Any suggestion otherwise is a flat-out lie and an obvious attempt by someone to attack the Mayor because of his advocacy for families being ripped apart at the border by the Trump administration."
"Our message to the federal government is: Stop this right now. Stop this broken, inhumane policy right now," the mayor said during a news conference last month.
Before You Go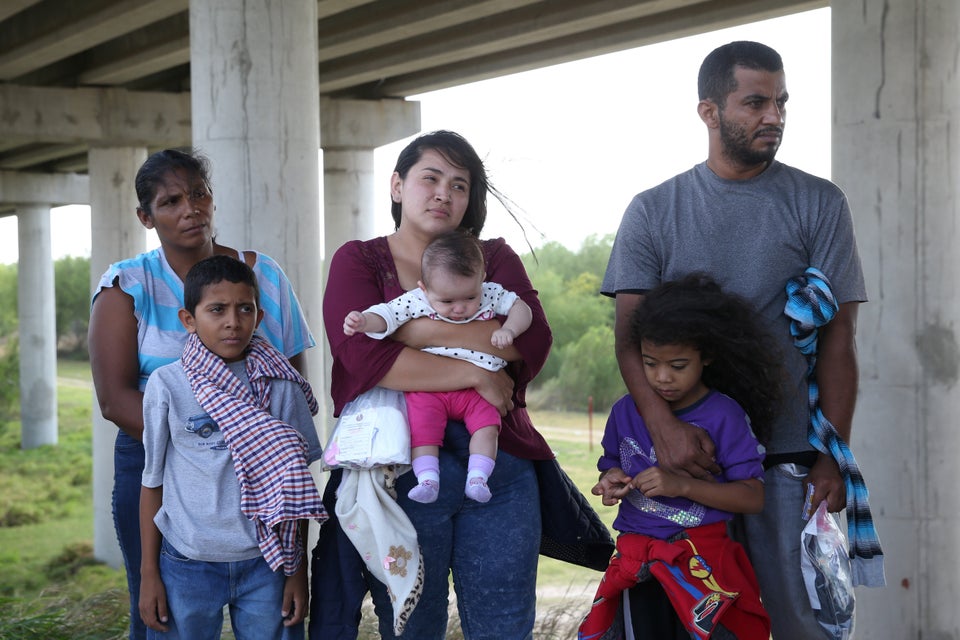 Immigrant Families At The U.S.-Mexico Border
Popular in the Community