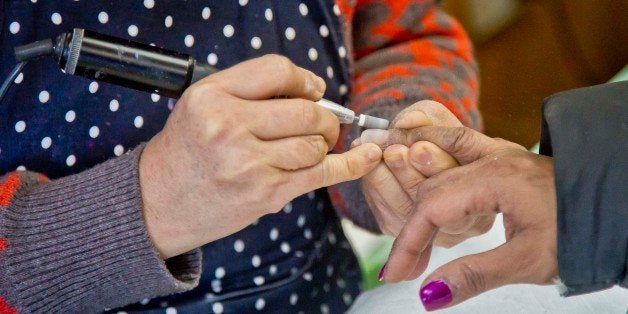 NEW YORK -- New York City Mayor Bill de Blasio said Friday that the city plans to investigate the harmful environments at nail salons and that he will lead a "day of action" next week to raise awareness about salon workers' rights.
The announcement comes on the heels of a class-action lawsuit filed by two manicurists on Thursday and Gov. Andrew Cuomo introducing emergency protection for salon works earlier this week -- both of which were in response to a series The New York Times published last week on the exploitative conditions and health risks nail salon employees face.
In New York -- where the typical price of a manicure is around half of the national average of $20 -- manicurists are often forced to work for free for months before receiving an hourly wage of $3, the Times found. Workers are continuously exposed to fumes and chemicals that have been linked to cancer, miscarriages and other illnesses.
The Department of Consumer Affairs in New York will investigate employment agencies that place workers in jobs that pay less than minimum wage, de Blasio said. Officials have already begun taking nail polish samples from salons to test for toxic chemicals.
Next Thursday, 500 volunteers and city officials plan to distribute flyers in neighborhoods where large numbers of manicurists live and in areas with a high concentration of nail salons to inform workers of their rights. They also intend to send letters to employers, reminding them of their legal obligations to their employees.
"We will use all available powers to shield nail salon workers from deplorable conditions, empower them with awareness of their rights, and offer every other support we can to ensure the safety and dignity of our hardworking fellow New Yorkers," de Blasio said in a statement.
The Times investigation highlighted the cost of a small luxury enjoyed by millions of people and drew swift response from officials. On Monday, Cuomo announced the creation of a task force to lead investigations into individual salons and to require employers to post signs in six languages informing workers that it is illegal to work without pay. Manicurists will also be required wear gloves and masks.
A lawsuit filed in the U.S. District Court in Manhattan claimed that four salons on the Upper East Side, which share the same owners, violated labor laws by paying workers $60 or less for 10-hour shifts and refusing them breaks.
Popular in the Community