From dancers to cartoon characters to artists, Times Square is chock-full of street performers. But there is one particular group that has caught Mayor Bill de Blasio's attention as of late.
While baring one's breasts in public is legal in New York City (and has been since 1992), the mayor has scrutinized the women who pose for tips at the tourist attraction and is hoping to limit the practice.
Ross Barkhan, a senior political reporter at The New York Observer, told HuffPost Live that, from a legal standpoint, it would be difficult to regulate the women.
"To be honest, I'm not sure he has much of a legal leg to stand on. It's legal to panhandle. It's legal to bare your breasts. Since the early 1990s, women have been allowed to go topless in New York City, so in terms of legality, there really isn't a lot he can do," Barkhan said. "The main solution he's looking at right now … is to get rid of the Times Square pedestrian plaza and return it to the way it was years ago, where it was just roadway[s] running through Times Square. And that's very unpopular with a lot of elected officials."
Lucia Gomez, the managing organizer of New York Artists United for a Smile, critiqued de Blasio's stance on the issue, saying the restrictions contradict the city's progressive culture.
"You're supposed to be progressive New York. You're supposed to be the city where things can happen," Gomez said. "You can come from all around the globe and New York City is the space where you're supposed to be able to project in a lot of different ways."
Watch the full HuffPost Live conversation over de Blasio's fight against desnudas here.
Sign up here for Live Today, HuffPost Live's morning email that will let you know the newsmakers, celebrities and politicians joining us that day and give you the best clips from the day before.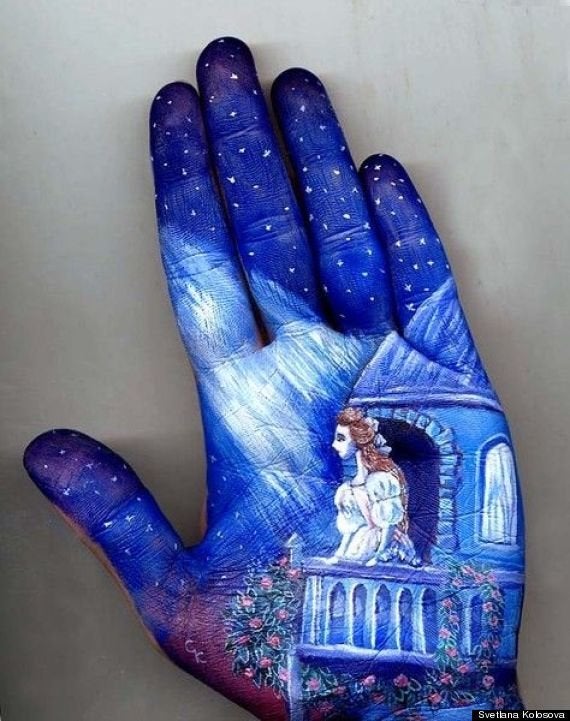 Incredible Body Painting (NSFW PHOTOS)