For the last three years, New York City has footed the bill for lawyers to defend certain immigrants facing deportation under a unique program that other cities have begun to emulate.
But as the June 30 deadline to finalize the city's budget approaches, Mayor Bill de Blasio (D) is pressing the city to keep some immigrants out of the program based on their criminal histories.
The debate pits de Blasio, who has positioned himself as one of the country's leading progressive politicians, against Democrats on the city council, immigrant rights advocates and legal assistance groups who say the mayor is injecting a new form of discrimination into a successful program that primarily helps detained immigrants.
De Blasio's critics say the city's legal aid is all the more important under the Trump administration. Since President Donald Trump took office, the number of immigration arrests has risen by nearly 40 percent compared to the same time period last year.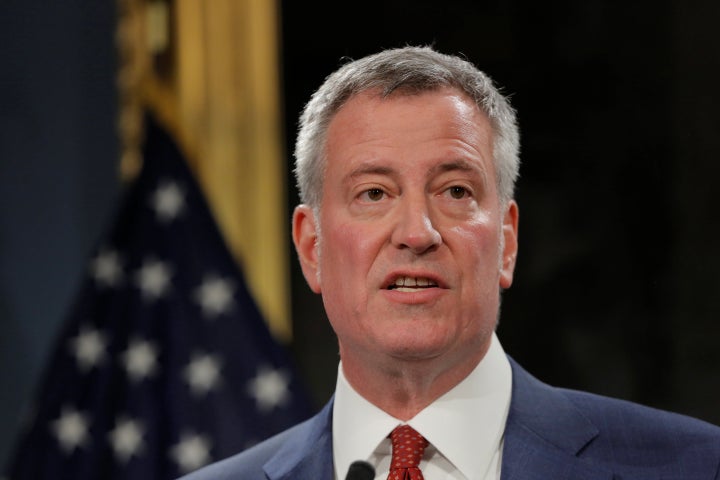 "The ability to provide due process and an attorney to everybody going through deportation proceedings is the right thing to do," Luis Mancheno, an immigration lawyer at the Cardozo School of Law, told HuffPost. "For years I have been able to talk to family members … and to tell them that if your family is locked up facing deportation proceedings, New York City has your back and will help defend the case. That's a promise I could not make if these restrictions went into effect."
More than half of the city council ― including Speaker Melissa Mark-Viverito (D) ― opposes de Blasio's proposed changes as well.
"We are concerned that the exclusion you propose will not only undermine our city's commitment to due process for all but will also perpetuate the failures and racial disparities that pervade our criminal justice system," 27 council members wrote to de Blasio this week, according to the New York Times.
Under U.S. law, immigrants facing deportation may seek a lawyer in civil court, but don't have the right to have one provided at no cost, like they do in criminal court. This applies to everyone ― even children and the mentally handicapped.
But under the New York Immigrant Family Unity Program, which has been fully operational for the last three years, the city itself pays to provide lawyers to immigrants in detention who can't afford them. The program does not currently make distinctions about which immigrants can access a lawyer. Thus far, it has helped nearly 2,500 people, according to organizers.
Both de Blasio and the Democrat-led city council have already agreed to keep funding the program. The current draft of the city budget boosts funding for the program by 50 percent to $16 million, and the state government bolstered it with an addition $4 million that will go toward assisting people detained in upstate New York.
"The ability to provide due process and an attorney to everybody going through deportation proceedings is the right thing to do,"
But that money isn't enough to provide a lawyer to everyone. And with the number of deportation cases jumping, the de Blasio administration says it should prioritize the cases the city chooses to defend ― which would mean no longer providing representation to everyone in detention who needs it, as the New York Immigrant Family Unity Project currently does.
Under de Blasio's proposal, anyone convicted of a list of some 170 crimes in the last five years wouldn't qualify for representation. The list is the same one that New York City created in 2014 to determine which immigrants it will hold on behalf of ICE when the agency issues "detainer" requests.
"The increase in defense funding is based not just on deportation, but on the increase of people with low-level criminal offenses or no criminal histories," Nisha Agarwal, New York City's commissioner of Immigrant Affairs, told HuffPost. "That's a very scary trend for us and so we're really prioritizing."
Agarwal described the limits on access to the program as justified by the fact that New York City's legal defense fund for immigrants is likely the largest in the country. In addition to the $16 million for NYIFUP, the budget draft includes a similar amount of money for other immigrant legal services.
New York City's legal aid program offered a unique response to the outcry among advocates that immigrants who could not afford attorneys faced the near-certainty of deportation. A 2011 study by legal experts found that only 3 percent of detained immigrants who fought their cases without a lawyer managed to avoid deportation. By contrast, 18 percent of those detained and represented had successful cases. Nearly three-quarters of people who fought their cases from outside detention with an attorney were allowed to remain in the country.
Attorneys who work with the NYIFUP don't expect everyone they assist to avoid deportation, but believe their role is important because detained immigrants are particularly vulnerable. Their cases can move quickly and it's difficult to find or pay for representation while locked up. The program helps detained immigrants identify whether they have a case for staying ― many don't, based on their convictions or immigration history ― and ensures that people who do have a claim for relief don't fall through the cracks, advocates argue.
"When we do identify that someone might be able to stay here, it's because they fall into one of these categories of people where it seems that they're among the most dire cases and categories of people that we should be providing representation for," said Jennifer Friedman, managing director of the immigration practice at The Bronx Defenders, which works on the NYIFUP program.
The two most common categories that win relief from detention are those who fear torture or death in their native countries and those who have a claim to U.S. citizenship, she said.
In some instances, people represented under the NYIFUP escaped deportation because they were U.S. citizens who had been arrested by mistake, according to Mancheno.
"People who could be excluded under the mayor's plans could be U.S. citizens, and will be deported," Mancheno said. "Think about how unfair that is."
Denying access to certain people is particularly concerning given the current political climate, with undocumented immigrants at greater threat of being caught up in deportation proceedings, some attorneys argue. On Thursday, the New York City Bar Association wrote to de Blasio urging the city "not to deny access to counsel to anyone based upon past convictions or criminal charges."
"Denying counsel to some individuals based on their criminal record, or where they lived before being detained, will gut New York's model universal representation system for immigrants," bar association president John Kiernan wrote. "In this time of unprecedented hostility to immigrants from the federal government, New York should be expanding access to counsel, not contracting a successful and groundbreaking representation program."
CORRECTION: A previous version of this story incorrectly stated Luis Mancheno's employment affiliation. He is an immigration lawyer at the Cardozo School of Law.
Before You Go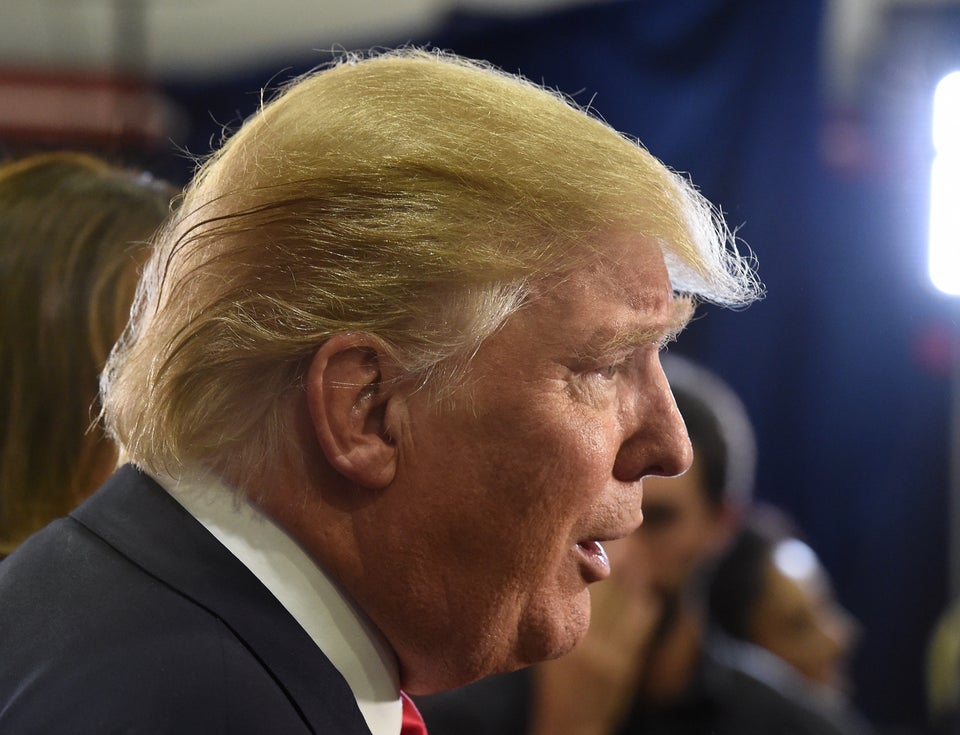 How Donald Trump Talks About Undocumented Immigrants
Popular in the Community