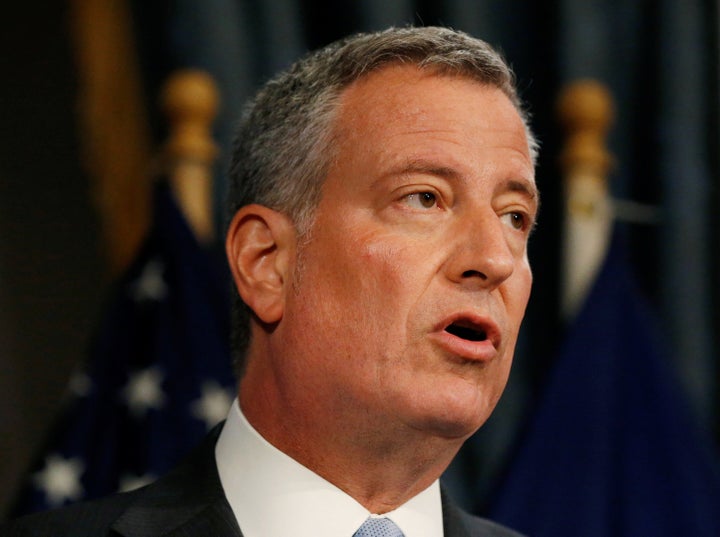 New Yorkers just got one more thing to brag about.
Over the course of five months, more than 30 major businesses in New York City managed to cut in half the amount of trash they churn out ― making the huge, humming metropolis a little less wasteful.
Businesses participating in Mayor Bill de Blasio's "Zero Waste Challenge" have diverted over 35,000 tons of garbage away from landfills and trash incinerators since February, according to a release from the mayor's office on Monday. Most of that trash was composted, and more than 300 tons of food waste were donated to people in need.
The city still has a long way to go toward eliminating waste altogether. It produces 33 million tons of waste each year, much of which is disposed of in neighboring states. Nearly a third of the trash in these landfills is food waste.
De Blasio announced the challenge earlier this year, calling on 31 businesses in New York ― including Whole Foods, Viacom and Anheuser-Busch ― to cut their waste by 50 percent by June. The challenge was part of the administration's larger effort, called OneNYC, to dramatically reduce the amount of waste sent to landfills over the next two decades.
"Our Zero Waste Challenge and the participants have proven that a collected effort helps reduce unnecessary waste," de Blasio said in a statement.
"[O]ur commitment can be achieved so long as every New Yorker does their part to create a more sustainable city," he added.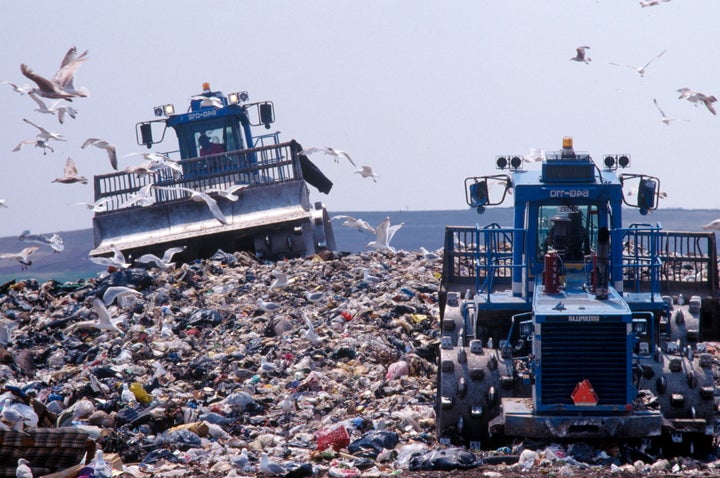 Cutting waste is also crucial to the city's efforts to tackle climate change, according to Daniel Zarrilli, the administration's senior director for climate policy and programs and chief resilience officer. Landfills are a major source of methane, a powerful greenhouse gas. For the de Blasio administration, keeping trash out of landfills is key to meeting its goal of reducing the city's greenhouse gas emissions by 80 percent by 2050.
On average, businesses participating in the Zero Waste Challenge diverted 56 percent of their waste away from landfills and incinerators, beating the goal set by the administration. And some companies slashed much more waste than that. D'Arrigo Bros., a produce distributor, and the Durst Organization, a real estate company, both managed to reduce their waste by 90 percent between February and June.
Businesses cut down on waste by getting rid of packaging, buying reusable materials and encouraging employees to waste less.
In addition, food producers and retailers sent leftovers to food collection organizations ― like City Harvest ― which distributed the 322 tons of edibles to pantries and homeless shelters. While that's merely a drop in the bucket compared to the 70 billion tons of food wasted in the U.S. every year, supporters of the Zero Waste Challenge say it represents a step in the right direction.
"The businesses that took part in the challenge are role models," said Kathryn Garcia, New York City's sanitation commissioner, in a statement. "The diversion rates they reached are phenomenal, and their innovative programs are models for others."
"These businesses are leaders that should be commended," she added.
The challenge comes amid several other anti-waste initiatives in New York City. A new commercial organics law will require some businesses to separate organic from non-organic waste. And strict new recycling rules will require businesses to recycle anything that could be salvaged for other uses.
Related
Before You Go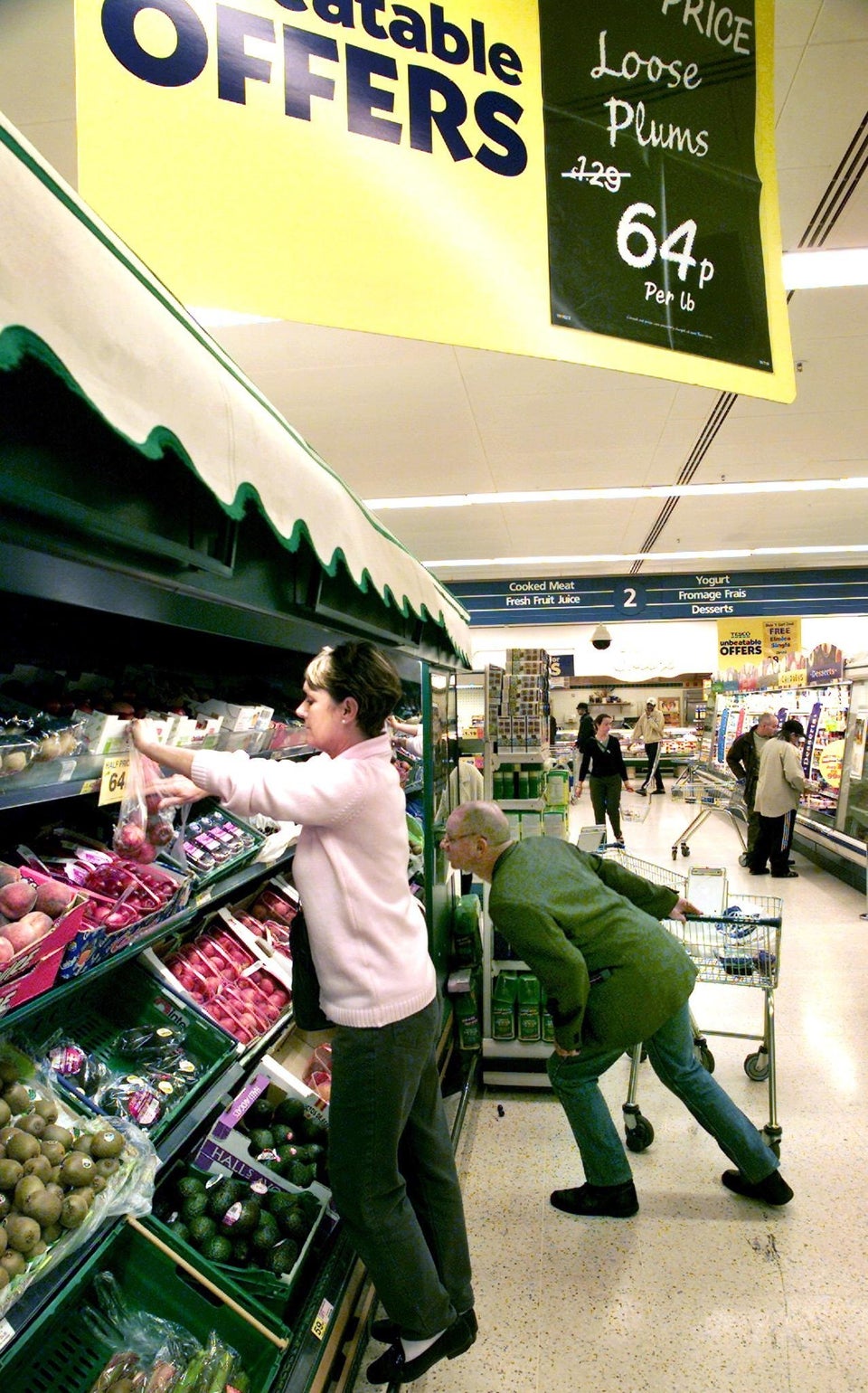 Food Waste: What You Can Do