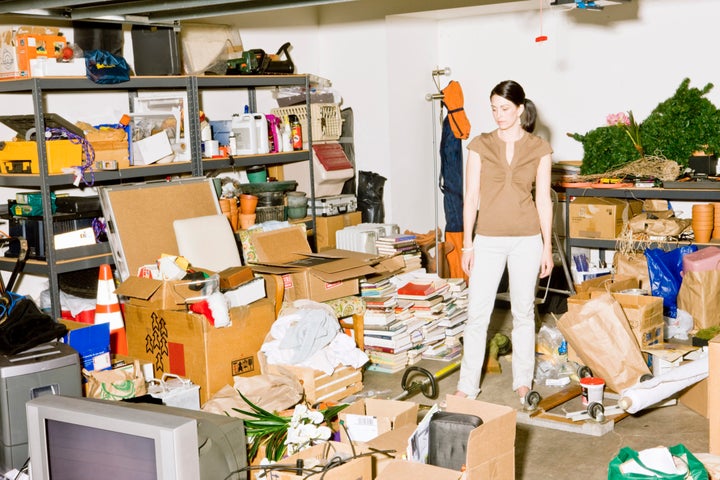 Clutter is not just physical. It can be both external and internal -- piles of papers, bad habits, self-limiting beliefs, and toxic relationships. Clutter is anything that is not connected to our highest and greatest good. As a coach and speaker, I observe that clutter is a pervasive obstacle preventing people from living their best lives. Summertime often provides more time and space to evaluate where we are in our lives. Let's explore five key areas that can be addressed in your life this summer for greater well-being.
1. Physical -- Make a list of areas that need de-cluttering. Pick a starting point and schedule 10-20 minutes on your calendar two to three times a week to focus and organize. Set a timer, and do not work past the allotted time. You will be amazed at how quickly and steadily you can make progress!
2. Time -- Do you feel overextended or overstimulated? Are there things you can clear from your calendar so that you may enjoy more equanimity and spaciousness? Time is a precious commodity. We create well-being when we prioritize commitments, say no to some things, and have downtime.
3. Relationships -- Perhaps you are cluttered with relationships that are not connected to your highest good. Some may be downright toxic while others simply draining. Sometimes we need to alter our relational patterns, even with family, from a place of self-care and self-honor. We all need people around us that love and accept us unconditionally. We need people who know how to be intimate, reciprocal, and are FOR us. We often become like those we spend time with, so surround yourself with uplifting, authentic, and inspiring people.
4. Mental -- Examine your self-talk. We believe what we tell ourselves, so make sure you are saying affirmative, empowering statements. We can be our greatest ally or our own worst enemy. Take a look at any self-limiting beliefs you may be harboring. Try telling yourself, "I am enough. I can handle this. I believe in myself. My feelings do matter." What we focus on tends to grow larger, so focus mentally on the positive. There is much more right with you and your life than there is wrong. Adjusting your perspective can be powerful.
5. Habits – Are you ready to release some bad habits or outmoded ways of being? Set a conscious intention for what you would like to change or accomplish. Ask yourself how important this goal is to you on a scale from 1-10. Prioritize what is most.important. Identify any obstacles and create a plan to overcome them. Imagine where you will be 6 months from now if you did reach your goal. How would you feel? What would that be like? Goethe said "be bold and mighty forces will come to your aid." Take that next right step. Get support when needed. Finding a good life or health coach can help keep you on track!
As a certified health and life coach, I help individuals and organizations de-clutter their internal and external environment in order to live healthier, happier lives. For more information on my life and health coaching plans or corporate training programs, contact me at angela@pathtobestself.com or 404-949-9500.
Invite me to speak on De-Cluttering at your next event!
Popular in the Community