WASHINGTON -- Two former federal law enforcement agents who investigated an online marketplace used to trade drugs have been arrested and charged with stealing bitcoins during the investigation, the Justice Department announced Monday.
Carl Force, 46, a former special agent with the Drug Enforcement Administration, and Shaun Bridges, 32, a former special agent with the Secret Service, participated in the investigation of Silk Road. The creator of that online marketplace, Ross Ulbricht, was convicted of drug trafficking and other crimes earlier this year.
Now Force has been charged with wire fraud, theft of government property, money laundering and conflict of interest, while Bridges is facing wire fraud and money laundering charges.
Force, who worked undercover in the case using the identity "Nob," chatted with Ulbricht, who was using the name "Dread Pirate Roberts," according to federal authorities. Force allegedly failed to put the private keys and passwords needed to decrypt those conversations into the case file, and failed to provide them to the prosecutor on the Ulbricht case or anyone else in his chain of command, according to an affidavit from another agent in the case.
While Force was authorized to work under only one undercover identity, he allegedly had another, "French Maid," and yet another, "Death from Above," that he used to communicate with Ulbricht and extract money from him. He is accused of seizing funds from a California resident that ended up in his personal bitcoin account, which was then converted into U.S. funds that went into his personal bank account. He also allegedly launched his own limited liability company within days of the seizure of the funds.
Force was making roughly $150,000 a year as an agent. Yet he allegedly "paid off his mortgage, a government thrift savings plan loan, and wrote several very large checks for tens of thousands of dollars" while also investing in properties and businesses, and wiring money to an overseas account, according to a federal agent's affidavit.
Bridges had worked with Force in the Silk Road investigation, according to the affidavit. In particular, he had been part of an effort to provide "proof of death" photos to Ulbricht in order to convince the Silk Road boss that a hit he had allegedly ordered against a former employee had been carried out.
Bridges and Force allegedly texted back and forth and monitored the price of bitcoins. The former is accused of diverting more than $800,000 in bitcoins to his personal account.
The affidavit said that Bridges "abruptly resigned" from the Secret Service on March 18, 2015. Force has also resigned from the DEA.
Force was arrested on Friday and will appear in Maryland federal court on Monday, while Bridges surrendered on Monday and will appear in California federal court.
Before You Go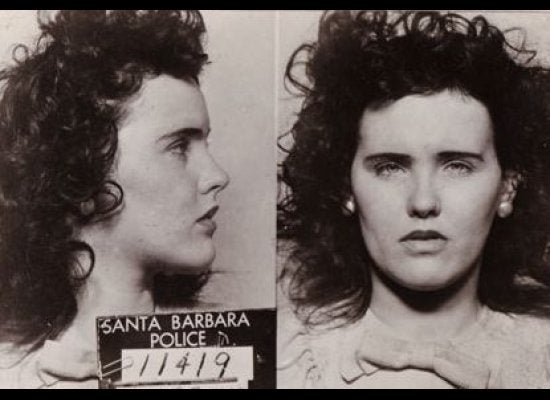 10 Major Crimes That Shocked the Nation (SLIDESHOW)
Popular in the Community