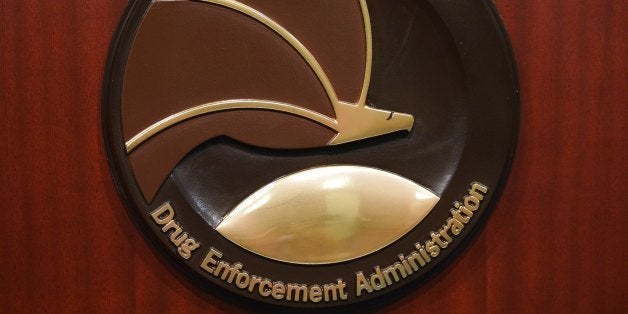 WASHINGTON -- In a significant blow to the United States' decadeslong war on drugs, House lawmakers voted Tuesday to strip $23 million from the embattled Drug Enforcement Administration's budget, diverting the funds toward community outreach programs, fighting police abuse and ending the DEA's controversial bulk data collection programs.
With simple voice votes, lawmakers approved four amendments offered to the fiscal year 2016 Commerce, Justice and Science appropriations bill that would cut into the DEA's budget.
One amendment offered by Rep. Joaquin Castro (D-Texas) would move $10 million from the agency's salaries and expenses to the Department of Justice's body camera program.
"These additional resources will help increase law enforcement accountability, mend police-community relations, and improve the safety of cities and towns across America," Castro said. The pilot version of that program has a budget of $25 million.
An amendment from Rep. Steve Cohen (D-Tenn.) would move $4 million from the DEA budget to increase funding for rape testing kits. On the House floor, Cohen said trauma inflicted on victims of rape can be "compounded when they know that they're assailants roam free and critical evidence remains untested."
Rep. Ted Lieu (D-Calif.) offered an amendment that would shift $9 million earmarked for the DEA's cannabis reduction and eradication program to initiatives aimed at helping victims of domestic abuse, child abuse and sexual assault.
"We need to focus our resources where they are actually needed: standing up for children who have been victims of abuse and assault, not spending taxpayer dollars on going after people who grow marijuana plants in states that have legalized marijuana," Lieu told The Huffington Post.
And an amendment from Rep. Jared Polis (D-Colo.) would prevent the DEA and DOJ from using federal funds to engage in bulk collection of Americans' communications records.
The DEA declined to comment on the amendment votes.
The controversies came to a head in April when the DOJ announced that DEA Administrator Michele Leonhart would be stepping down after allegations that DEA agents participated in cartel-funded "sex parties" with prostitutes in Colombia. The news came shortly after a bipartisan group of congressional lawmakers declared "no confidence" in Leonhart.
In May, the DOJ appointed Chuck Rosenberg, a top FBI official and former U.S. attorney, as acting head of the DEA.
On Wednesday, lawmakers also passed multiple amendments to the same funding bill aimed at stunting DOJ's and DEA's ability to interfered with state-legal medical marijuana and industrial hemp operations.
"Congress dealt a major blow to the DEA by ending their invasive and offensive bulk data collection programs and by cutting their budget," Bill Piper, director of national affairs for the Drug Policy Alliance, said in a statement. "The more the DEA ignores common sense drug policy, the more they will see their agency's power and budget come under deeper scrutiny."
Support HuffPost
The Stakes Have Never Been Higher
Before You Go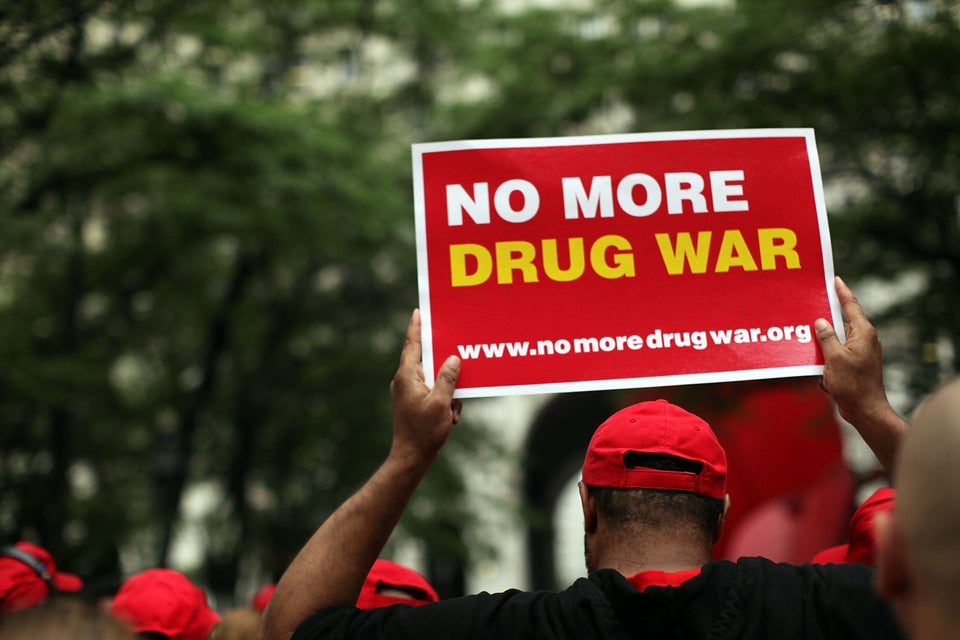 27 Reasons Why The U.S. Shouldn't Lead The War On Drugs
Popular in the Community