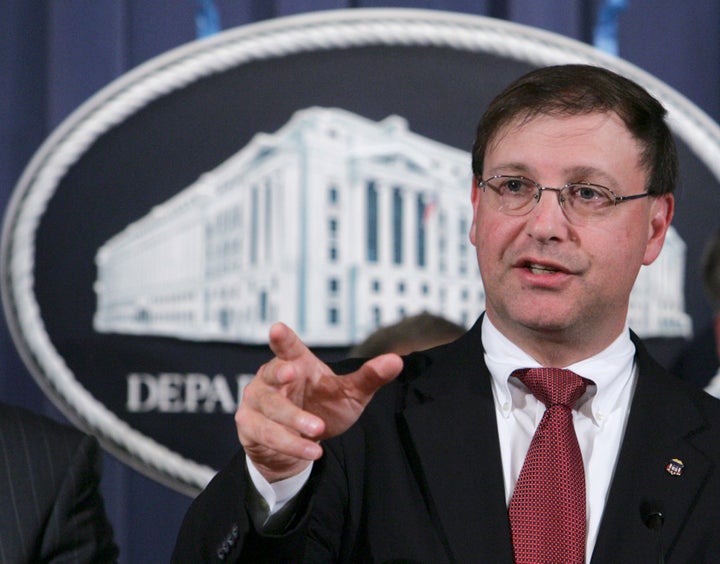 Drug Enforcement Administration chief Chuck Rosenberg on Wednesday backed FBI Director James Comey's controversial claim that a "Ferguson effect" of second-guessing police actions is intimidating officers and allowing a surge in violent crime.
"I think Comey was spot-on," Rosenberg told reporters, referring to the FBI leader's comments about the so-called Ferguson effect, NPR reported. "It's hard to try to measure. It's a hard thing to grasp ... We're not entirely sure what's going on and we ought to try and figure it out."
Comey said during a University of Chicago Law School forum last month that "the era of viral videos" showing police actions that have led to civilian deaths may be discouraging officers from doing their jobs. 
"I don't know whether this explains it entirely, but I do have a strong sense that some part of the explanation is a chill wind blowing through American law enforcement over the last year, and that wind is surely changing behavior," Comey said. He made similar comments a few days later at the International Association of Chiefs of Police.
Rosenberg said Wednesday that police officers are worried "rightly or wrongly that [they] become the next viral video," ABC News reported. 
Rosenberg backed Comey even after White House press secretary Josh Earnest condemned the FBI director's comments during a daily news briefing last month. Earnest said there's no evidence to support the claims. "In fact, you hear law enforcement leaders across the country indicating that that's not what's taking place," he said.
The Congressional Research Service found only  "anecdotal and correlational evidence" to support Comey's comments. It pointed to data showing that an uptick in homicides in St. Louis started before police killed unarmed teenager Michael Brown in nearby Ferguson, Missouri. Similarly, the service said, arrests in Baltimore were down and homicides were increasing before Freddy Gray was killed in police custody.
Rosenberg has close ties with the Department of Justice. Before being appointed DEA administrator in May, he served as Comey's chief of staff. He also served as counselor to former Attorney General John Ashcroft, and was a U.S. attorney in Texas from June 2005 until March 2006.
PHOTO GALLERY
Ferguson Protests 2015
REAL LIFE. REAL NEWS. REAL VOICES.
Help us tell more of the stories that matter from voices that too often remain unheard.