Chuck Rosenberg, acting head of the Drug Enforcement Administration, will resign at the end of the month.
Rosenberg, a holdover from President Barack Obama's administration, announced Tuesday that he would be stepping down from the DEA and leaving the Department of Justice, according to an email sent to DEA staff and obtained by The Washington Post and The New York Times. HuffPost also confirmed the contents of the email with sources who have an understanding of internal DEA matters. Anonymous law enforcement officials told the Times that Rosenberg had become "convinced that President Trump had little respect for the law."
"The neighborhoods in which we live are better for your commitment to the rule of law, dedication to the cause of justice, and perseverance in the face of adversity," Rosenberg wrote, according to the Post. "You will continue to do great things. I will continue to root for you, now from the sidelines."
It's not immediately clear who will replace Rosenberg, who has been acting head of the DEA since 2015. According to a source with knowledge of internal discussions at the DEA who was not authorized to speak on the matter, Col. Joseph Fuentes, head of the New Jersey State Police, was believed to be a leading candidate to replace Rosenberg.
Trump's selection of a permanent successor would likely set up a contentious confirmation battle, which could serve as a proxy for a larger ongoing debate over the nation's drug laws.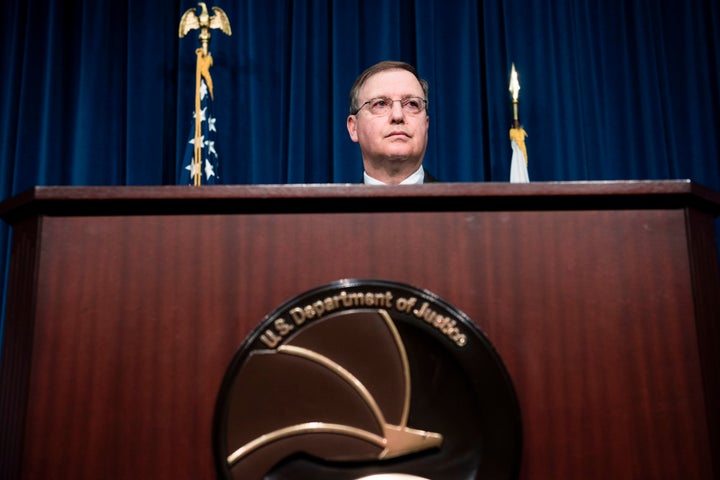 Rosenberg was considered an outstanding administrator by his colleagues, and was well respected by the DEA agent population. He was regarded as a cool-headed professional with a keen respect for the rule of law.
He had previously served as chief of staff to former FBI Director James Comey, whom President Donald Trump fired in May amid controversy over his handling of a probe into Russian election meddling efforts. Rosenberg has reportedly remained close to Comey.
Rosenberg made headlines in July, when he sent out an agencywide email rejecting President Donald Trump's call for law enforcement to be rough when they handle suspects. During an earlier speech, Trump had suggested that police are treating suspects too gently. The White House later claimed Trump's remarks were made in jest.
Rosenberg also reportedly clashed with the Justice Department after the DEA announced plans in 2016 to begin issuing more marijuana cultivation permits for research purposes. As of this summer, the drug agency had not approved a single new application. Sources told the Post that the DOJ has been holding up the approval process. Attorney General Jeff Sessions has repeatedly spoken out against marijuana and efforts to loosen restrictions on the drug.
Marijuana remains illegal under federal law, but the Obama administration urged federal prosecutors to refrain from targeting state-legal marijuana operations in the 29 states that have now legalized marijuana for medical purposes and the eight that have done so for adult recreational use. Sessions in February named a task force to review that policy and there is concern among those who favor the progressive drug laws that the attorney general may roll back the Obama-era guidance and resume strict enforcement of federal prohibition.
In some ways, Rosenberg has been more of a realist on drugs than his predecessors. He told reporters in 2015 that "heroin is clearly more dangerous than marijuana," a statement that former DEA Administrator Michele Leonhart had refused to agree with just years before.
Drug policy reformers have said they're concerned about who might replace Rosenberg, but that they aren't upset to see him leave office.
"This is a man who called medical marijuana a 'joke,'" said Tom Angell, chairman of drug reform group Marijuana Majority. "There's absolutely nothing funny about the people in my family or millions of others who benefit from medical cannabis. They don't deserve to be laughed at, and they don't belong in handcuffs."
Before You Go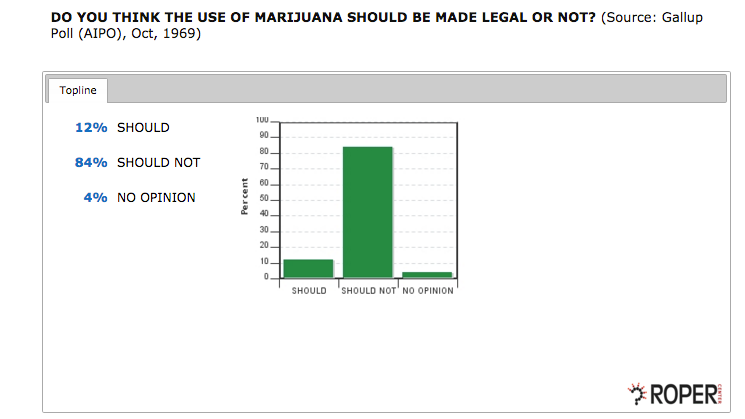 50 Years Of Marijuana Polling
Popular in the Community