WASHINGTON -- The decision of Washington state and Colorado to legalize a plant directly responsible for the deaths of zero people is "reckless and irresponsible," a top Drug Enforcement Administration official said Wednesday.
"It scares us," James L. Capra, the DEA chief of operations, said at a Senate hearing on drug cultivation in Afghanistan, according to The Washington Post. "Every part of the world where this has been tried, it has failed time and time again."
Last month, DEA Administrator Michele Leonhart blamed legalization efforts on the fact that an increasing number of high school seniors don't see regular pot use as harmful.
"There are more dispensaries in Denver than there are Starbucks," Capra said, according to The Washington Post. "The idea somehow people in our country have that this is somehow good for us as a nation is wrong. It's a bad thing."

Former President Bill Clinton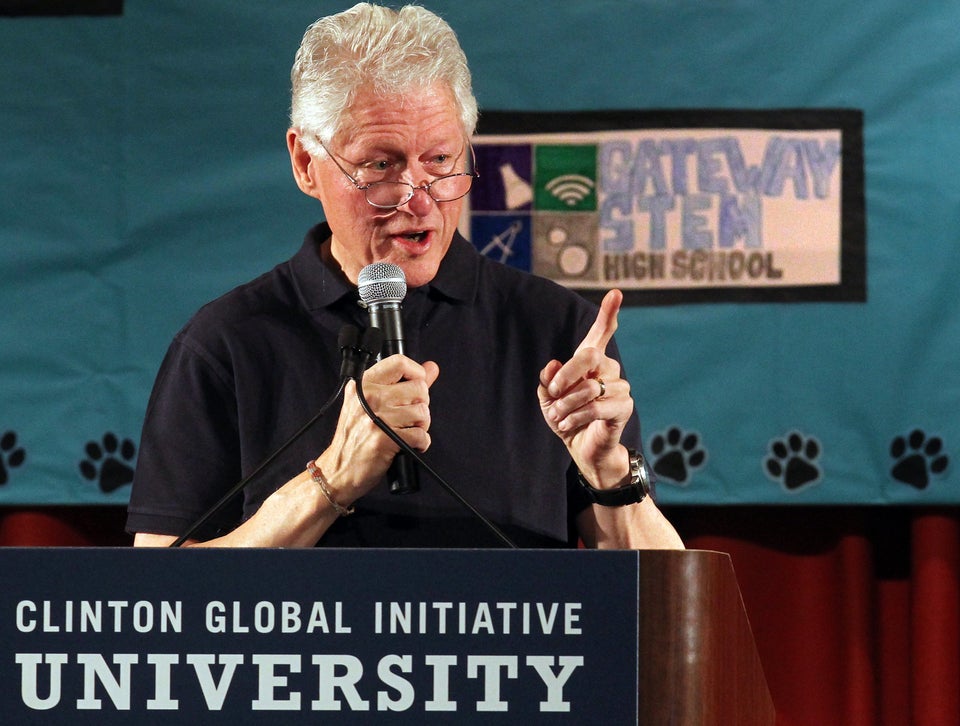 Sen. Rand Paul (R-Ky.)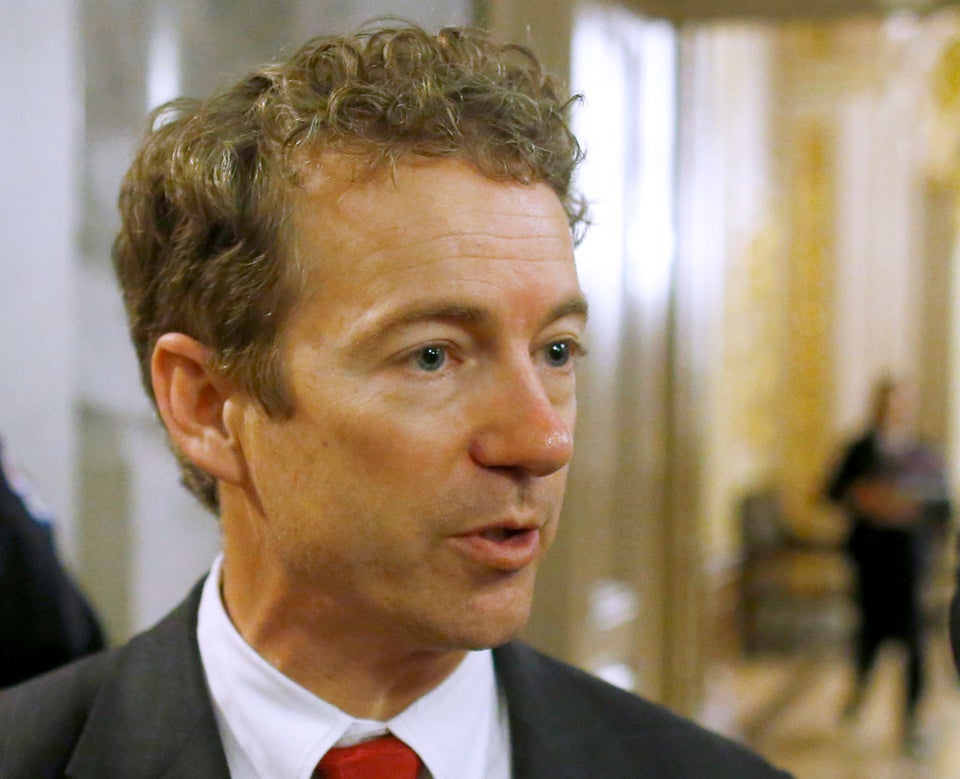 Former Rep. Ron Paul (R-Texas)

Evangelist Pat Robertson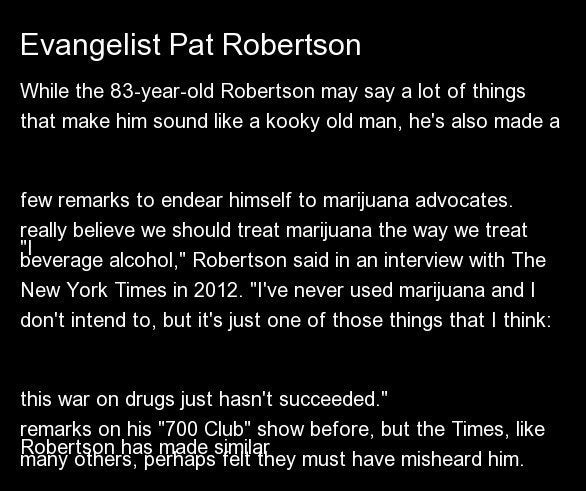 New York City Mayor Michael Bloomberg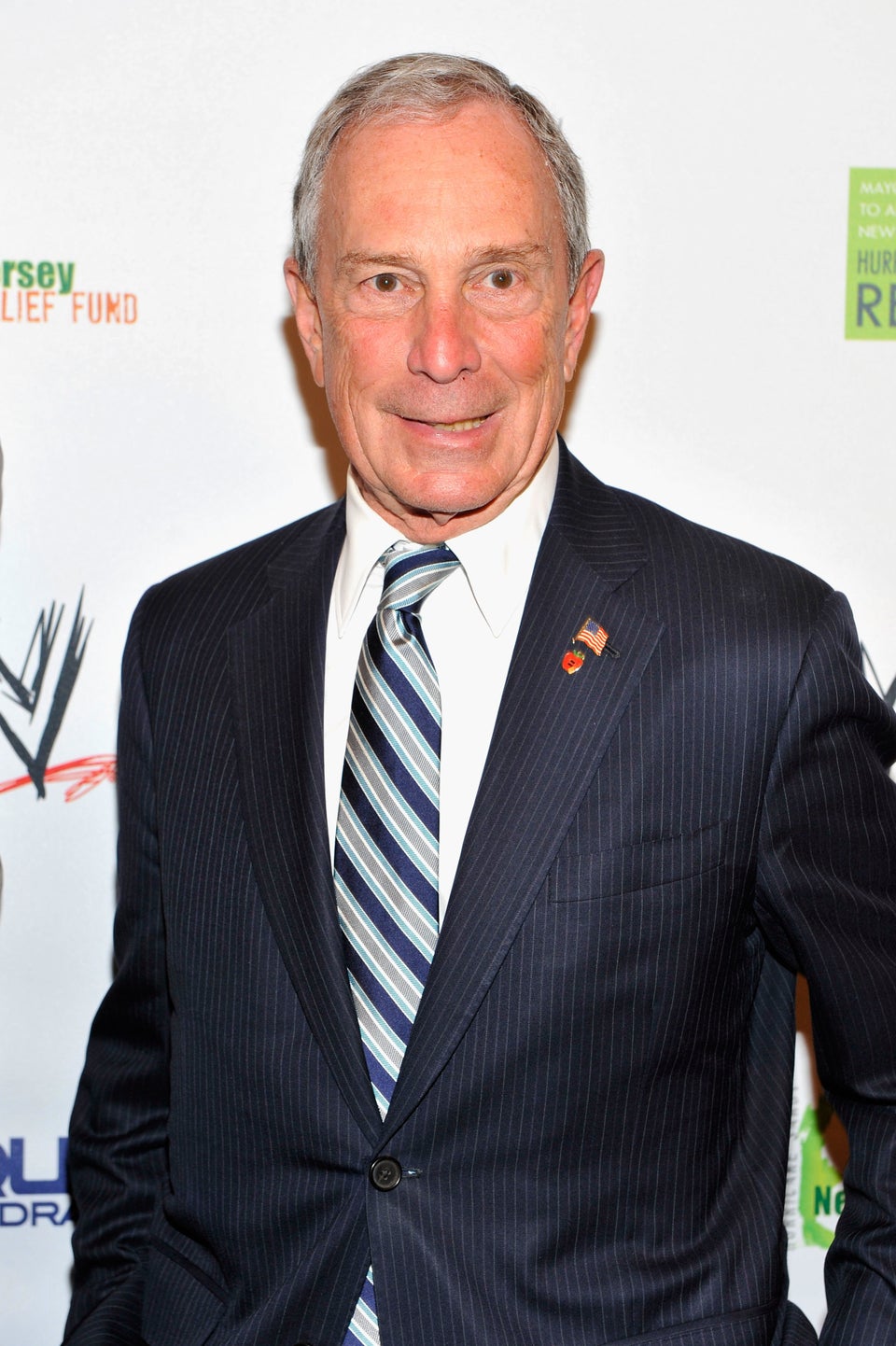 Actor Bryan Cranston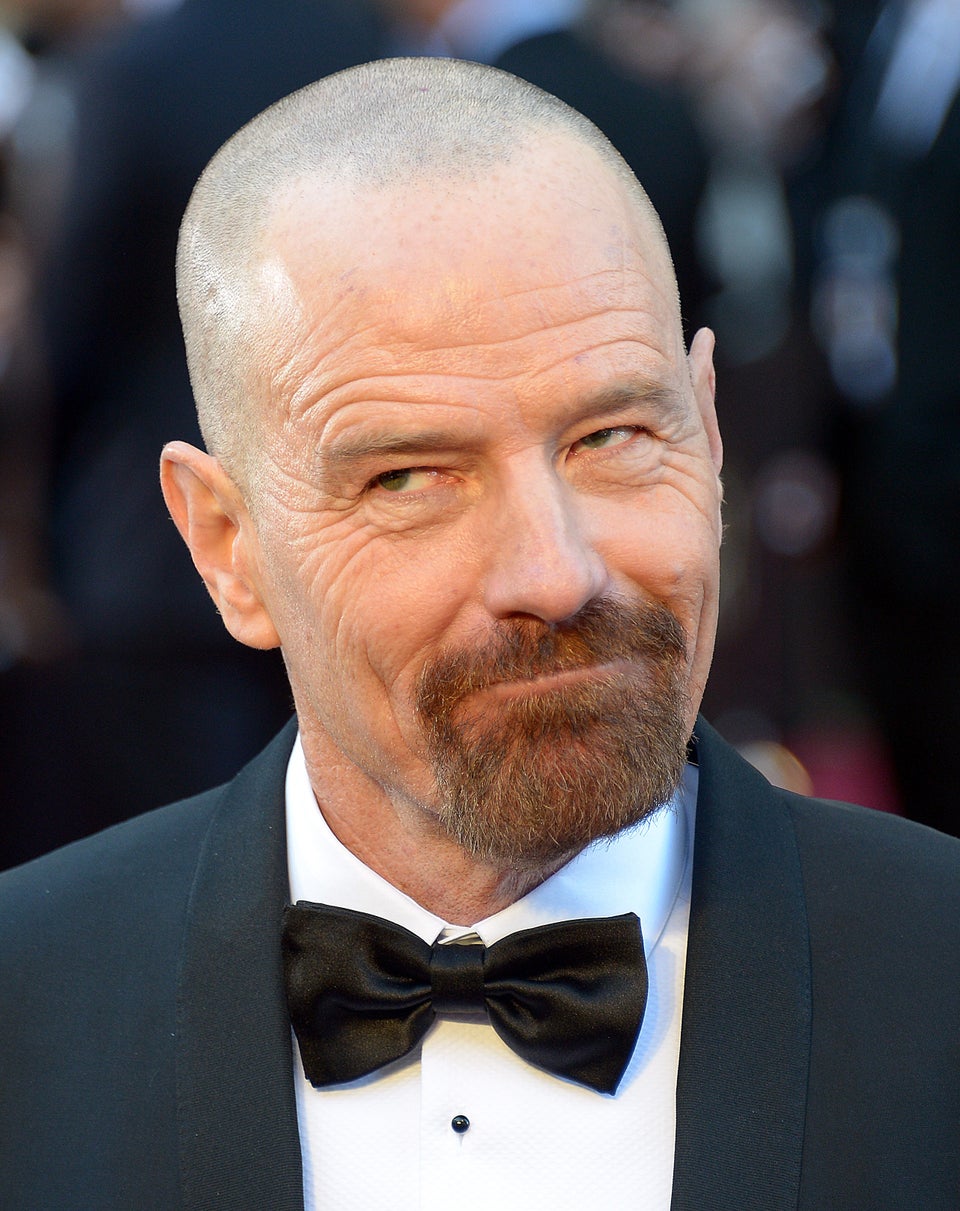 Former New Mexico Gov. Gary Johnson (R)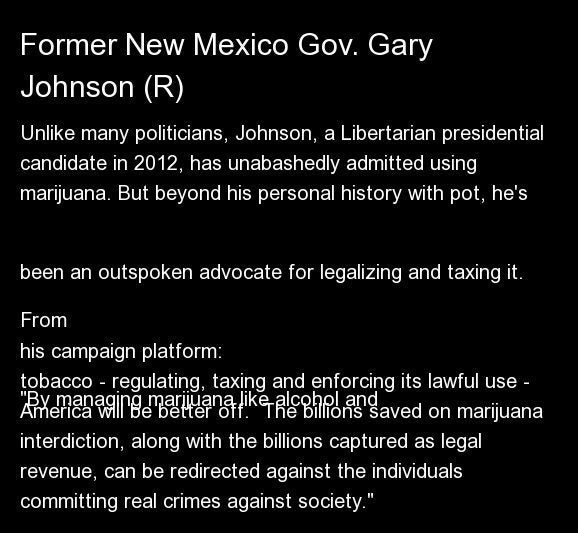 Author Stephen King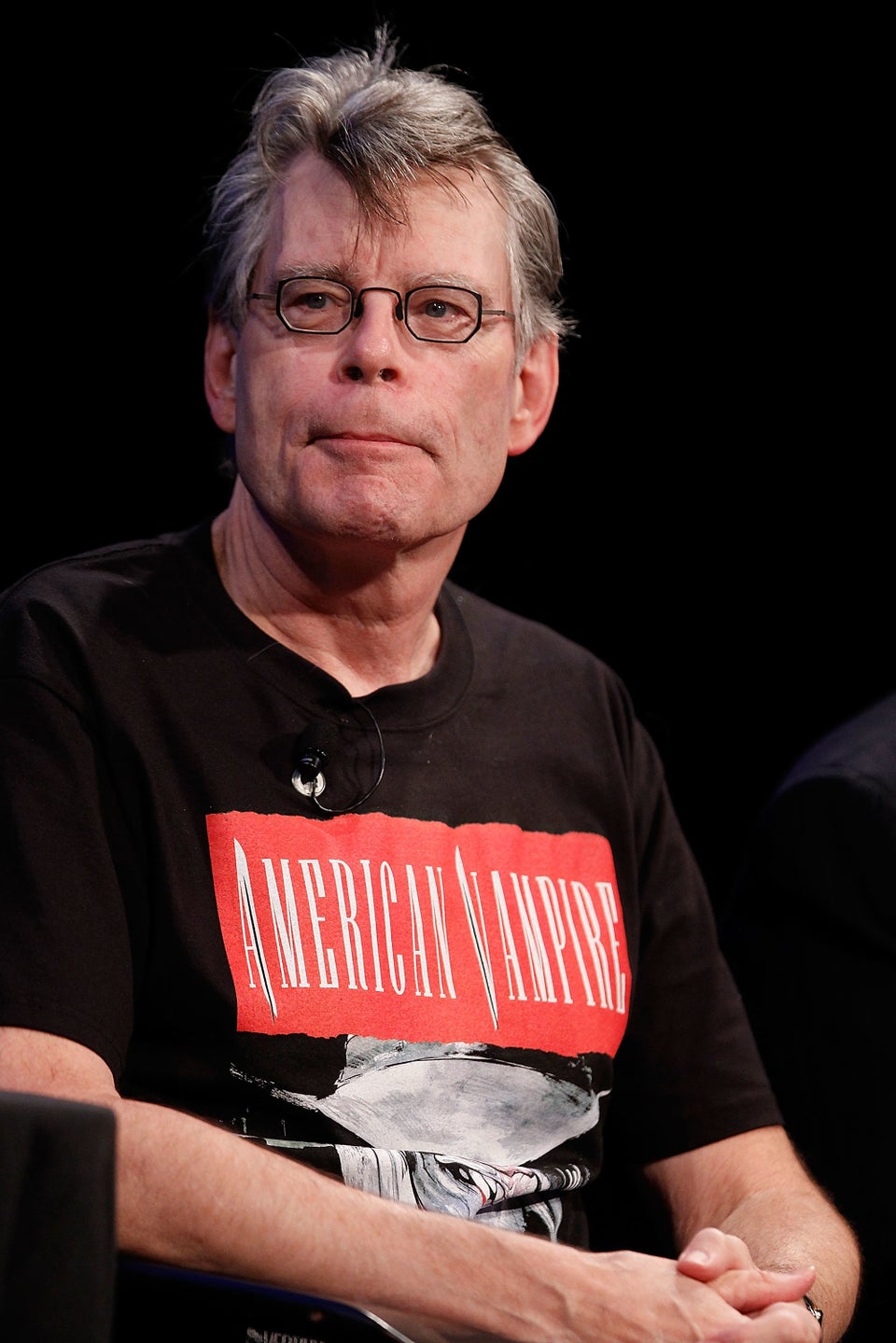 Rep. Dana Rohrabacher (R-Calif.)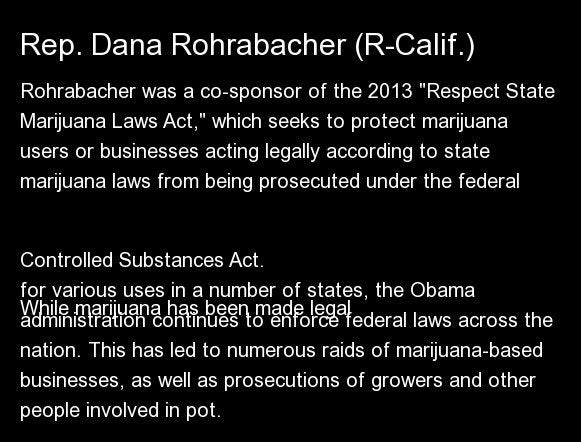 Rep. Don Young (R-Alaska)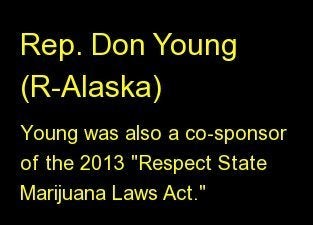 Rep. Justin Amash (R-Mich.)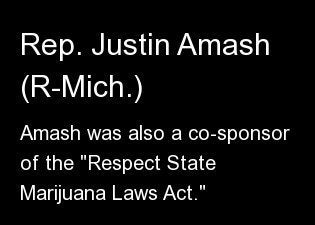 Glenn Beck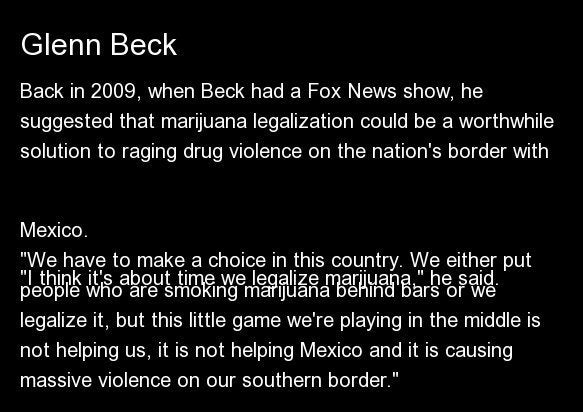 Billionaire Richard Branson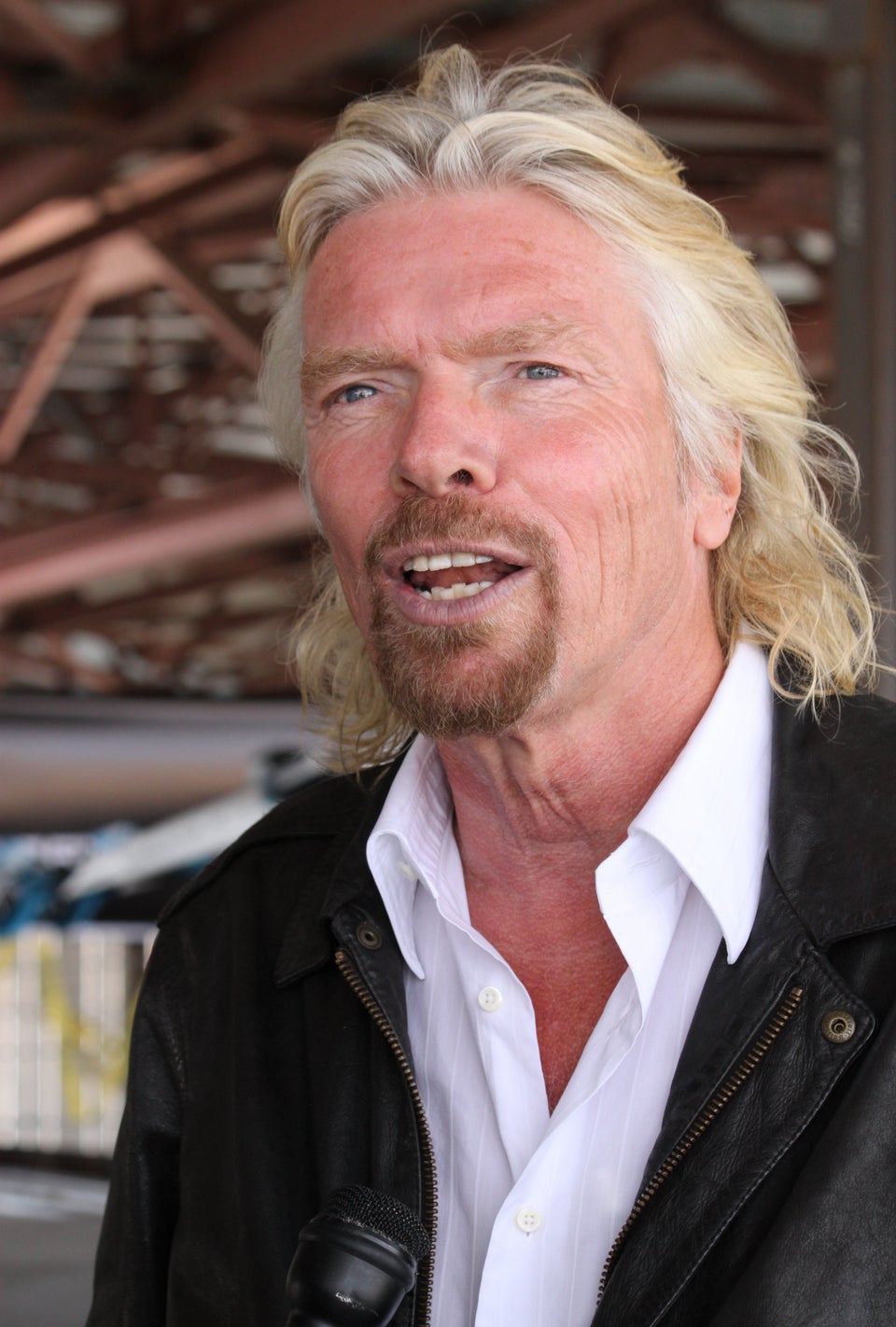 GOP Mega-Donor David Koch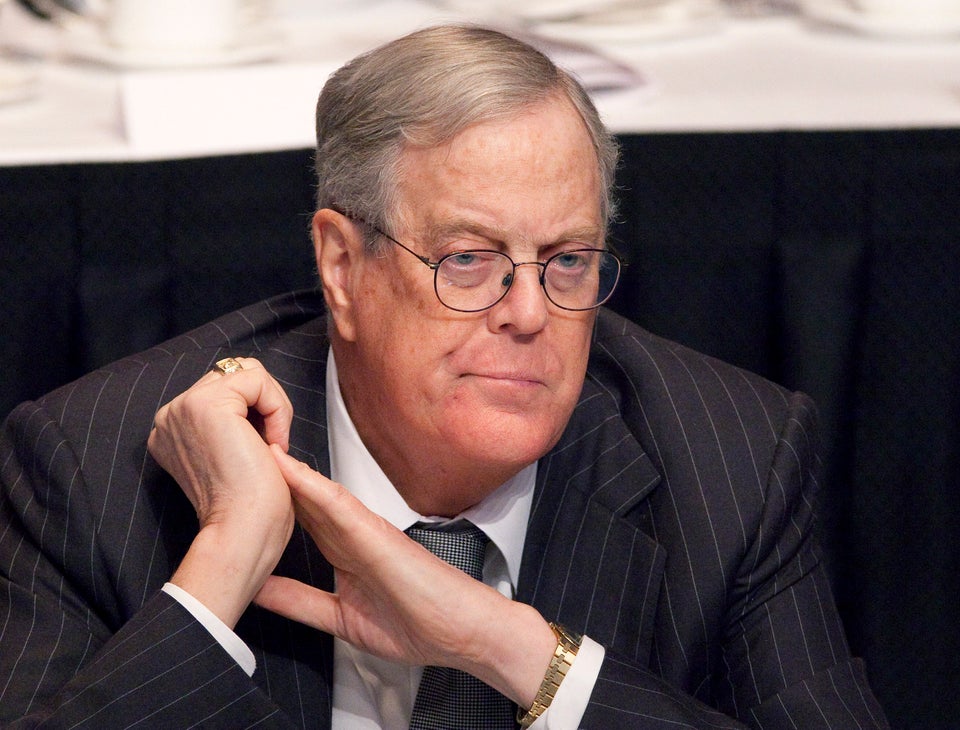 Texas Gov. Rick Perry (R)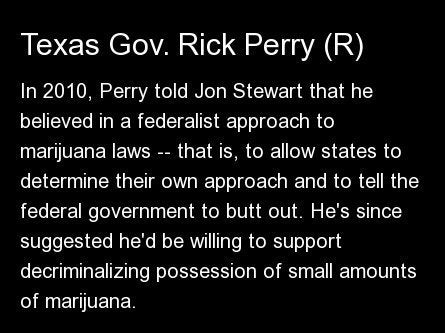 Actor Jack Nicholson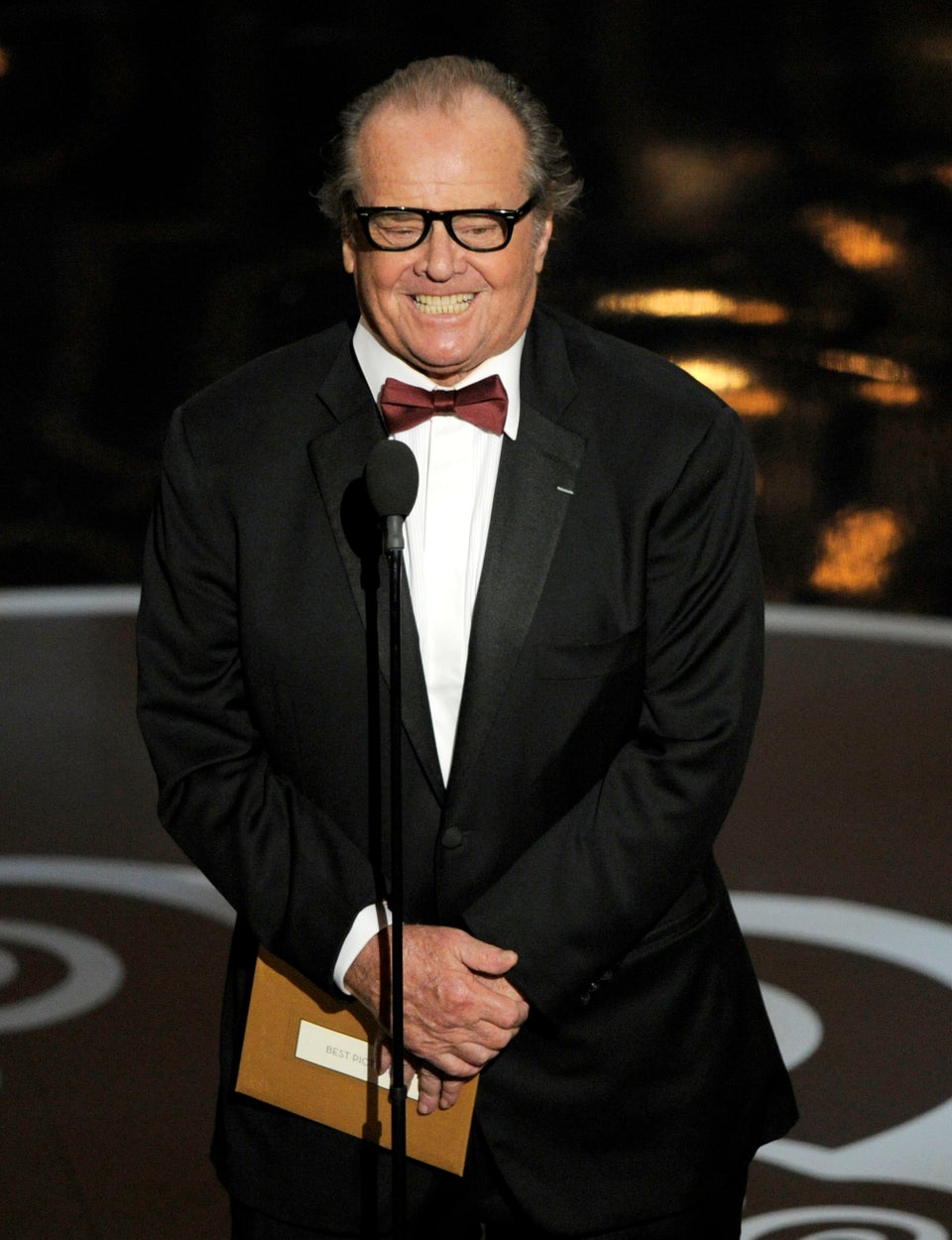 Former Utah Gov. Jon Huntsman (R)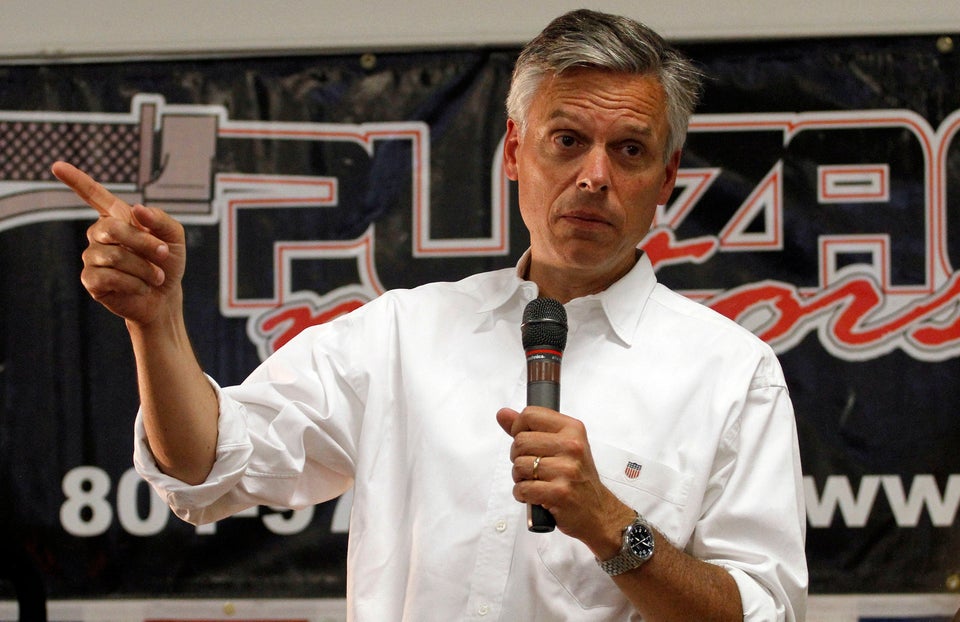 Former Alaska Gov. Sarah Palin (R)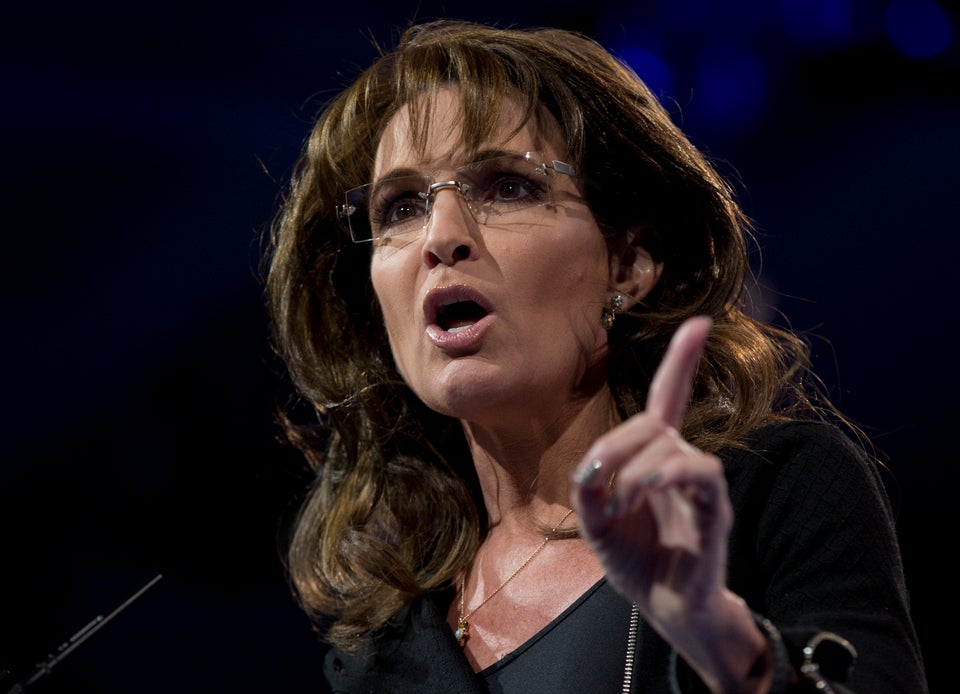 Former President Jimmy Carter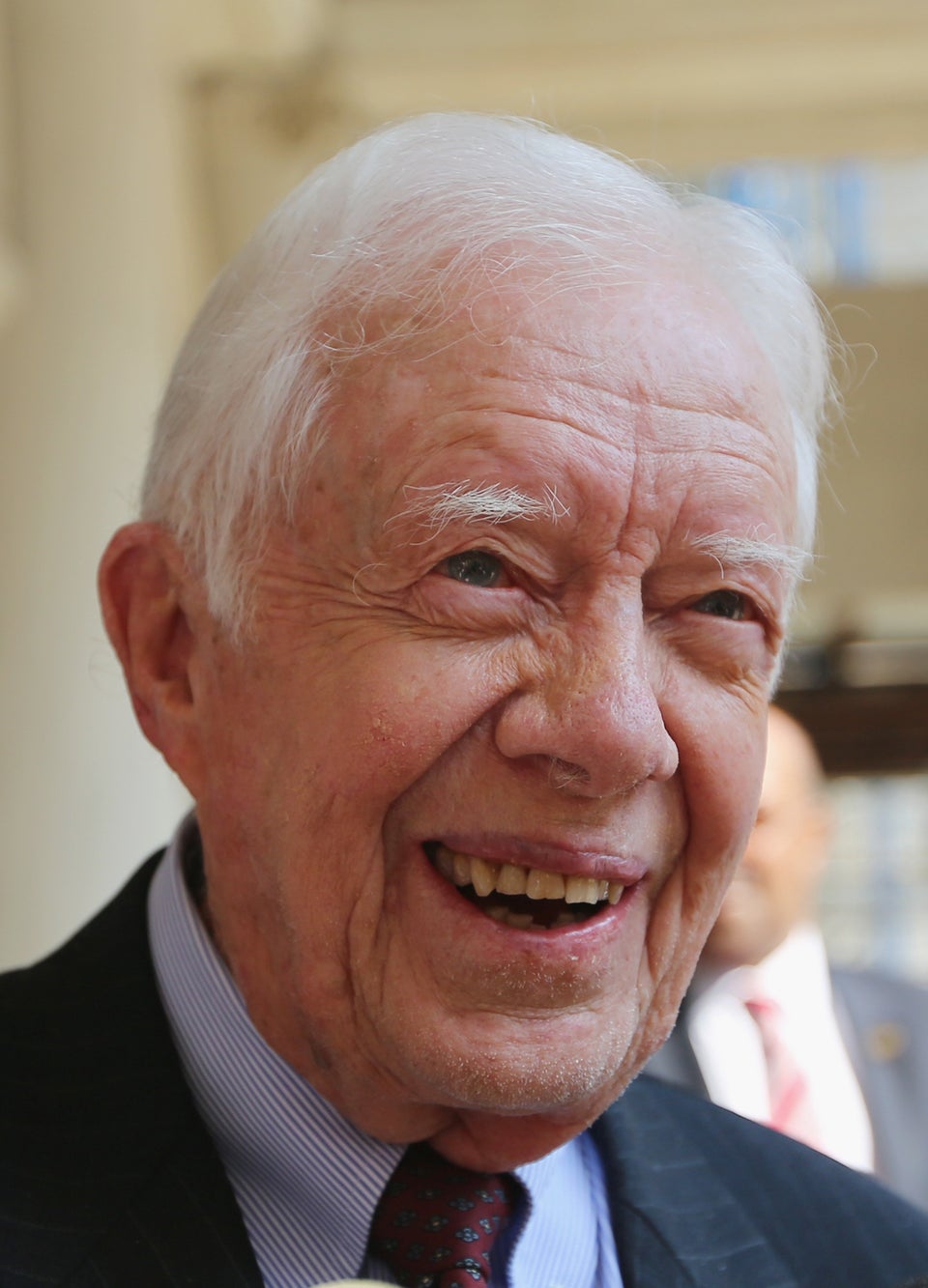 Former Virginia Attorney General Ken Cuccinelli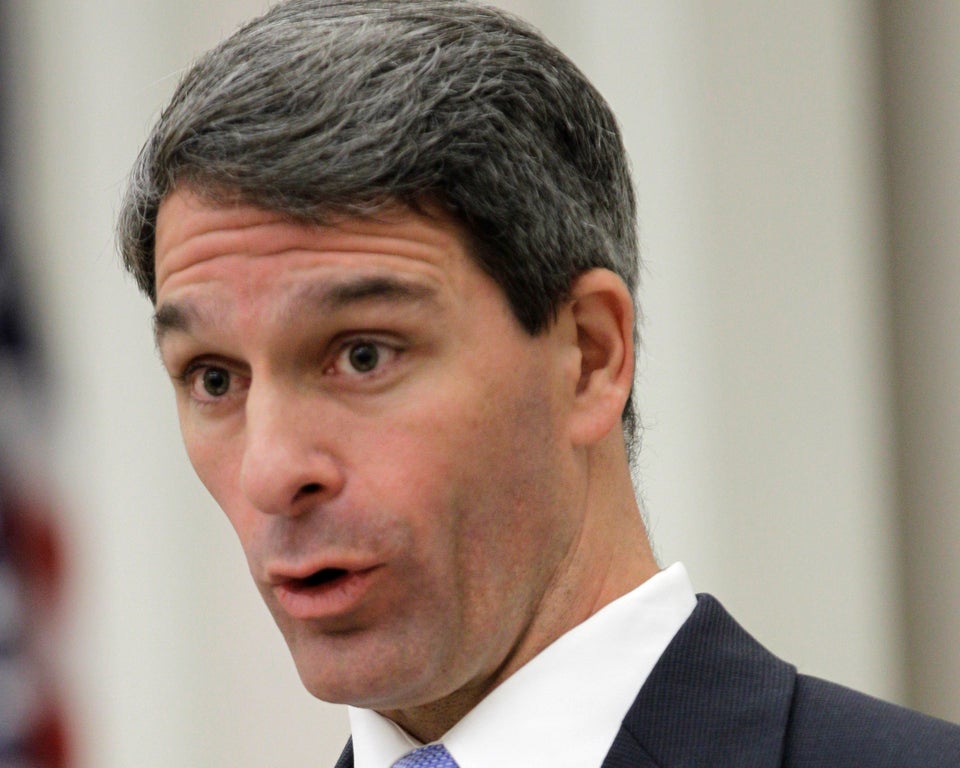 Columnist Dan Savage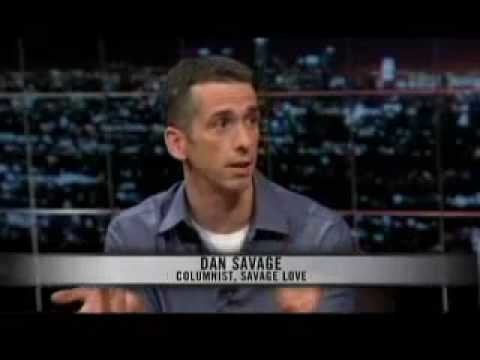 MSNBC's Al Sharpton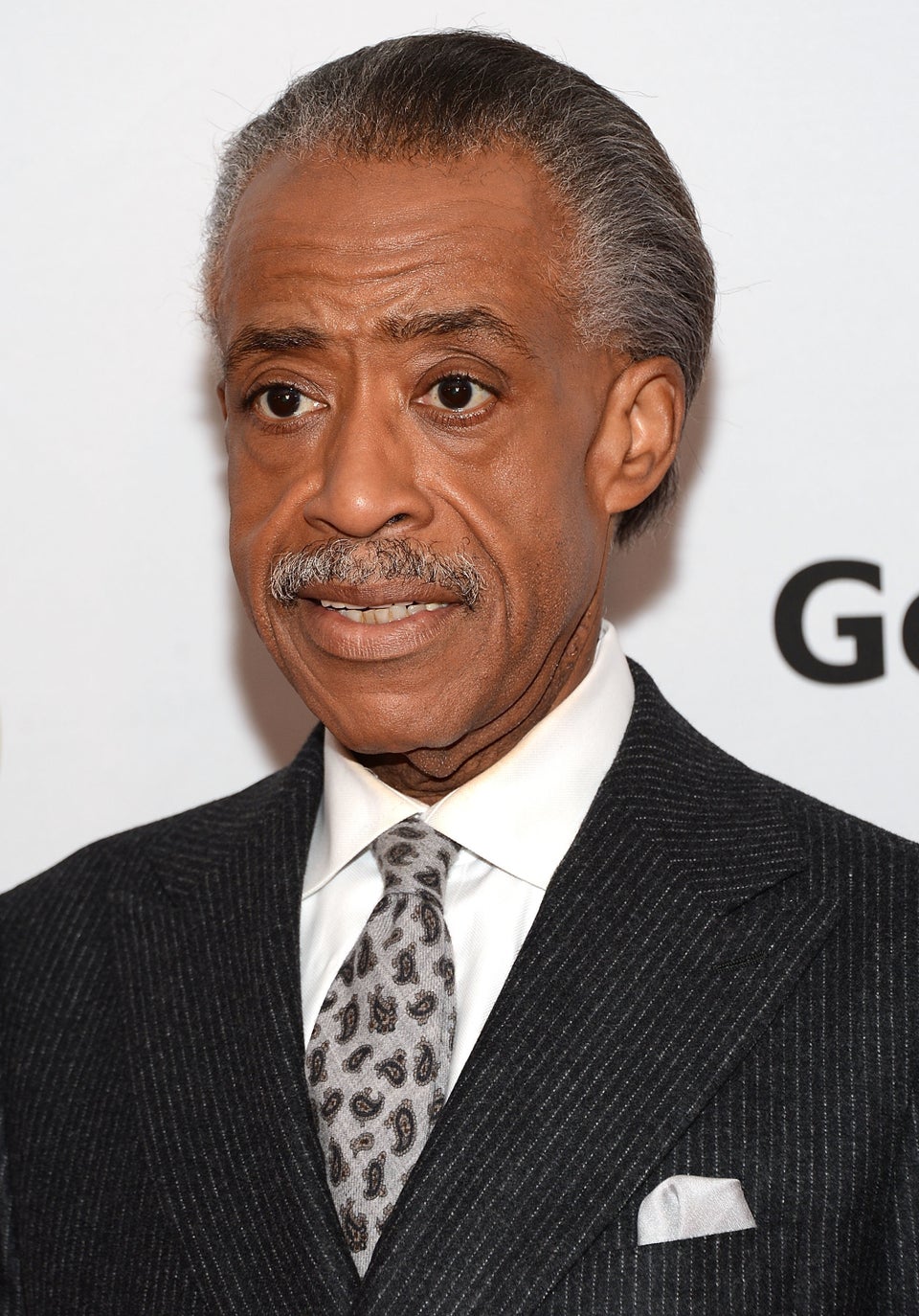 Former Rep. Tom Tancredo (R-Colo.)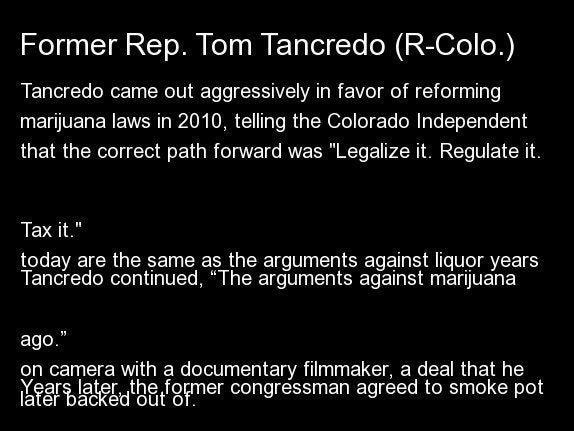 Popular in the Community