On April 28, Los Angeles-based deacon Scott Claassen received his Episcopal ordination in the least likely place: A laundromat.
"Most of the ordinations I've been to have been in large cathedrals," Claassen told The Huffington Post. But his own was very different.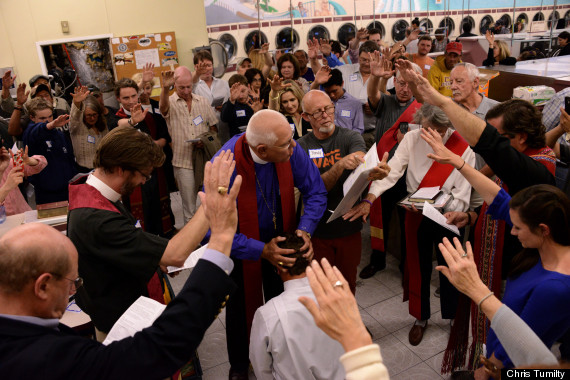 Claassen serves in a street-focused Episcopalian community in Los Angeles called Thad's, which refers to the often-forgotten disciple Thaddeus, Claassen said. He described the community as "not your grandmother's Episcopal church," which is not to say the church is radical, he said, but that it is "not what you'd expect from an Episcopal church... We prioritize seeking to make a love-spreading difference while living in authentic community with one another."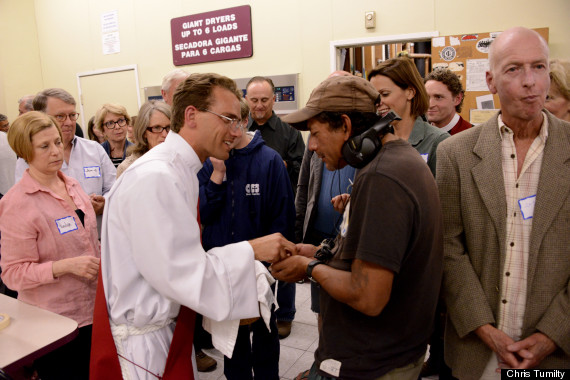 In the spirit of community, Claassen chose to hold his ordination service at a local laundromat where Thad's hosts monthly 'Laundry Love' events. 'Laundry Love' is a program in which homeless people or anyone in need may drop by to do their laundry for free -- with quarters, soap and machines provided.
"It's laundry with an emphasis on love," Claassen told HuffPost, reiterating the program's motto.
Thad's offers 110 free tickets to the event every month, which ends up costing the church roughly $700, Claassen said. With people flowing in and out of the space and machines spinning, it's a chaotic atmosphere.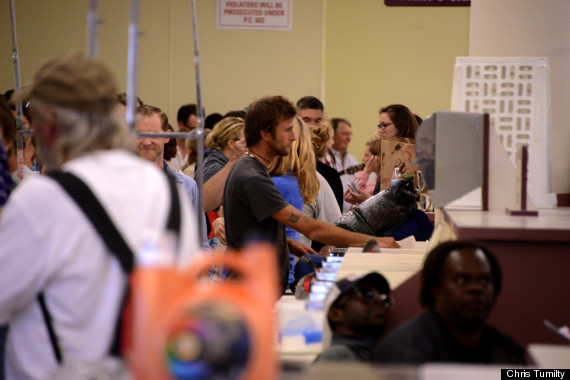 "With all of that energy as the backdrop," Claassen told HuffPost, "the ordination was bound to be different...We chose not to use microphones, lecterns, or a grandiose altar. We responded to the space in a way that respected the work that was going on all around the ordination service. In that way, we hoped that the ordination service would reflect the orientation of the diaconate toward serving those in need. The result was a service in which we all stood on equal footing, and all who gathered participated in the service if they chose to do so."
The Laundry Love program isn't unique to Thad's, and several churches around the country host similar events. "Anyone can do it," Claassen said. "It's really easy."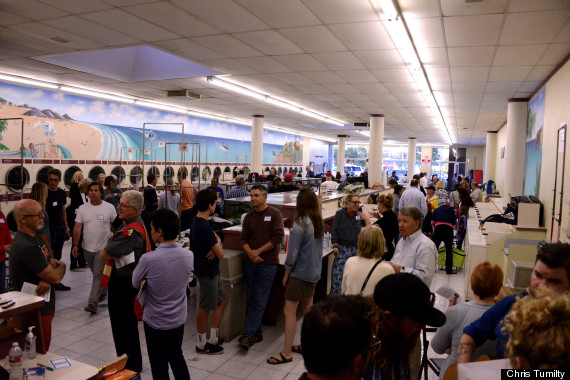 Members of Thad's congregation mingled with Laundry Love guests as Claassen went through his ordination, which comes after many years of exploration for the new deacon. After an initial career in music, Claassen found his way to Thad's several years ago and decided to pursue ministry. He applied to divinity school and then spend six months traveling around the world and learning about world religions.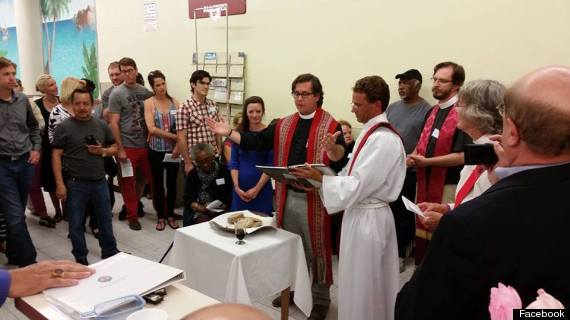 He then entered Yale Divinity School, where he earned his degree and simultaneously took classes at Yale's Forestry school. Inspired by his environmental studies, Claassen did a Carbon Sabbath, in which went without flying or driving for one year and cycled around the country. Now back in L.A. and recently ordained, Claassen said he looks forward to continuing the ministry embodied in the Laundry Love program.
"People are opened up [at Laundry Love] in a way they often aren't in religious settings or in their daily lives," Claassen told HuffPost. "My ambitions as a deacon are to represent and inform people about God's love for them, to serve those in need, to develop and serve the church, and to authentically engage life in each moment."
Related
Before You Go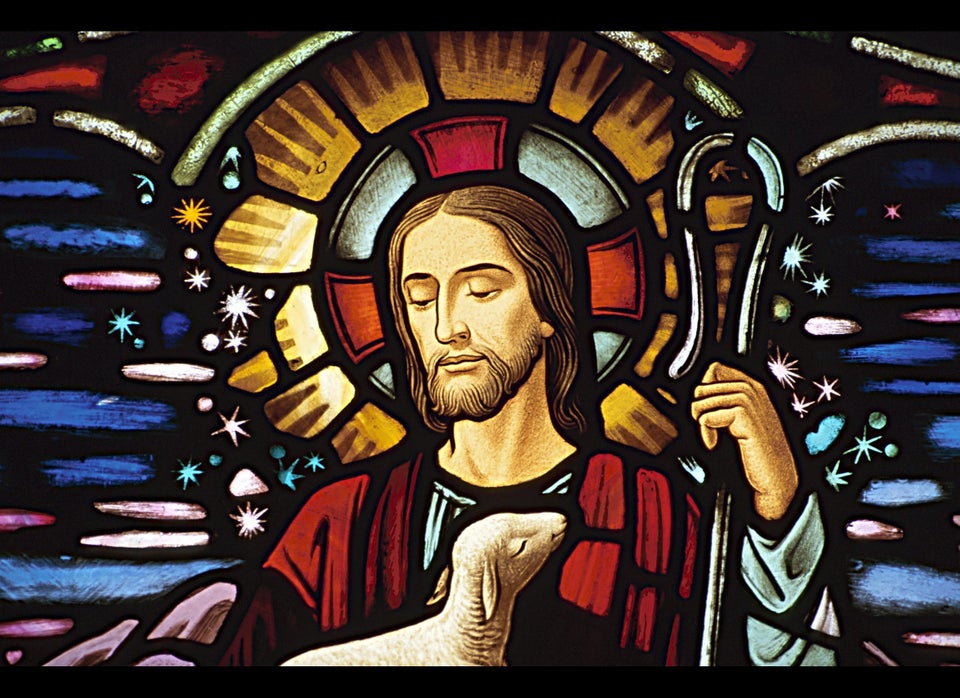 Jesus Sayings About The Poor