Animal rights activists are blasting a top-ranked Oklahoma charter school after its students were seen on video using dead cats to act out dance moves, set to the jingle used in commercials for Meow Mix cat food.
In the clip, students wearing white jackets hold up the feline corpses and move them in a synchronized routine to the music, while a student in front with another dead cat acts as conductor. No teacher is seen in the video, and it's not clear whether a teacher played any role in producing it.
WARNING: The video above may be disturbing to some viewers.
PETA said the cats were intended for dissection as part of classroom experiments.
Local media including KFOR and NewsOK said officials from the school did not respond to requests for comment, and the school has shut down its Facebook page, which had been active as recently as Monday. PETA also said its letters to the school have gone unanswered.
However, using the Freedom of Information Act, the organization obtained an email exchange between Harding principal Justin Hunt and a state official asking about the incident.
"Most of the students in the video were no longer students here at HCP when I had received the video, so they were not punished," Hunt wrote in the documents, which PETA shared with The Huffington Post.
I have had conversations with the teacher. She has ensured me that this will never happen again. This is completely out of character for our students and especially our staff. The perception that this video creates is not one that we would like to be out there about HCP. In my opinion, we have handled this situation in hopes that it will never happen again.

On its website, the school boasts of its various honors and awards, including an A+ rating from the state's education department and a number one ranking within the state from U.S. News and World Report, which also ranked it 89th in the nation. The Washington Post ranked the school second in the state and 132nd in the nation.
Cynthia Armstrong, the Humane Society's director for Oklahoma, told KFOR she had a high opinion of the school herself -- until now.
"I think it's really a stain on their reputation and they need to do something to stop this and make sure it doesn't happen again," she said.
She told the station that these animals may have been pets.
"If you think of a beloved family pet that you care about that's ended up being euthanized, then sold to a dealer, and this is how their body is treated, I don't think anybody would approve of that," Armstrong was quoted as saying.
In addition, the group said some shelters sell stray, lost or abandoned dogs and cats to labs, and some are required to release unclaimed animals to labs that ask for them under "pound seizure" laws.
In his letter to state officials, Hunt dismissed the idea of using digital dissection tools.
Before You Go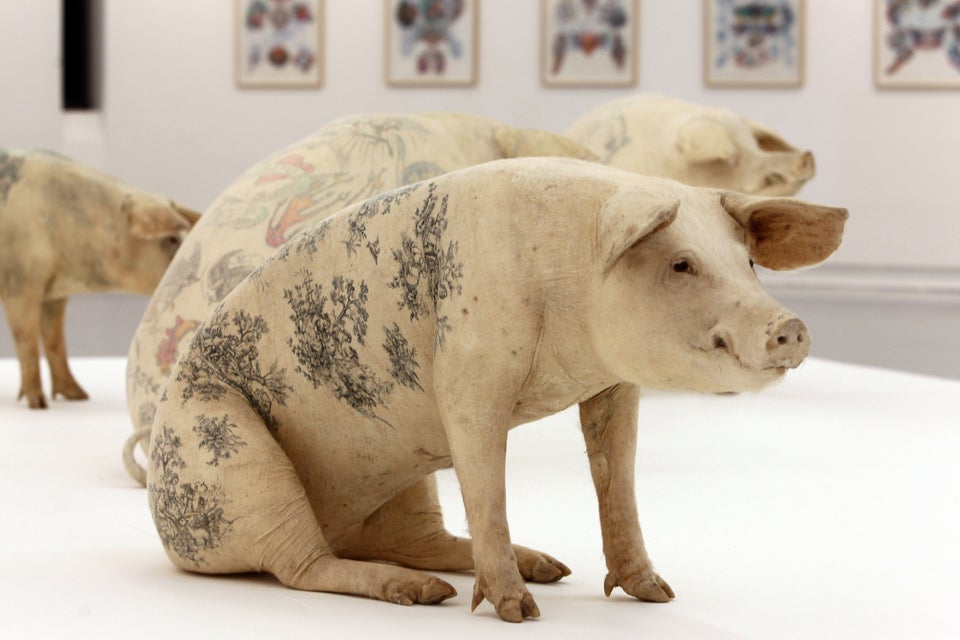 Artists vs. Animals: 15 Artists Who Have Enraged Animal Rights Activists
Popular in the Community