A group devoted to caring for Puerto Rico's abandoned dogs was able to fly 60 animals off the hurricane-devastated island on Friday, heading to new lives on the U.S. mainland.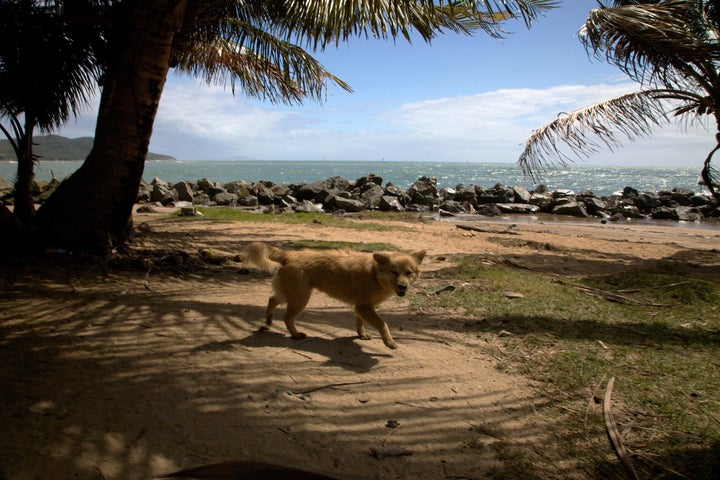 "When I first walked onto it 10 years ago there were once hundreds of abandoned dogs running in packs," Chrissy Beckles, Sato Project founder, said in a statement sent to HuffPost.
But through years of spaying, neutering and finding homes for the dogs, the group has managed to shrink the population considerably. That's why, The Sato Project says, widespread reports suggesting that large numbers dogs were killed on Dead Dog Beach during Hurricane Maria are highly misleading.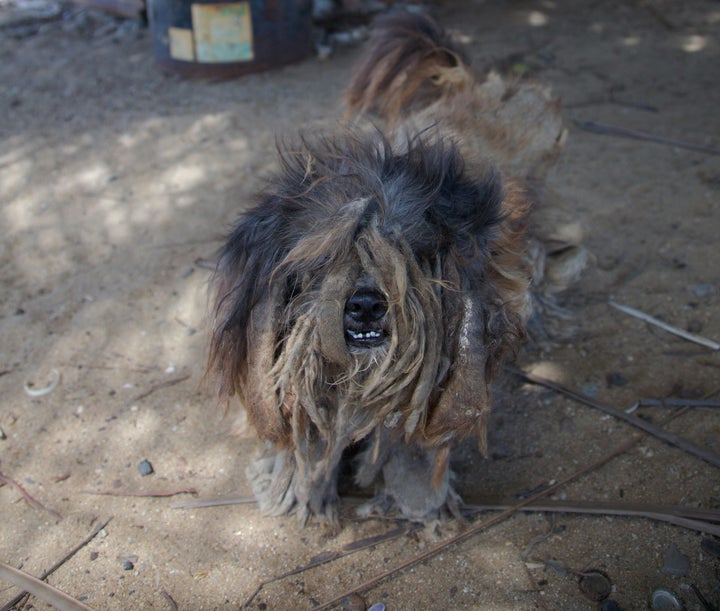 The group only knew of three feral dogs living on the beach when the hurricane hit, Jennifer, a spokeswoman for the group, told HuffPost. The group believes those three dogs were killed by the storm.
"Sadly we did not find them and our hearts are heavy with the reality upon seeing the utter devastation at the beach - they did not survive…" read a Facebook post from the group on Tuesday.
Jennifer added there were "an estimated 500,000" stray dogs across the whole island when the storm hit. She said it was likely that many have survived, though she couldn't be sure.
But the group did manage to save dozens of dogs in their care. A local volunteer brought 53 dogs into her home in the mountains, where they rode the storm in crates balanced on concrete blocks to keep them out of the water. Volunteers also rescued several dogs in the storm's aftermath, including a pregnant female and a puppy with an injured leg.
Those dogs left the island on a flight bound for New Jersey, along with animals from The Humane Society in Guaynabo, The Sato Project wrote on Facebook. They noted the The Humane Society of the United States sponsored the flight. Many animals have adopters or foster homes lined up already, while others will be going to local shelters.
The Sato Project wrote that when the plane landed on the island, it carried supplies for the Puerto Rican people including generators, food, water and medical kits.
"I am frightened for the Puerto Rican people and the animals that are out there possibly in pain and suffering with no access to food or water," she said.
Correction: A previous version of this article said that the flight took place on Saturday. It happened on Friday.
Before You Go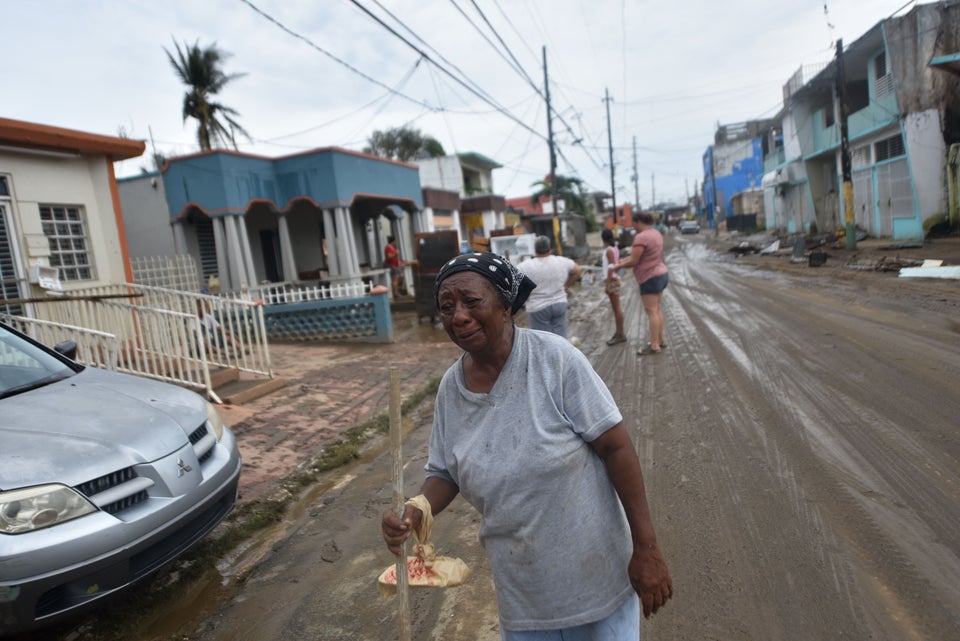 Puerto Rico Reeling After Hurricane Maria
Popular in the Community