This brings new meaning to the term "drain your lizard."
George Toubbeh claims he bought the supposedly tainted beer can back in August, 2015, from a Ralphs grocery store.
He noticed the beer had a foul taste, and experienced severe abdominal pains and vomiting shortly after drinking it, according to the suit.
Toubbeh's daughter then examined the contents of the beer can and found two geckos. Specifically, they were juvenile leopard geckos, a species not indigenous to the United States.
The lawsuit claims the animals were not decomposed and speculates they somehow were alive when the beer was originally canned.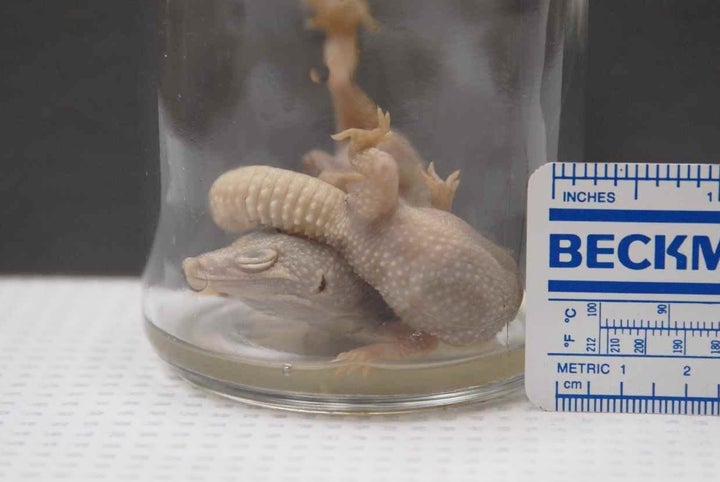 Toubbeh said he went to the emergency room after becoming "violently ill," and was given Xanax and Zofran for his nausea and vomiting. He went to an Urgent Care clinic two days later complaining "severe stomach pains and cramps, loss of sensation, hyperactive bowel movements, and nearly complete loss of appetite."
The suit claims Toubbeh has suffered "extreme anxiety" and post-traumatic stress disorder ever since he found the dead lizards in his beer, which caused him to missed weeks of work.
He is suing Heineken, the Cincinnati-based The Kroger Company ― which owns the Ralphs grocery store chain ― and an unknown beer distributor.
The Kroger Company, which did not immediately respond to a request for comment from HuffPost.
Heineken has released a statement denying Toubbeh's accusations:
"Heineken USA holds the safety and integrity of the products we import to the highest standards," spokeswoman Tara Rush says in a statement to the Register. "We have investigated this isolated claim, and based on a number of factors, we confidently believe there is no merit to this claim."
The suit was only filed after a zoologist and a lab examined the lager-soaked lizards to determine their breed and level of decomposition.
"We truly believe that he is credible, and we have done the independent investigation to verify what they were and their condition," he told the paper. "We feel confident that this is a viable and a real issue."
Before You Go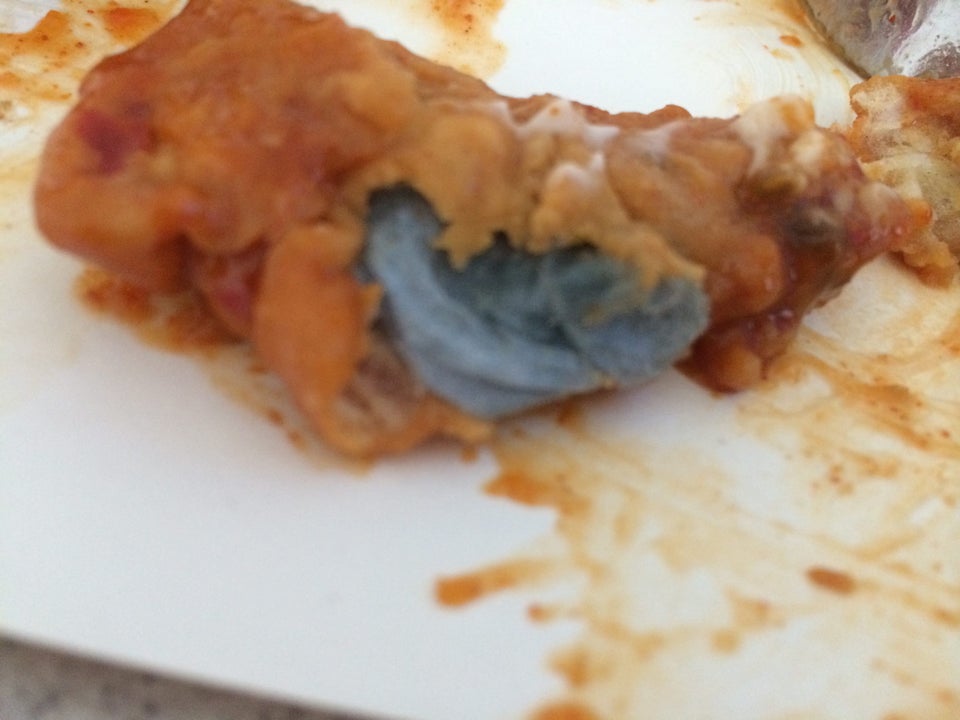 Mealbreakers
Popular in the Community