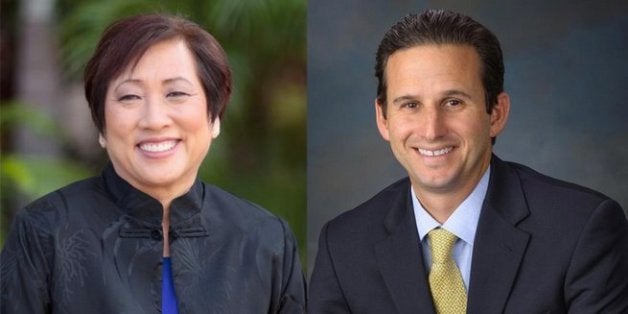 HONOLULU -- Just five months before the first votes are cast in Hawaii, likely Democratic primary voters are evenly split on who to support for the U.S. Senate.
A new Honolulu Civil Beat Poll shows U.S. Sen. Brian Schatz and U.S. Rep. Colleen Hanabusa with 40 percent each. Another 20 percent are not sure who they'll vote for.
This is the third time Civil Beat has polled the Schatz-Hanabusa matchup in eight months, and there has been very little movement in either direction for either candidate.
"They are in a holding pattern," said Matt Fitch, executive director of Merriman River Group, which conducted The Civil Beat Poll. "I think for many people this may be one of the more high-profile Senate primaries, and it is unusual because there is not a massive ideological division between the two candidates. They are two popular choices."
Fitch added, "What is unusual is that the incumbent is slightly less well known than the challenger."
Hanabusa and Schatz began their political careers at the same time, 1998. Hanabusa has served as state Senate president and first made it to Congress in 2010. Schatz, a former state House representative and Democratic Party chairman, was appointed to the Senate in December 2012 following the death of Daniel K. Inouye.
As most everyone who follows politics -- from the State Capitol to the U.S. Capitol -- knows well, Inouye wanted Hanabusa to take his place but Gov. Neil Abercrombie chose Schatz, his lieutenant governor.
Hanabusa argues that she is the more experienced candidate and that the primary will be the first time voters will have a say in who will fill the last two years of Inouye's six-year term. Schatz argues that he has seniority and, given that he is 20 years Hanabusa's junior, he can represent Hawaii longer.
As we did for our poll on the Hawaii governor's race, Civil Beat surveyed 1,003 registered Hawaii voters Feb. 12-15 for the Senate race. Of those, 643 said they were likely to pull the Democratic ballot in the Aug. 9 primary.
The poll included landlines and cell phone users and has a 3.9 percent margin of error. It was also conducted several days before the Honolulu Star-Advertiser published its own polls showing Hanabusa leading Schatz by high single digits.
When Civil Beat reported on the matchup last July, Schatz led 36 percent to 33 percent. A second poll story in October had Schatz up 38 percent to 36 percent. In both cases, the poll numbers were within the margin of error (3.3 percent in the first survey, 4.2 percent in the second), meaning it was anybody's race.
It still very much is, and Fitch rejected any notion that the latest numbers suggest voters are gradually making up their minds.
"There hasn't been strong movement toward either candidate," he said. "I will say that this is a race where the slightest slip or gaffe could impact the outcome. The undecideds in this race could look at that and go either way."
Generally speaking, the new survey indicates that Schatz, who is white, does best with Caucasian voters, and poorest with Filipinos. He is strongest in rural Oahu. Half of union households like him. Liberals and progressives have a favorable impression of him, as do a majority of votes who identify as independent.
Hanabusa, who is Japanese-American, does best among Japanese voters and Hawaiians. She shows solid support in the 1st Congressional District, which she represents, and on Kauai. Her union support is higher than Schatz's. And she does better among self-identified Democrats and also fares well among liberals and progressives.
Both candidates do well among female voters and voters over 50 years of age, but Hanabusa does better than Schatz among males and voters under 50. That may confuse pundits who say this race is generational or about gender. Hanabusa also does better among self-identified Democrats.
Civil Beat plans to poll the Senate race again as the primary nears. For now, the one clear advantage Schatz has over Hanabusa is financial: a 2-to-1 lead when it comes to campaign money. But there has been very little money spent on advertising by either candidate and the bigger war chest has not translated into a bigger lead.
Before You Go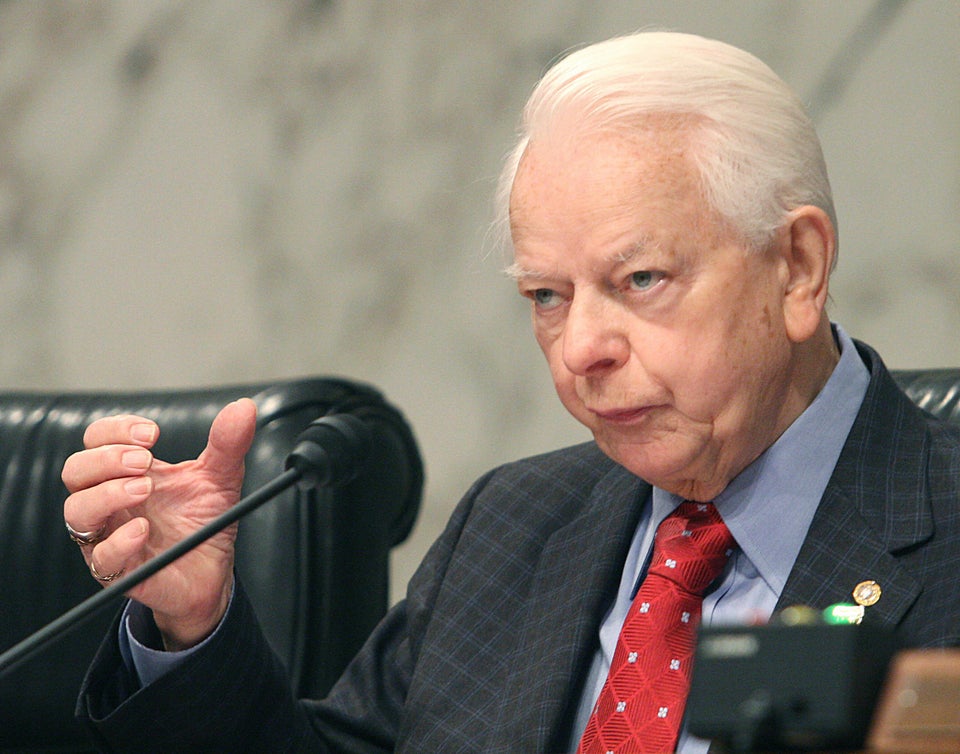 Longest Serving Senators In U.S. History