WARNING: When you see the photos below, you're going to feel a sudden urge to book a ticket to Hawaii and find this hike ASAP.
But you probably shouldn't... unless, of course, you're prepared to pay some hefty fines and flirt with criminal trespassing. The hike below-- infamously dubbed "The Dead Man's Catwalk" -- is technically on private property, making it illegal.
We can still gawk at it though: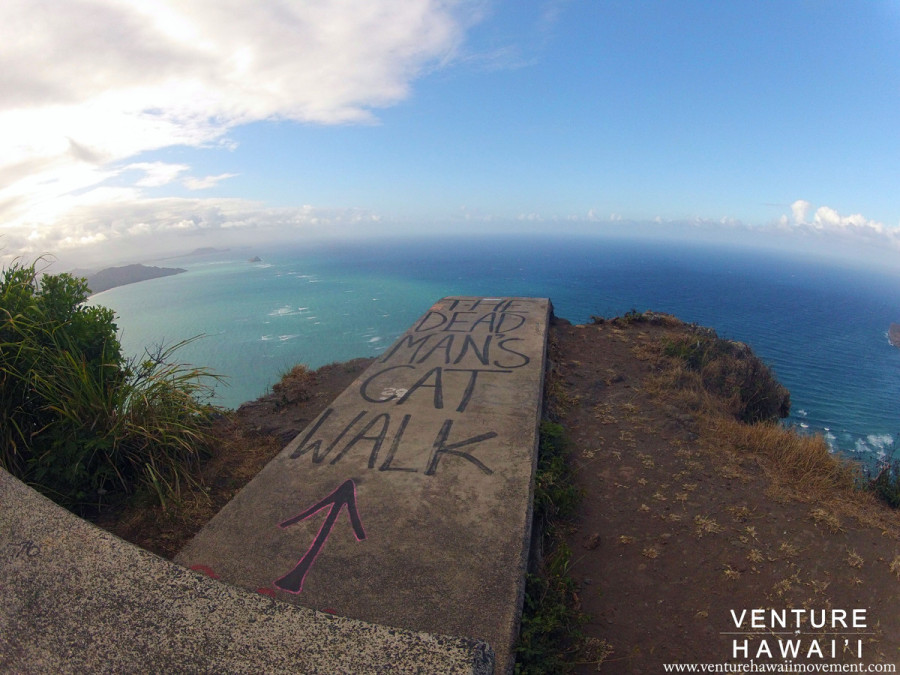 Photo courtesy of VentureHawaiiMovement.com.
The hike was known as the Kamehame Ridge up until 2012, when, according to Hawaii adventure blogger Coty Gonzales, "some random vandal" spray-painted the phrase on the concrete runway at the end of the hike. The name has stuck ever since.
Darrell Teruya, hike coordinator for the Hawaiian Trail & Mountain Club told HuffPost that inexperienced hikers often attempt dangerous stunts at the end of the catwalk just to "get a good selfie." People have been known to jump, form human pyramids, do a headstand, or even try to hang off the edge.
"It's actually very dangerous," Teruya, who knows of at least one person who died while at the end of the trail, said.
Those familiar with the hike say that the concrete slab was probably installed as a launchpad for hang gliders in the 1970s or to hold some sort of cable system during the Cold War.
The vertigo-inducing view is at the end of a relatively easy 40-minute hike. To walk the runway, however, you have to scale a wired fence (installed to keep hikers out) that protrudes over a deadly drop.
Not only is the trail on private property, but the catwalk is surrounded by a number of active civil defense and Federal Aviation Administration radio towers, which is one of the main reasons the hike is restricted.
Law enforcement officials have been known to frequent the trail head in an attempt to keep trespassers out, and a sign at the trail head notes that video surveillance is used to record license plates.
Last year, Kamehameha Schools, the official landowner of the trail, issued a cease and desist letter to local bloggers, asking them to remove any mention of the trail from their websites. Hikers, they said, were leaving behind graffiti and trash.
While many hikers are responsible -- adventure blogger David Chatsuthiphan says that some local hikers have even taught themselves graffiti removal so they can help clean up vandalized sites like "Dead Man's Catwalk" -- the hike is still quite controversial in the Aloha state.
Since you are technically not allowed to see it for yourself, enjoy the only legal way to view its 180-degrees of pure bliss: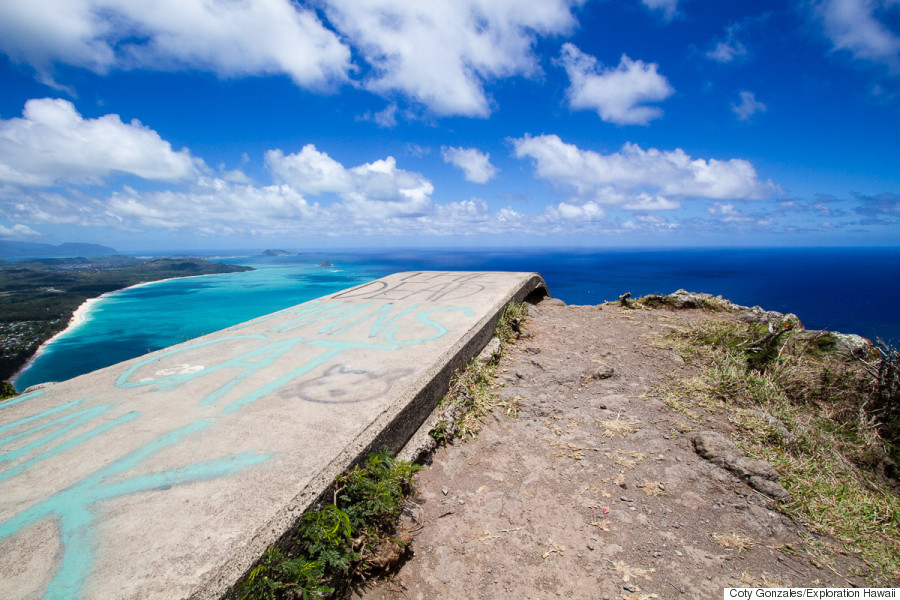 Photo above courtesy of ExplorationHawaii.com.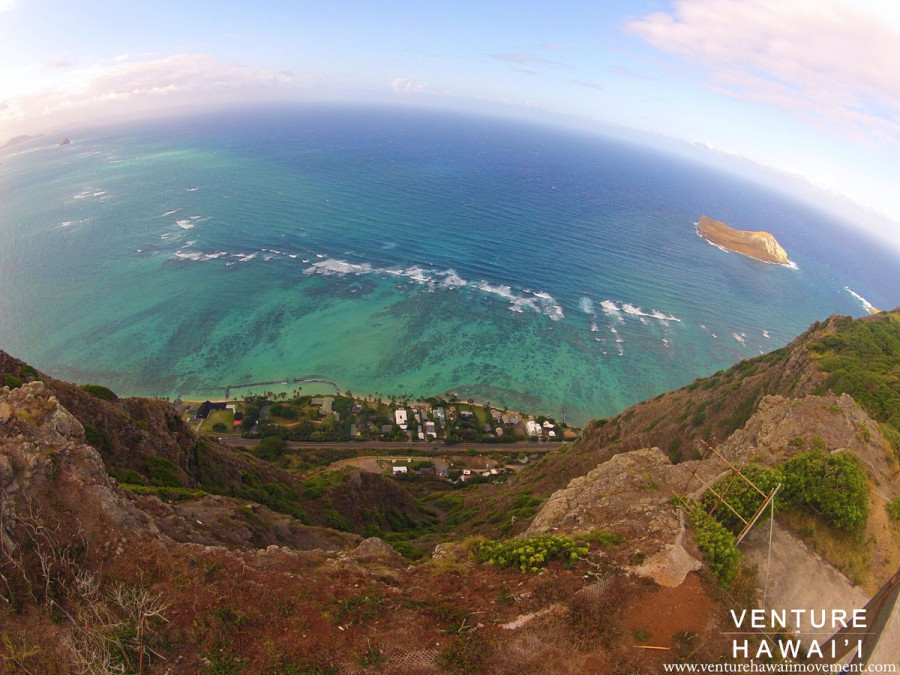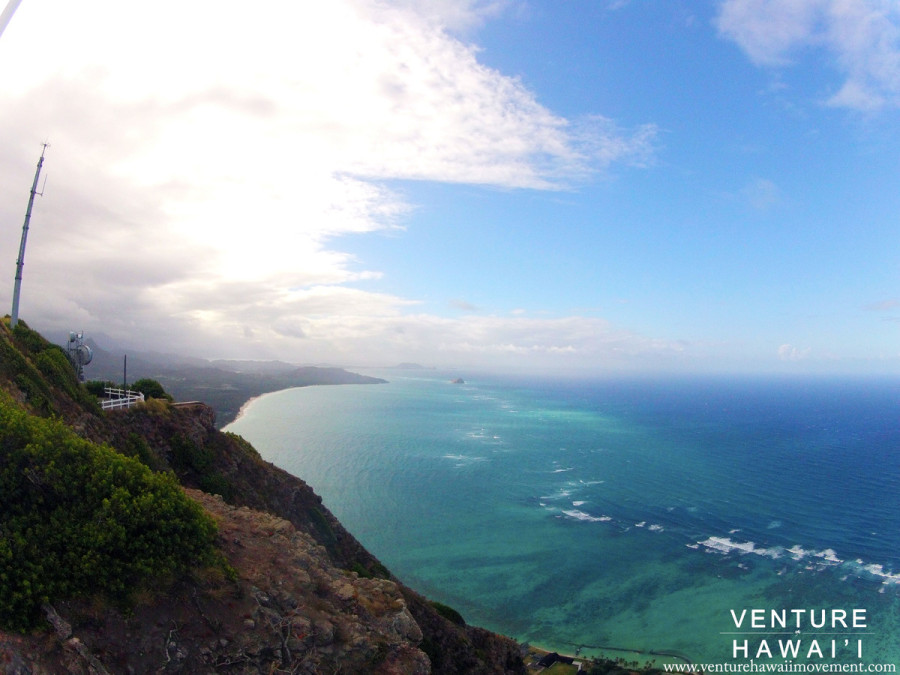 Photos above courtesy of VentureHawaiiMovement.com.
Correction: The landowners of the Kamehame Ridge hike have not granted any club or organization permission to access the trail as previously mentioned.