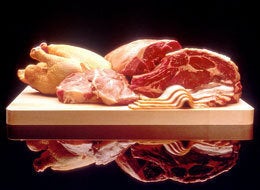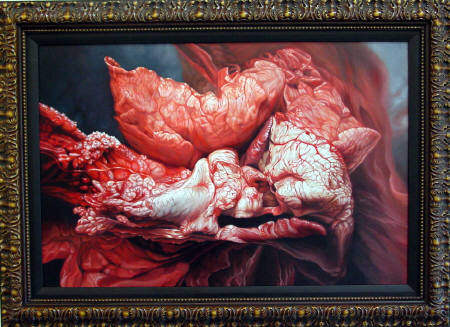 I'm not much of a red meat lover, but throw it in a beautiful ornate frame and I'm yours.
Los Angeles-based artist Victoria Reynolds creates strangely beautiful paintings of meat of every variety. From undulating waves of bovine musculature to delicately speckled pimento loaf slices, her ethereal oil-on-panel works are simultaneously mesmerizing and nauseating. Raised in Texas with a fine arts education pursued in both Nevada and Oklahoma, Reynolds stays true to her cattle-country roots with her selection of subjects.
Above, Flight of the Reindeer, 2003. Below, a selection of works including Down The Primrose Path, Lickety Split, and Pementi Dimenti. See more of Reynolds' work on the Richard Heller Gallery website.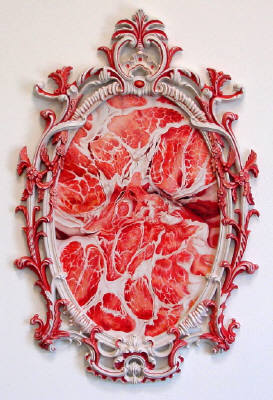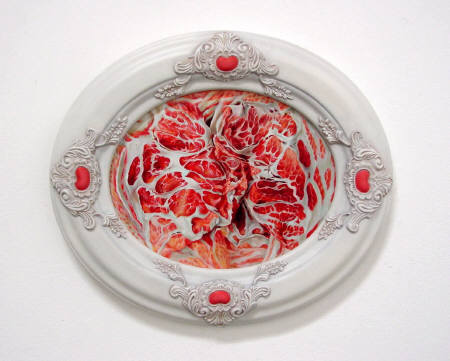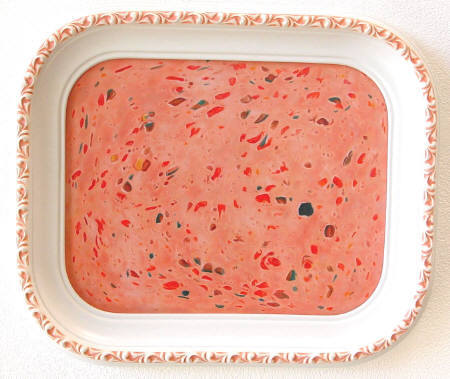 Popular in the Community