For two months in 2014, it was also home to a dress, weighted down and submerged in its waters by Israeli artist Sigalit Landau.
The dress, which went into the lake a stark black, almost magically transformed in just two months as it became covered in white crystallized salt.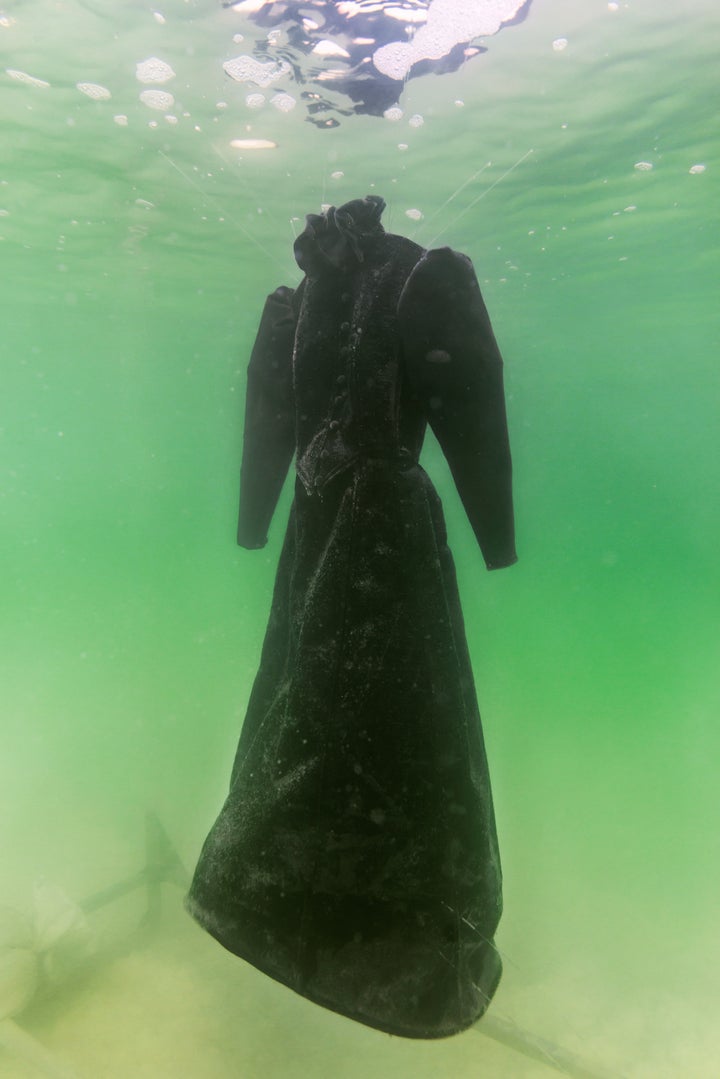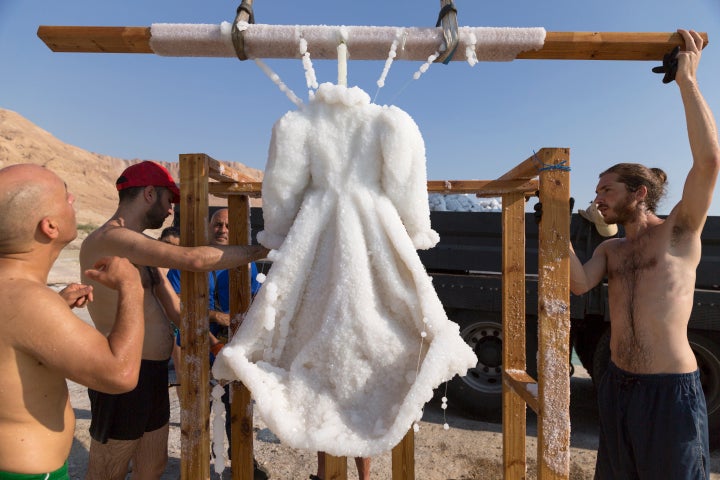 Landau worked with photographer Yotam From to capture the dress as it transformed, revealing the finished product in stunning imagery. The photos are now on display in the exhibition "Salt Bride" at the Marlborough Contemporary gallery in London.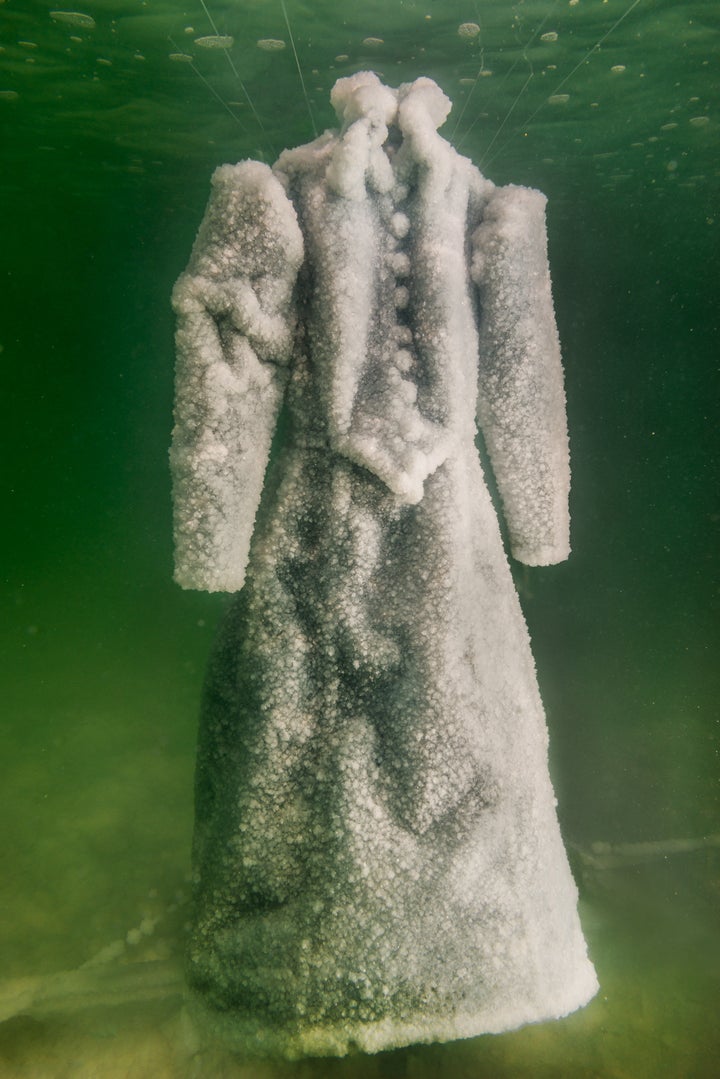 Using the Dead Sea to salt items is a process Landau has used before with shoes, flags, and even a violin. According to the gallery, this particular project was inspired by "The Dybbuk," a Yiddish play written between 1913 and 1916 that follows a young bride as she is possessed by an evil spirit and undergoes an exorcism.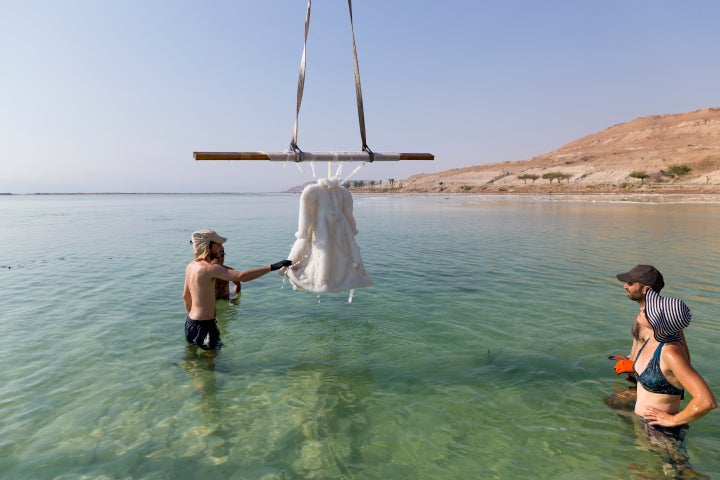 Always intended to be, indeed. Check out more incredible images from the work below.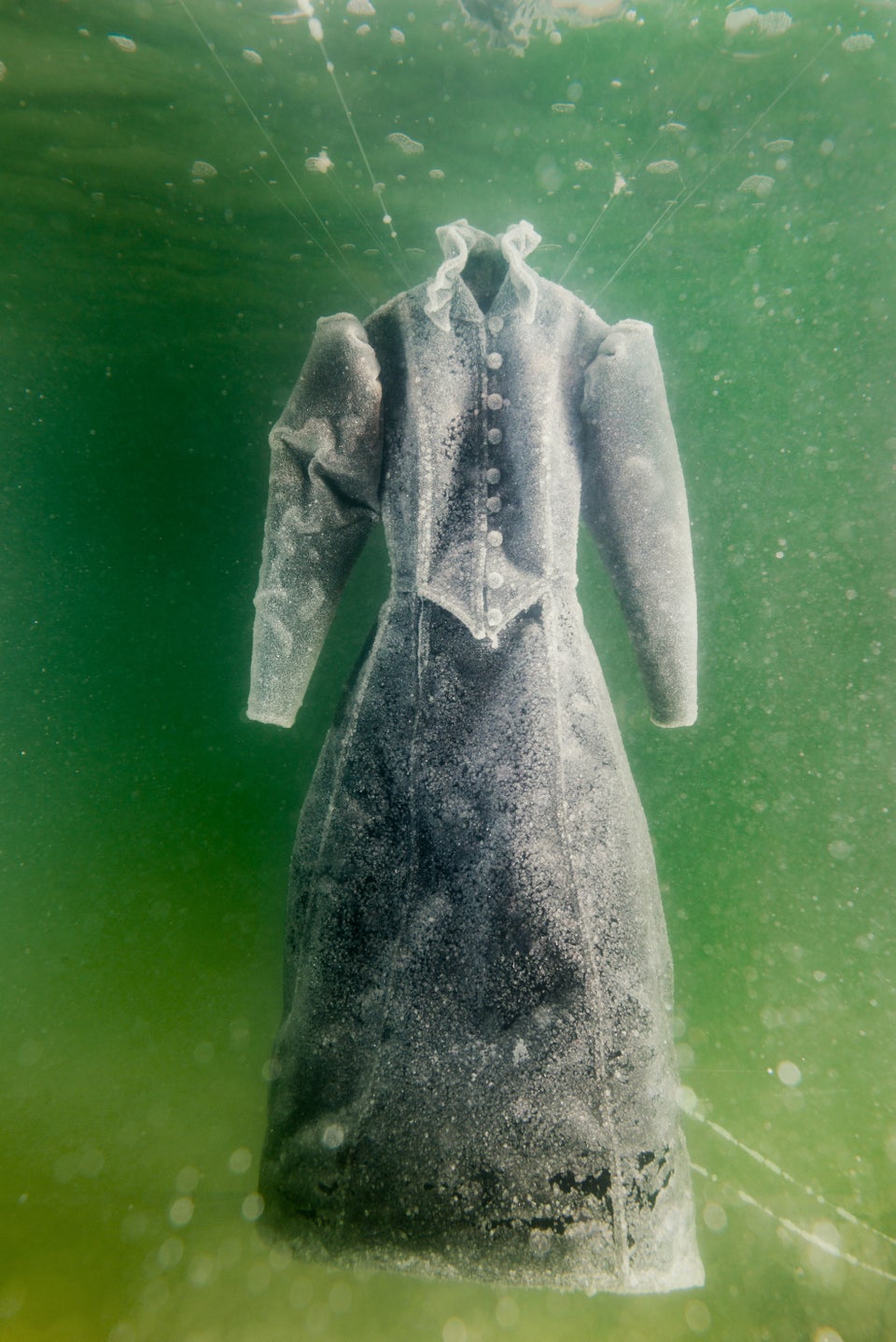 Sigalit Landau in collaboration with Yotam From & Marlborough Contemporary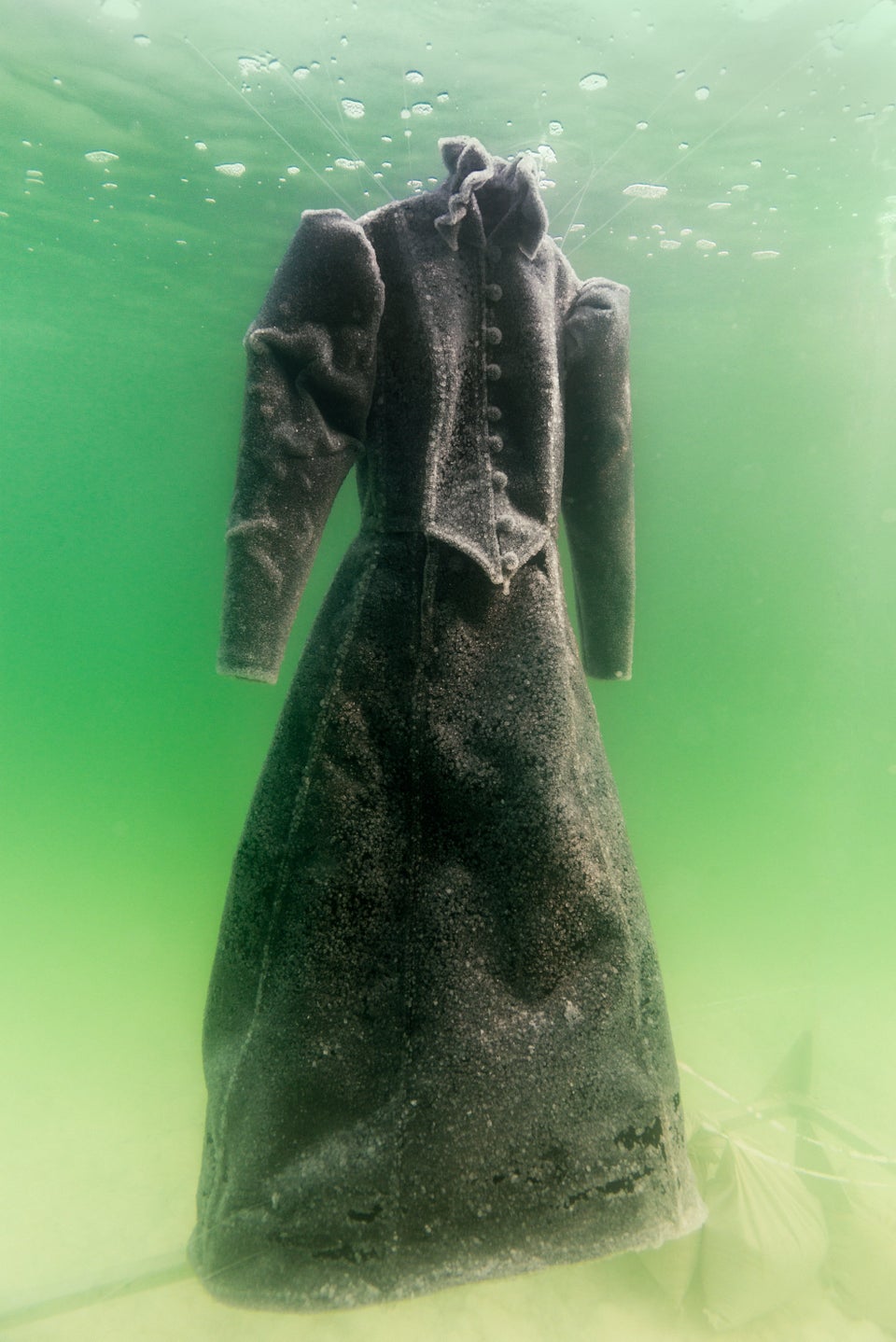 Sigalit Landau in collaboration with Yotam From & Marlborough Contemporary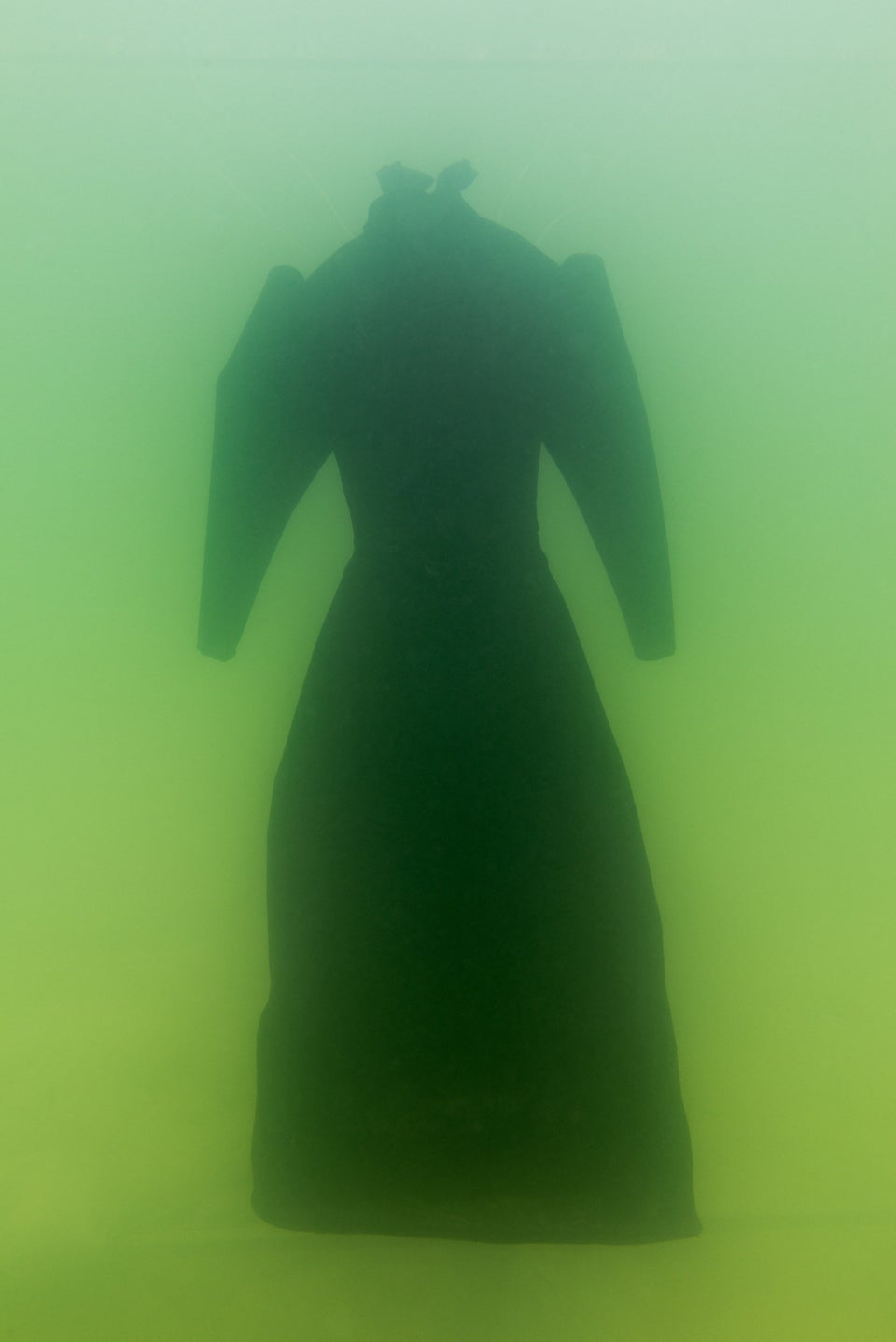 Sigalit Landau in collaboration with Yotam From & Marlborough Contemporary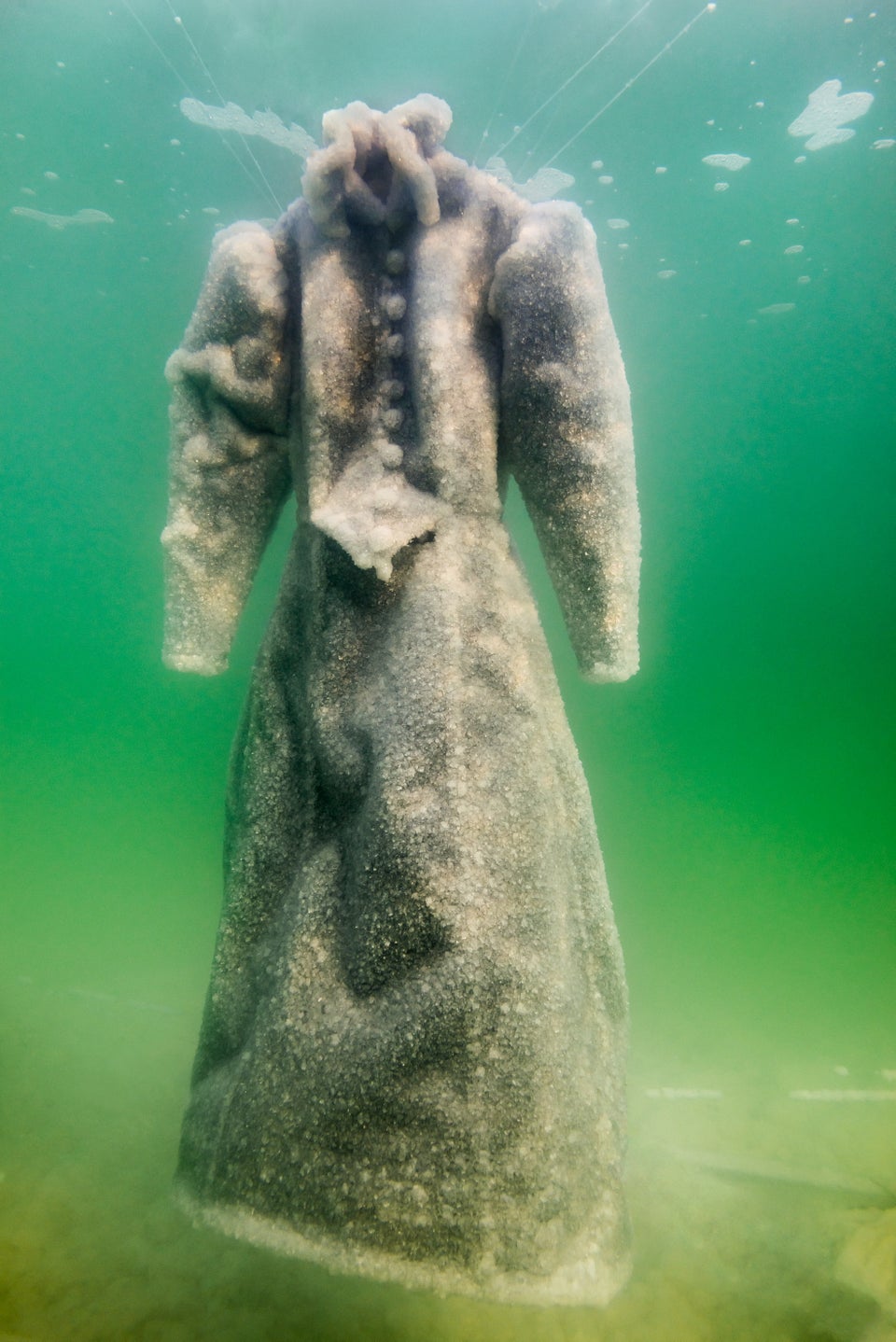 Sigalit Landau in collaboration with Yotam From & Marlborough Contemporary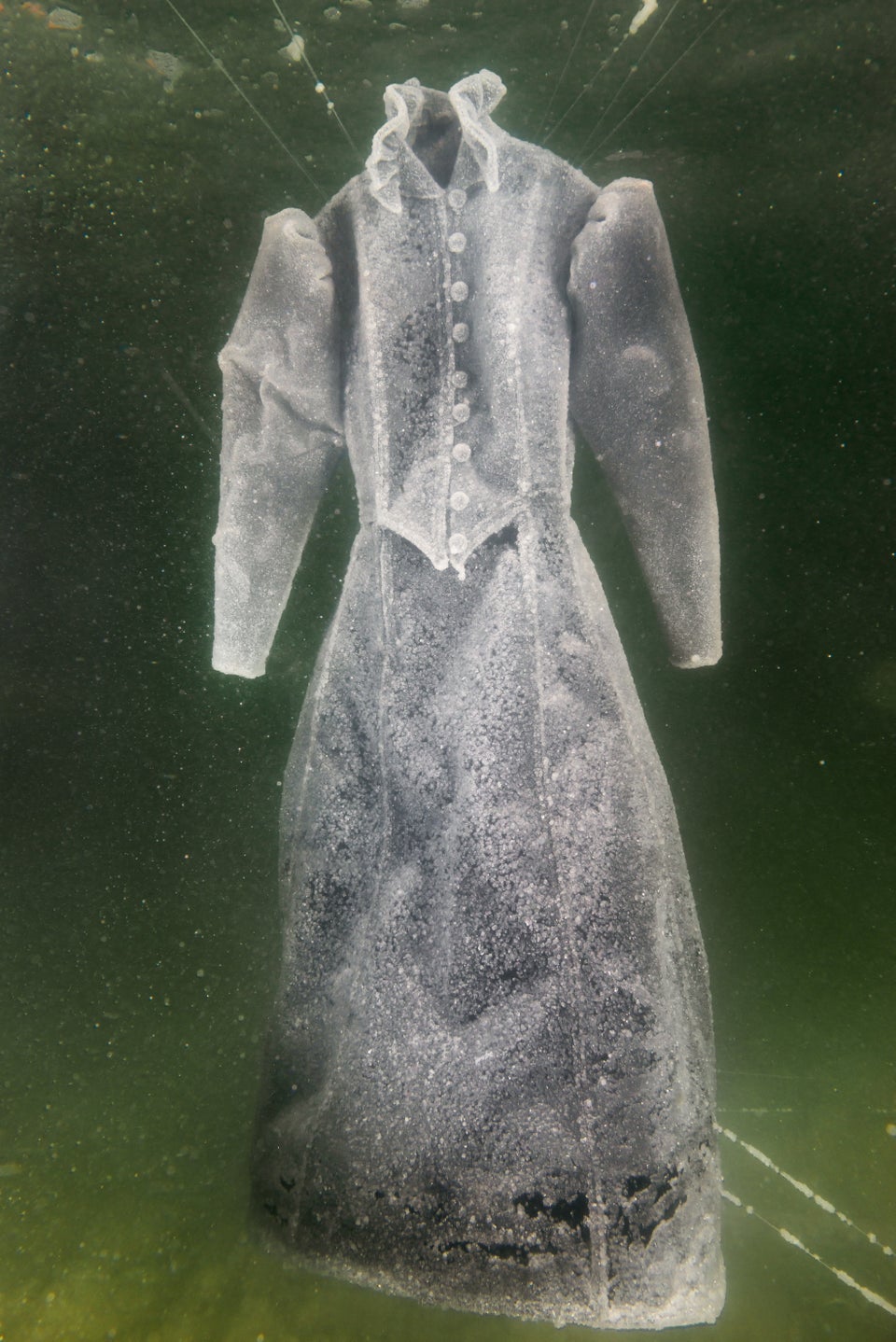 Sigalit Landau in collaboration with Yotam From & Marlborough Contemporary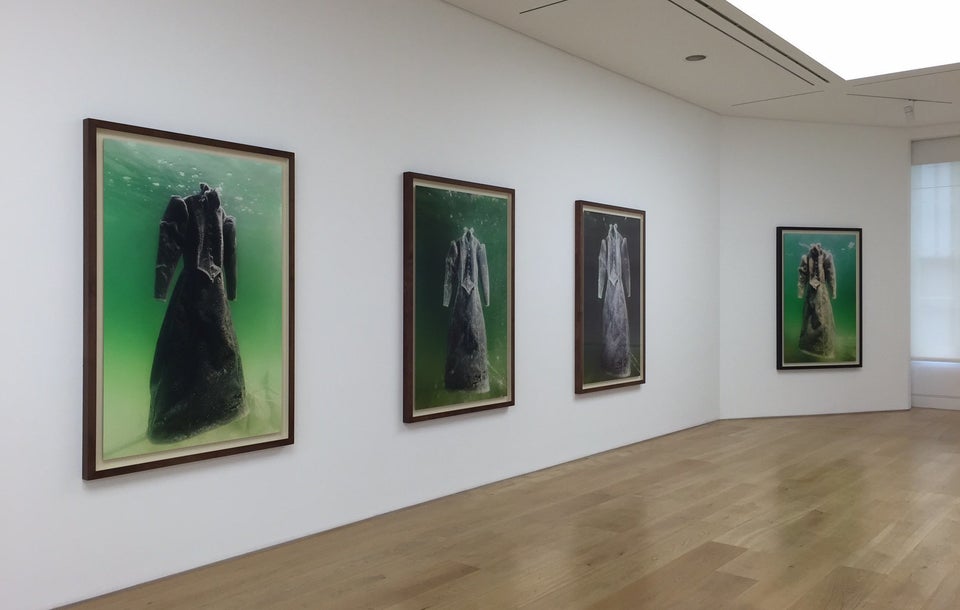 Sigalit Landau in collaboration with Yotam From & Marlborough Contemporary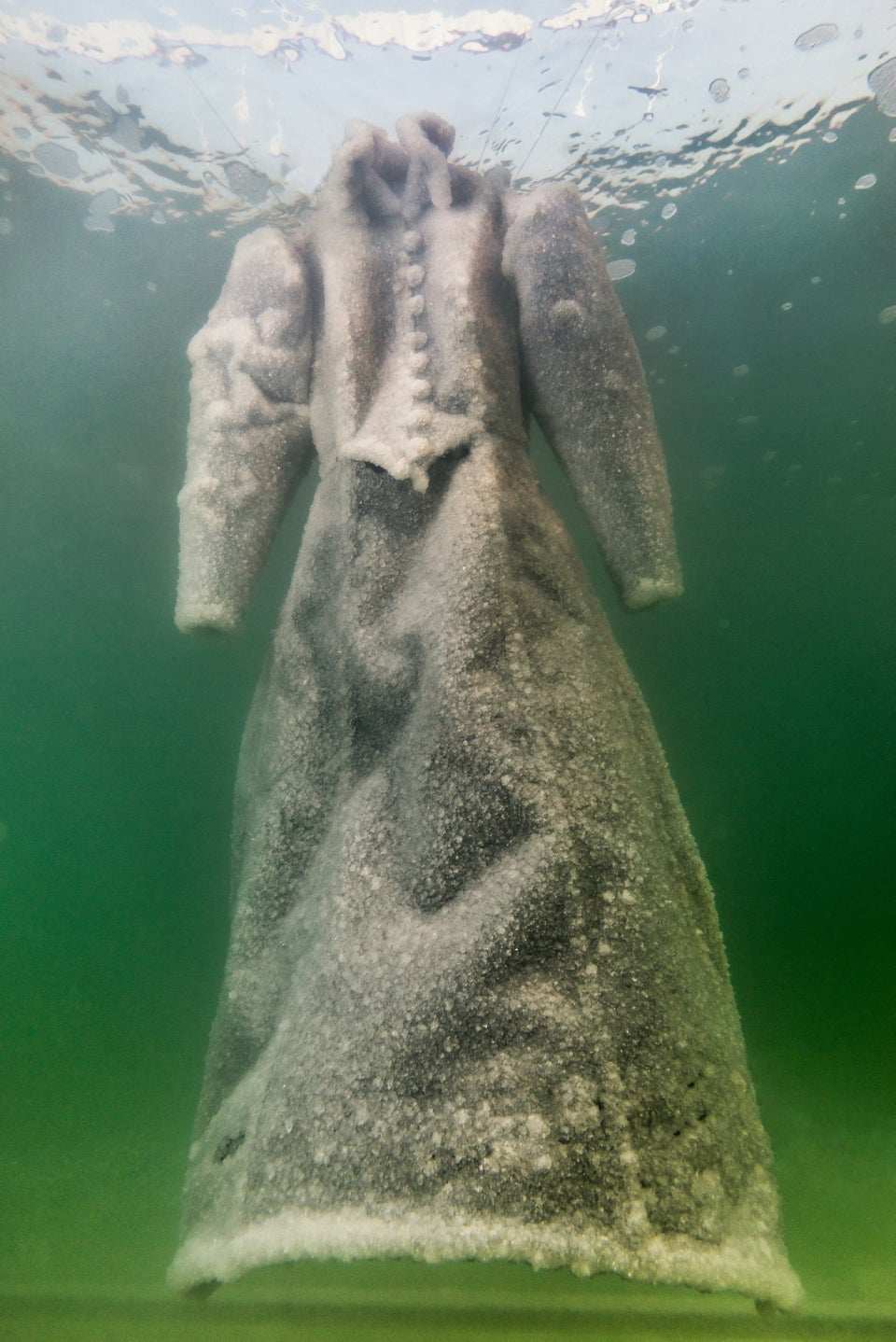 Sigalit Landau in collaboration with Yotam From & Marlborough Contemporary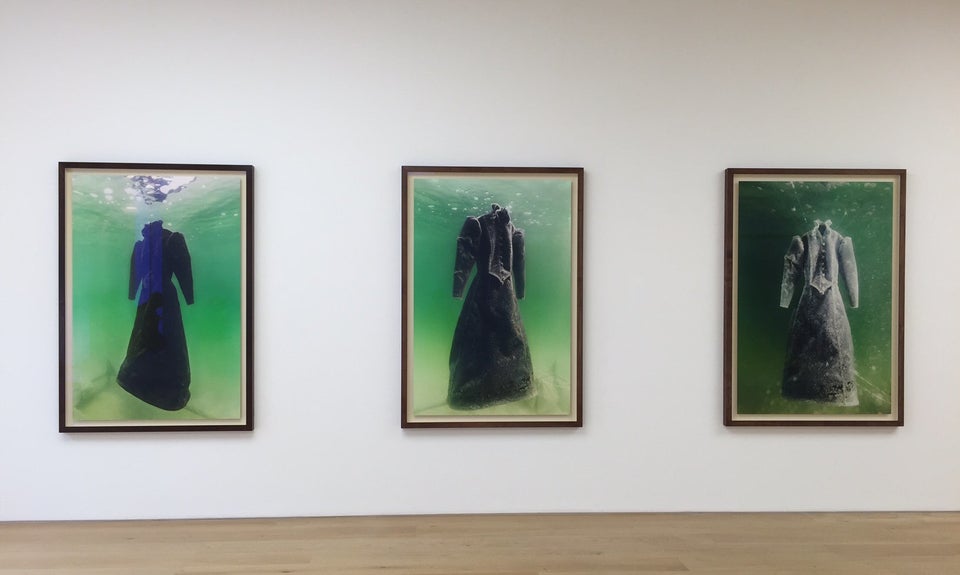 Sigalit Landau in collaboration with Yotam From & Marlborough Contemporary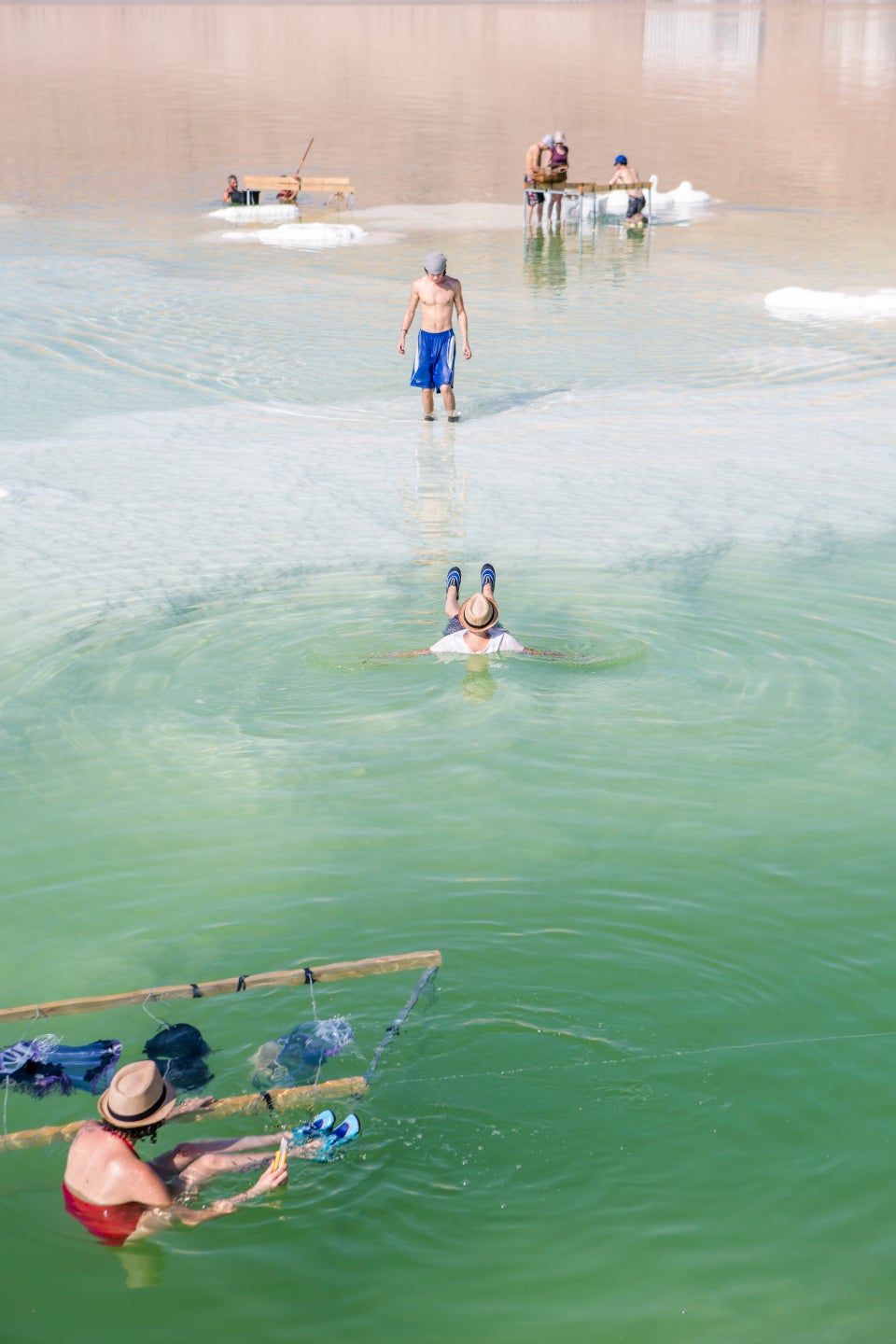 Sigalit Landau in collaboration with Yotam From & Marlborough Contemporary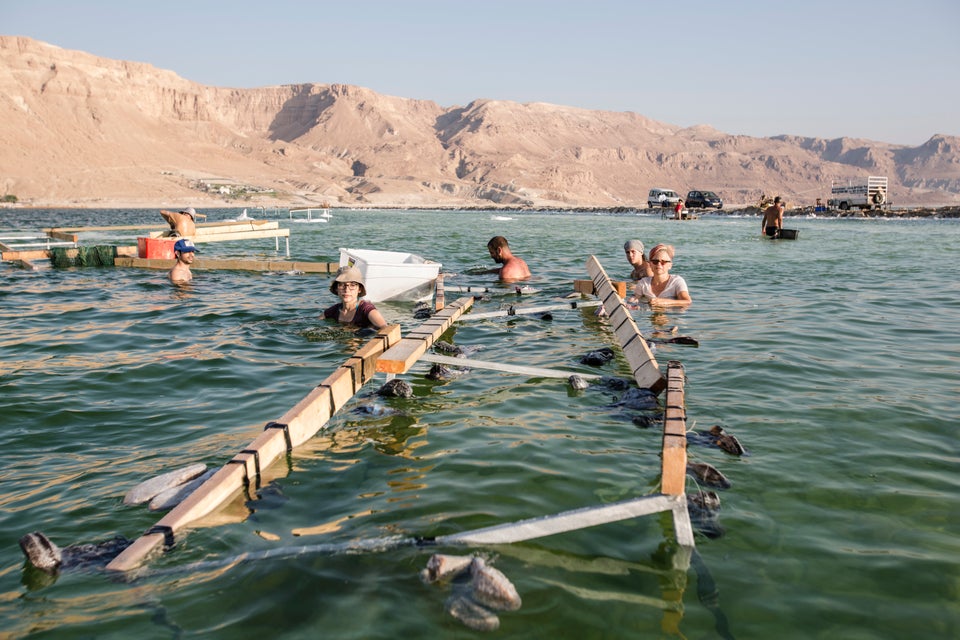 Sigalit Landau in collaboration with Yotam From & Marlborough Contemporary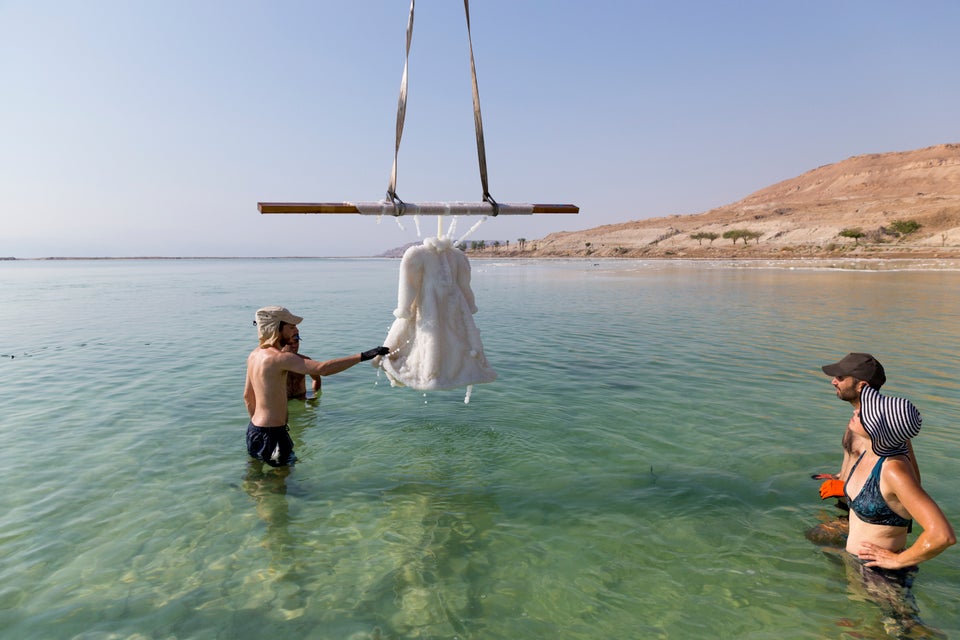 Sigalit Landau in collaboration with Yotam From & Marlborough Contemporary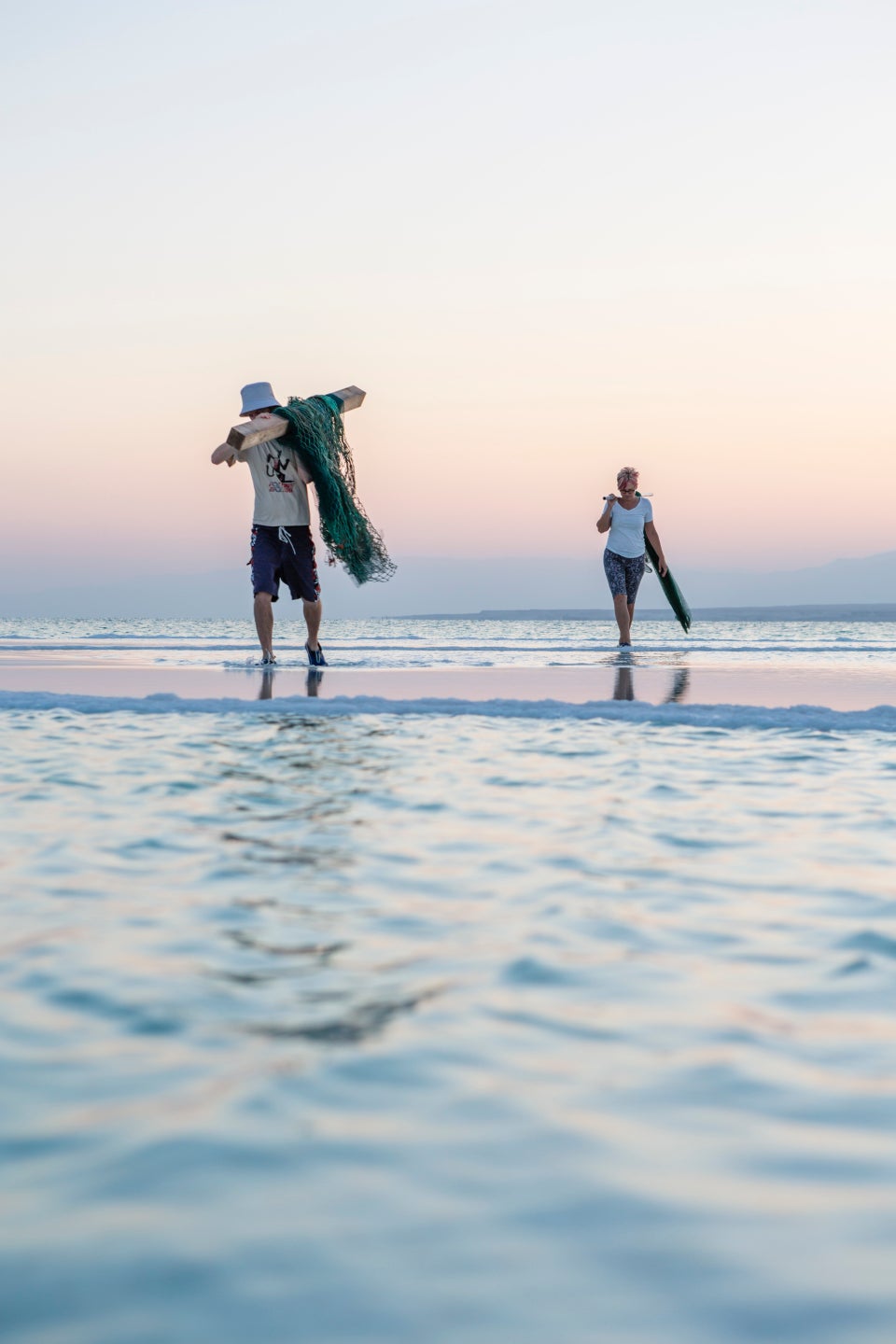 Sigalit Landau in collaboration with Yotam From & Marlborough Contemporary