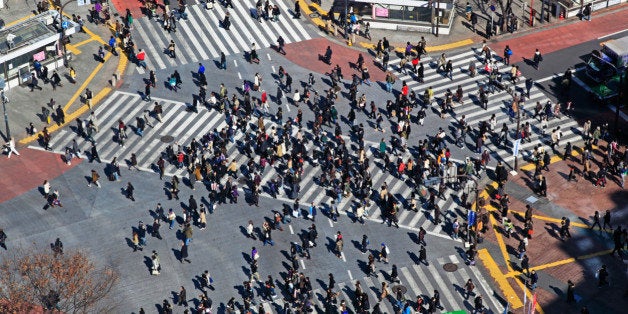 While everyone should be mindful when crossing the street, people in Florida may want to be especially careful.
Orlando, FL
Tampa, FL
Jacksonville, FL
Miami, FL
Memphis, TN
Birmingham, AL
Houston, TX
Atlanta, GA
Phoenix, AZ
Charlotte, NC
The Pedestrian Danger Index was calculated by looking at the last five years of available data on pedestrian fatalities and the number of local commuters who walk to work every day.
Between 2003 and 2012, the report says, 47,025 people nationwide were hit by cars and died while walking. That's 16 times the number of Americans who died in natural disasters over the same time period. An additional 676,000 pedestrians were injured but survived, which equates to someone being hit by a car every eight minutes, according to the report.
The elderly, according to the report, are disproportionately more at risk. While they represent 12.6 percent of the total U.S. population, adults ages 65 and older account for 21 percent of pedestrian fatalities. It's especially true in Hawaii, where people 65 years and older are three times more likely to be hit by a car while walking than the statewide rate for all ages. (The CDC doesn't distinguish between visitor and resident in such cases.)