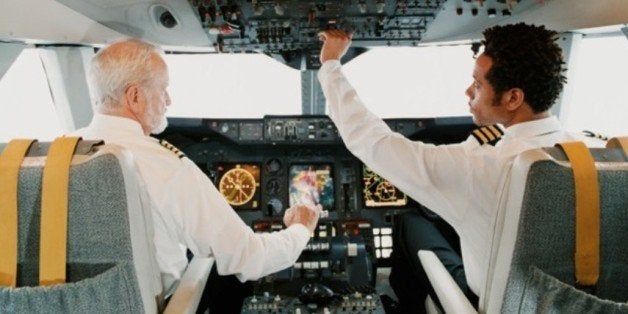 If your work day sometimes seems to consist of nothing but boring meetings, coffee spills, and computer glitches, consider yourself lucky.
Each year thousands of U.S. workers die from injuries on the job. In fact, the Bureau of Labor Statistics' National Census of Fatal Occupational Injuries shows a preliminary total of 4,383 fatal work injuries in 2012, down slightly from the final count of 4,693 in 2011.
The rate of fatal work injury for U.S. workers in 2012 fell to 3.2 per 100,000 full-time equivalent workers, from 3.5 in 2011. Data just released Thursday offers a preliminary count; the final 2012 data will be released in the spring of 2014 and shouldn't be much different. Over the last five years, increases in the published counts based on additional information have ranged from 84 to 2011 fatalities per year, or about 3.5% of the revised total.
The BLS breaks down the numbers to tell us what the most dangerous professions of all in America are. The top spot on the list goes to logging workers, who lost their lives at a rate of 127.8 per 100,000 full-time workers. In total, 62 loggers were killed on the job last year.
These workers, also known as lumberjacks, typically harvest, cut and transport timber to be processed into lumber, paper and other wood products. They often perform strenuous labor in hostile environments, and the work is often intermittent and low-paying.
There are 34,050 logging workers in the U.S.–including fallers, logging equipment operators, log graders and scalers, and others—and they make $35,149 a year, on average.
After years in the top spot, fishermen and fisherwomen now have the second deadliest job in America. Fishing-related professionals lost their lives at a rate of 117 per 100,000 full-time workers—for a total of 32 fatalities in 2012.
Fishing is a legendarily hazardous occupation, particularly Alaskan shellfishing, and fatalities have been elevated in recent years. High compensation helps offset the risks and seasonal fluctuations that come with the work.
Airplane pilots have the third deadliest jobs, according to the BLS. Like loggers, pilots are menaced by the threat of malfunctioning machinery and falling heavy objects. Seventy-one aircraft pilots and flight engineers were killed on the job in 2012. That's about 53.4 per 100,000 full-time workers.
Some occupations that seem dangerous, like firefighting and tractor operation, are actually relatively safe; both of those jobs, for example, are less dangerous than being a car mechanic. Some of the safest jobs of all, with less than 10 deaths among all full-time workers, include computer and mathematical professions, and legal occupations.
Forty-one percent of all fatal workplace injuries happened in transportation incidents, which include car accidents, overturned vehicles and plane crashes. More than half (58%) of the 1,789 fatal transportation-related incidents occurred on highways, and involved motorized land vehicles.
The second-highest cause of worker fatalities was assaults and violent acts, which accounted for 18% of deaths. The preliminary data shows that workplace suicides fell slightly in 2010 to 258 after climbing to a high of 263 the year before.
Violence took the lives of 767 workers last year; with 463 homicides and 225 suicides. (Work-related suicides declined by 10% from 2011 totals, but violence accounted for about 17% of all fatal work injuries in 2012.) Shootings were the most frequent manner of death in both.
Slips, falls and trips killed 668 workers in 2012–about 15% of all workplace injuries. A total of 509 workers were fatally injured after being struck by equipment or objects on the job.
There were 142 multiple-fatality incidents–incidents where more than one worker was killed–in 2012, in which 341 workers died.
Ninety-two percent, or 4,045 of all on-the-job fatalities were among men, and the remaining 8%, or 338, were women. This is partly because there are disproportionately more men in dangerous industries like construction and mining. Still, women face their own dangers. About 20% of the women who died on the job were involved in roadway incidents, while more than a quarter (29%) were victims of homicides, compared with only 9% for male homicides. That is at least partly because of a concentration of women in workplaces like food and beverage stores, where a majority of all deaths are homicides.
Twenty-five percent of all work fatalities occurred among those between ages 45 and 54. Fatal work injuries among individuals under 16 years of age nearly doubled, rising from 10 in 2011 to 19 in 2012—the highest total since 2005. However, fatal work injuries among workers 55 years of age and older declined for the second consecutive year.
The private sector proved more deadly than the public sector, with private industry accounting for 90% of fatalities. Within the private sector, the construction industry and transportation and warehousing saw the largest number deaths, with 775 and 677, respectively.
Next time you find yourself complaining about piles of paperwork, obnoxious co-workers and demanding bosses—remember that your work situation could be much worse.
Here are America's deadliest jobs (or click through to see the whole list):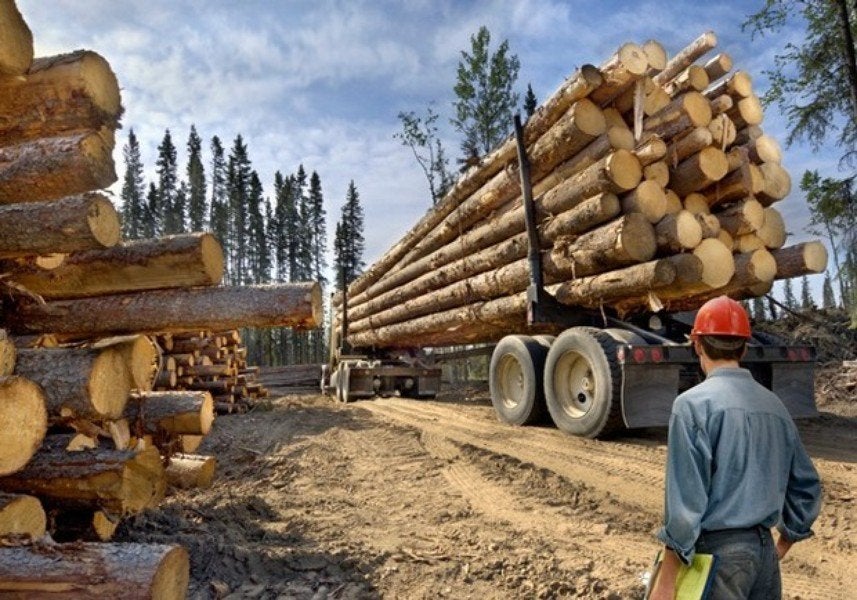 The 10 Deadliest Jobs In America
Related