Late Tuesday night, Deadline.com published a story that ignited the Internet. Titled "Pilots 2015: The Year Of Ethnic Castings –- About Time Or Too Much Of Good Thing?" Nellie Andreeva's take on the year's uptick in diversity on television claimed that more parts for "ethnic actors" lessened the available roles for white actors. She cited shows like "How To Get Away With Murder," "Black-ish," "Empire," "Jane The Virgin" and "Fresh Off The Boat" as examples, and quoted anonymous industry insiders as being frustrated with studio execs' decisions to "fulfill the ethnic quota" during pilot season.
Needless to say, critics, writers and fans were quick to criticize the article and Andreeva's claim that "the pendulum might have swung a bit too far in the opposite direction." Shonda Rhimes called it "ignorant."
Maureen Ryan, TV critic for The Huffington Post, was similarly exasperated.
Most alarming is Andreeva's reductive implication that more roles for "ethnic" actors isn't "fair" to white actors. Agents and casting directors that have long benefited from the incredible, overwhelming whiteness of Hollywood casting insert sly comments in her piece lamenting unfairness—if roles can't be designated white (which they usually are, still, despite the existence of "Empire" and "Black-ish" and "Scandal," because there is a lot of television in Hollywood) then shouldn't we be "fair" and make them colorblind? I mean, if we're going to be fair, and promote diversity, then shouldn't we not ask about race at all?
Other prominent media members also weighed in: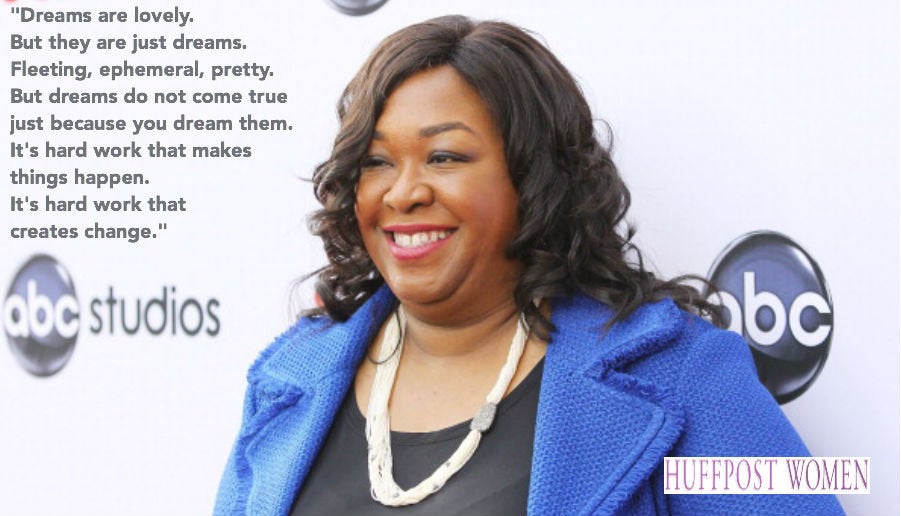 Empowering Shonda Rhimes Quotes
Popular in the Community