He may be known for having one twisted sense of humor, but even Deadpool knows that cancer's no joke.
"OK, ladies, listen up! If you catch your man with his hands down his pants, blame me. I've been telling him to check his walnuts for lumps and bumps so he can give testicular cancer a kick in the balls. But my good deeds don't stop there," the masked character, played by actor Ryan Reynolds, tells viewers while sitting on a pool table.
"Did you know that one in eight women will be diagnosed with breast cancer at some point in their life? So it looks like you've got some fumbling to do yourself," he says before launching into an illustrated how-to video.
In his earlier PSA targeting male viewers, he warns that testicular cancer is the most common form of cancer in men between the ages of 15 and 59.
"It's time to fight back!" he implores, before launching into a similar illustrated how-to guide.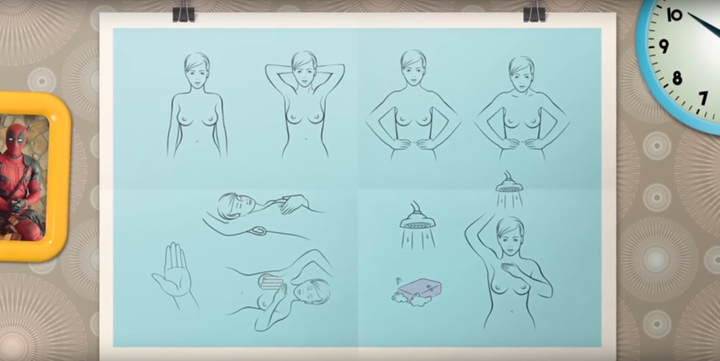 "If at any point you feel an unusual lump, size shift or irregularity, don't ignore it like a pussy. Man up and talk to your doctor. The alternative is not an option," he says, urging both men and women to check themselves at least once a month.
The male-focused video was released in partnership with U.K. testicular cancer charity Ballboys -- though Deadpool's character indeed knows a thing or two about cancer himself.
His alter ego, ex-Special Forces soldier Wade Wilson, was diagnosed with the disease. When he agreed to undergo an experimental treatment he was transformed into his mutant state, giving him special healing powers.
The release of the two PSAs comes ahead of the "Deadpool" film's Feb. 12 release.
PHOTO GALLERY
Marvel's Diverse Superheroes and Heroines

Calling all HuffPost superfans!
Sign up for membership to become a founding member and help shape HuffPost's next chapter