Raise a glass and drop an F-bomb, because "Deadwood" is officially coming back to HBO.
Twelve years after its three-season run, the critically acclaimed series from the mind of David Milch has been greenlit for a revival movie the network announced at Television Critics Association's press tour in Beverly Hills on Wednesday.
The "Deadwood" movie is set to begin production in October with a planned release sometime in spring 2019, but the premiere date isn't "set in stone."
"We worked very hard to get this together. It has been a logistics nightmare to get all the cast members together, but we are there. It is greenlit." HBO president Casey Bloys said, according to Variety, adding that "Deadwood" veteran director Daniel Minahan is set to helm the project.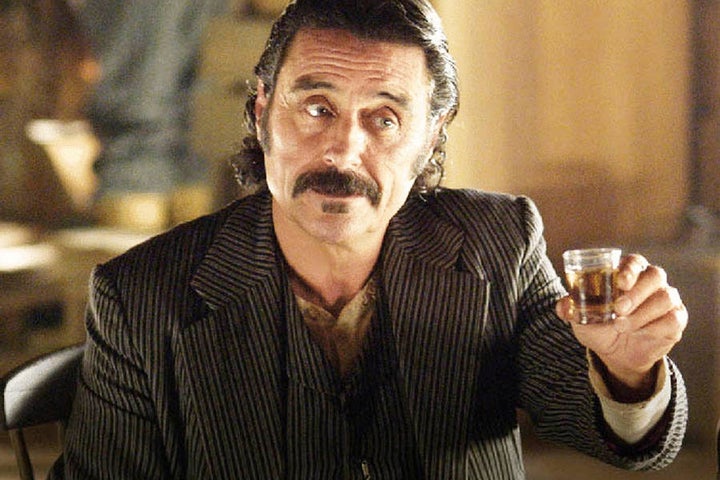 A revival of the series starring Ian McShane, Timothy Olyphant and Molly Parker, which ranks among HBO's most celebrated to date, has long been rumored since it ended in 2006. At last year's TCA event, Boys revealed that he'd received a script from creator Milch that would please fans and newcomers alike.
"The one thing I was concerned about is I wanted a script that would stand on its own, that if you were a 'Deadwood' fan, it would make you happy and if you had never watched 'Deadwood,' you would still enjoy it."
The last update, however, came from Olyphant himself, who in peak "Deadwood" speak shot down rumors that the movie has a go.
"There's no fucking way it will ever happen," he said on "Watch What Happens Live" in March, before giving himself a little wiggle room.
"They are making an effort, and I'm hopeful," he added. "I'm a huge fan of David Milch. The man means the world to me. It's one of the most amazing creative experiences I've ever been able to be apart of, and I'd love to be … you know when you do these things you really miss the people. It would just be a lovely excuse to get all those people back together."