NEW YORK -- A New York City woman, who is deaf and says NYPD officers wrongfully arrested her and then ignored her pleas for an American Sign Language interpreter, has settled her lawsuit against the city for $750,000, a sum her lawyers say is the largest ever deaf discrimination settlement for a single person.
"Our client is pleased that she can now move on with her life and put this horrific situation behind her," Andrew Rozynski and Eric Baum, the lawyers representing 58-year-old Diana Williams, said in a statement Tuesday.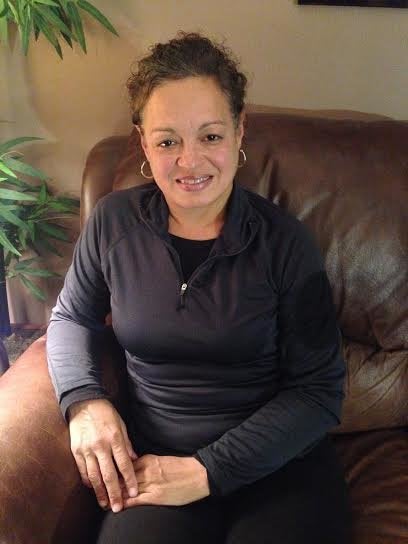 "Due to the immense barriers they face when trying to communicate with the hearing world, Deaf individuals often find themselves without a voice to assert their rights," Rozynski and Baum added. "Deaf individuals have rights, and they do not have to tolerate discrimination and injustices of any kind."
Williams and her husband, Chris Williams, both of whom are deaf, are landlords of a building in Staten Island. On Sept. 11, 2011, when the couple were trying to evict tenants who hadn't paid rent, the boyfriend of one of the tenants allegedly gestured that he had a gun.
Chris then called for police using a video relay service -- which the couple later argued should've signified to police that they would need a sign language translator. But when officers arrived on the scene there was no translator, and it was only the tenant and the boyfriend, both of whom can hear, who could communicate their side of the story.
Some deaf tenants in the building later testified that the officers rejected their offers to translate for Williams, who cannot hear, speak English or read lips. Instead, Williams was arrested for allegedly getting into a fight with one of the tenants.
Panicked, Williams attempted to scrawl "HOSPITAL" in the dust on the window of the police cruiser, according to The New York Daily News. She made it to "HOSP."
Williams was detained for 24 hours, during which a translator was never provided. She was released without charge.
""It is a sad reality that Deaf individuals continue to experience blatant discrimination on a routine basis.""
In 2012, Williams filed the federal lawsuit against the city of New York alleging that she had not only been wrongfully arrested, but that NYPD officers had ignored police guidelines for how to deal with the deaf, and in doing so violated the Americans With Disabilities Act.
Earlier this year, lawyers for the city argued that an arrest was neither a "service, program, or activity," and therefore did not fall under the Americans with Disabilities Act, according to Courthouse News.
But U.S. District Judge Valerie Caproni found the city's argument woefully unpersuasive.
"New York City takes the extraordinary position that, even though the Americans with Disabilities Act has been the law of the land for 25 years, it has no obligation to provide any accommodation to the hearing-impaired at the time of an arrest, even if doing so could easily be accomplished without endangering the officers or the public safety and without interfering in the lawful execution of the officers' duties," she wrote in an August decision, allowing the lawsuit to proceed to trial.
Reached for comment Wednesday, a spokesman for the New York City Law Department said only that "settling this case was in the city's best interest."
"These stories highlight the woeful lack of training about -- and awareness of -- Deaf culture and communication within police departments across the nation," HEARD founder Talila Lewis wrote in a 2014 blog post for the American Civil Liberties Union. "They illustrate the urgent need for systemic change."
"Perhaps as alarming as the frequency and severity of these assaults, is the infrequency and leniency of formal charges against the officers responsible," Lewis continued. "Deaf survivors of police brutality and family members of deaf homicide victims tend to prevail in lawsuits against police, costing taxpayers dearly, but officers are rarely formally charged or dismissed for their actions."
Last year, actress Marlee Matlin, who is deaf and is married to a police officer, made a video to help inform deaf people of their rights when interacting with police.
Williams' lawyers, in their statement Tuesday, said "it is a sad reality that Deaf individuals continue to experience blatant discrimination on a routine basis."
"Ms. Williams hopes that the settlement will send a message to all law enforcement agencies across the country that they should adopt proper policies and procedures to ensure full communication access for Deaf individuals," they said.
Support HuffPost
The Stakes Have Never Been Higher
Popular in the Community