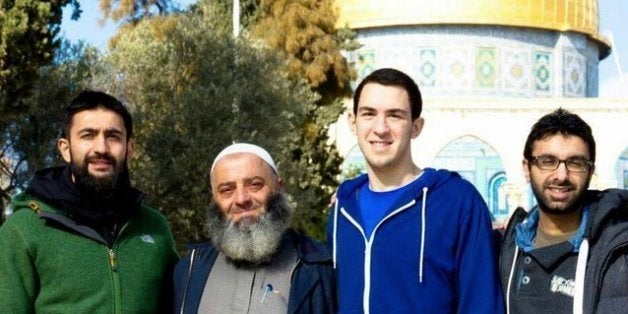 Asid Khan still remembers those late nights in Palestinian territory with his friend and roommate, Deah Barakat. While Khan lifted weights in their bedroom, Barakat dribbled a basketball as the two talked about their faith and the good they would do for children the next morning as volunteer dentists.
But now his friend is dead, and Khan, 35, said he's not sure how to process the loss of someone he considered a little brother.
"I'm still trying to get my head around it," Khan told The Huffington Post from his home in Scotland. "It's hard not to think about it and not get emotional. I cried when I heard the news."
On Tuesday, 23-year-old Barakat was shot to death along with his wife, 21-year-old Yusor Abu-Salha, and her sister, 19-year-old Razan Abu-Salha, in their Chapel Hill, North Carolina, home. A neighbor, Craig Stephen Hicks, 46, was charged after surrendering to police.
Khan met Barakat in 2012 during a "Muslims Without Borders" mission, where the two worked to help Palestinian children in need of dental care. Though they only spent 10 days together as roommates, their friendship quickly blossomed and continued throughout the years. When Khan was frustrated or upset, it was Barakat who made him feel better.
Barakat "would grab my beard and say, 'Asid, I wish I had a beard like yours, but instead I have this,' and he'd point to the stubble on his chin," Khan said.
Though he was the youngest of their friends, Barakat was an old soul, described by Khan as a "quiet and gentle" man who soaked up information "like a sponge." It was those qualities that made Barakat's work helping children in need all the more significant.
"Our patients all had different special needs, from Down syndrome to cerebral palsy," Khan said. "All the kids were extremely nervous and had never been to the dentist before. They would come in very tense and anxious, but once Deah started speaking to them, within five minutes the kids were smiling and laughing, ready for their treatments. He had such a gentle manner and soft way of speaking to the children. He was really able to put himself in their position."
At 4:30 a.m. every day, the two would rise and walk the deserted streets of Nablus in the West Bank together, heading to the local mosque to pray.
"On the final night of our stay, we were all very tired and I didn't wake up at my regular time, and it was Deah who woke me," Khan said. "I remember thinking, 'He's developed the habit.'"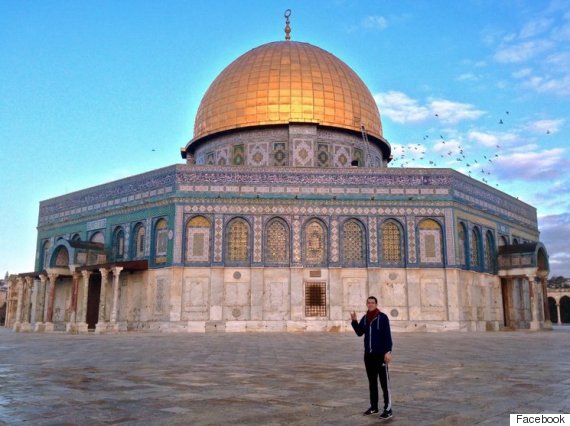 Deah Barakat stands outside the historic Dome of the Rock.
Barakat often spoke of how lucky he felt to be married to his wife, Abu-Salha, Khan said. The senseless deaths of the three young college students has left Khan shaken.
"It's crazy to think that Deah was safer in the conflict zones of Palestine" than in America, he said. "I really think America needs to tighten its gun laws. It's a sad day for your country and the world when three amazing citizens that were doing invaluable work are lost to violence."
Khan declined to speculate on the motive, saying that's not what his friend would want to focus on.
"There's enough hate in the world without introducing more in the name of my little brother," Khan said.
Two weeks before he was killed, Barakat posted a status on Facebook discussing how he had passed out toothbrushes and toothpaste to the homeless around the Chapel Hill area. Khan responded to the post in what would be his last communication with his friend.
It read, simply: "May Allah reward you and your team Bro Deah Barakat."
Like Us On Facebook |

Follow Us On Twitter |

Contact The Author
Related
Popular in the Community