Everyone knows there are classic ways to deal with those "please rip my heart out and let me die" breakup scenarios: a little pillow crying, a week-long stint in pajamas, or a night spent with Jose Cuervo.
But there are also some not-so-classic things you can do to kick the breakup blues, too. Below, you'll find seven totally unconventional things people have done to get over their exes in the past. (And no, we absolutely don't recommend you try them all at home.)
The girl who created a grown-up breakup kit.
The guy who decided to smash oranges with his ex's name -- and not because he likes OJ.
The guy who went balls out with his feelings.
The girl who who spent the night with her two loves.
This woman destroyed the Valentine's Day gift from her ex that she never liked anyway.
The woman who asked a restaurant to write an inspiring message on her take-out order.
The girl who really nailed it.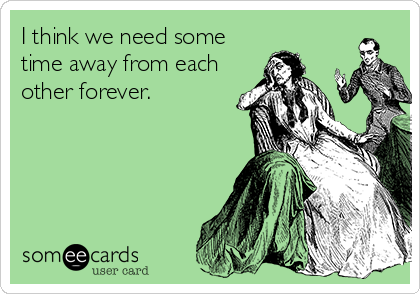 Breakup E-Cards You Need To Send Before It's Too Late