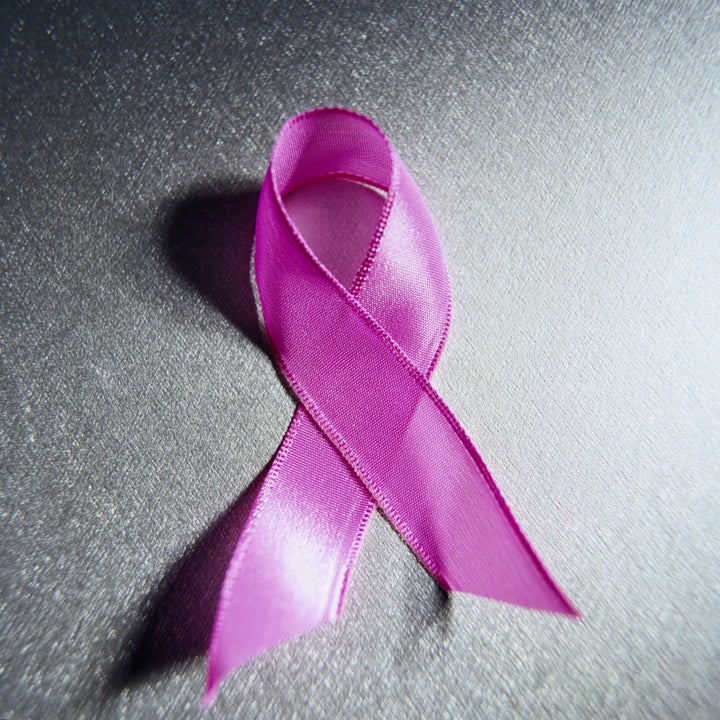 How did she know I had cancer?!
"Dear Lori," wrote Serena T.* of a West Coast cremation company . "How do we acknowledge the people we love?"
After several rhetorical questions, such as "Do we want an unknown funeral director involved in our end-of-life decisions?" Ms. T. assured, "We offer a 100 percent money back guarantee if your loved ones are not satisfied for any reason."
Does that mean that if someone complained that Mom's remains were too coarse, the company would respond, "We're happy to put them through the espresso grind so the lid on your beloved's urn closes more snugly"?
The letter's post script: P.S. "This mailing is part of a general distribution -- delivery to a home where illness exists is unintentional" was the punch line that might have delivered a gut-punch had it arrived in my mailbox four days earlier, when I was about to undergo surgery to remove a cancer in my lung. As it was, I allowed myself a giggle that would have become a chortle, had it not hurt so much to laugh.
I'm all for planning for "the inevitable" as Ms. T. calls it. In fact, I produced a film, "A Fate Worse Than Death?," documenting families struggling with whether to discontinue life support for loved ones in a persistent vegetative state who hadn't let their wishes be known. The documentary's goal was to illustrate the importance of facing the possibility of death, or for many, a fate worse than death. But creating a power of attorney for health care is different from pre-paying for your cremation.
Hearing "you have cancer" can force you to confront your mortality, and fling you into a lava pit of terror stirred by superstition. Trauma can cause emotional regression, rousing our reptilian brain, the primitive part that jumps into fight or flight mode -- hence the superstition. Had I received that letter before going under the knife, I might have wondered, "Is this a sign?" In fact, after my first cancer diagnosis nine years ago, I saw a billboard for the Neptune Society and really did think it was sending a message to me that my days were numbered.
Sounds ridiculous, but many people with cancer share stories of such regressive thinking. Try to recall a time when you were truly terrified. Did you make illogical leaps?
For the past eight years I have worked in the field of psychosocial cancer support, exploring patients' needs and how to best support them. Although you obviously can't check your friend's mailbox for letters like Ms. T.'s (and it wouldn't help anyway -- her return address comprised just her name and address in cursive font), you can try to understand the cancer state of mind.
Understanding this helped me create the following do's and don'ts for supporting someone with cancer or facing any serious challenge:
Do: • Be there, and follow through when you offer to help. If you say you want to bring a meal, sign up on the help sheet.
• Share hopeful news. Ruing that your colleague's chemo failed and he's out of options is not helpful. Everyone relates to others' stories, but even more so when we're traumatized.
• Listen without advising, which most of us tend to do in the hope of helping. People with cancer need to feel heard and accepted, and they've likely received enough advice already.
• Provide distraction. In my book, the statement people with cancer said they most want others to know is "I need to laugh -- or just forget about cancer for a while." Bringing over a funny movie can provide a lot more relief than Xanax.
Don't: • Disappear because you fear saying or doing the wrong thing. Simply saying, "I really want to help but I don't know what to say or do" defuses the tension that almost inevitably builds. Cancer is uncomfortable for everyone.
• Make it about you -- your fear, your needs, your guilt. It gets to be about what the other person needs now.
• Make demands. When you call your loved one to check in, and it goes to voicemail, make sure to say, "No need to call me back!" Understand she may not have the energy to talk.
I might add, "Don't send letters about cremation to someone with cancer," but who in their right mind would do so?
Supporting people through trauma often comes down to context, and understanding theirs as opposed to yours. Do you rave to a recently widowed friend about the great sex you had with your husband last night -- or save that for your married friends?
Do you share stories about your recent trip to Italy with your homebound friend who can no longer fly because she's in a wheelchair -- or save that for your travel-bug pals? (Note: she may want to hear the stories, so you might ask her.)
Do you sigh, with pity, "Poor thing" when your friend with cancer complains of pain -- or say compassionately, "I can only imagine what that's like. I've experienced pain so understand that, but not your pain. I'm sorry this is happening."
When you think about it, these things are just common sense good manners. Problem is, most of us don't think. We just blurt.
So before connecting with a friend in need, give it some thought. And be prepared to just listen and try to understand when he goes nuclear over something like a direct mail letter that coincidentally arrived at his home. Know how little it takes to trigger the reptilian brain, and how compassion, love and understanding can calm it.
For now, I feel pretty calm. But you can bet I'm going to write to Ms. T. and ask her to take me off her mailing list. I've already filled out my power of attorney for health care and let it be known that I want to be cremated -- through any place but hers.
* Not her real name. A cancer survivor, Lori Hope has written and spoken about cancer support for almost a decade. Her best-selling cancer support book, Help Me Live: 20 Things People with Cancer Want You to Know, will be released this September in a new, expanded second edition that includes a foreword by Rachel Naomi Remen, M.D., a survey of more than 600 survivors, new sections on gender and cultural differences and childhood and adult cancers, and a "Quick Guide to Cancerquette." Hope's essays and articles have appeared in publications including Newsweek and cancer-related and college English textbook anthologies. Her work has been featured on Oprah and The Today Show and in Time magazine and she has spoken before staff and leadership of the American Cancer Society, the Oncology Nursing Society, and dozens of other groups. To order her book and to read her blog, visit Lori on www.LoriHope.com and Red Room.