Accomplished author and inspirational speaker Iyanla Vanzant has counseled many people over the years -- from gospel singers struggling with their weight to couples in dysfunctional marriages -- and has become well-versed in the subject of guilt. It's a tricky and powerful emotion, but Iyanla says that we're not powerless against it.
In an episode of "Oprah's Lifeclass," Iyanla dismisses guilt as something totally useless. "Guilt is a wasted emotion," she says bluntly.
"That's what I say!" Oprah agrees.
The first part in the key to overcoming guilty feelings is to understand its root causes -- what really triggers guilt? At the root of these guilty feelings, Iyanla explains, are actually three universal triggers. The first reason reason people feel guilty: You knew better, but you did something anyway. "That will then eat [you] up," Iyanla says.
The second reason: You caused hurt, harm or injury to someone else.
"Shouldn't you feel guilty about that?" Oprah asks.
No, says Iyanla. You may instinctively feel guilty for causing pain, but this doesn't help the person you've wronged. "What does guilt serve?" she asks. "It doesn't serve anything other than the ego."
Armed with the knowledge of what triggers guilt, you can then overcome it by doing one conscious thing -- substitute it with something active that can help you move on.
Iyanla explains, "It could be self-forgiveness, it could be asking for forgiveness [of someone else], it could be making amends and it could just be slapping yourself upside the head because you've just been wasting time and energy!"
Related
Before You Go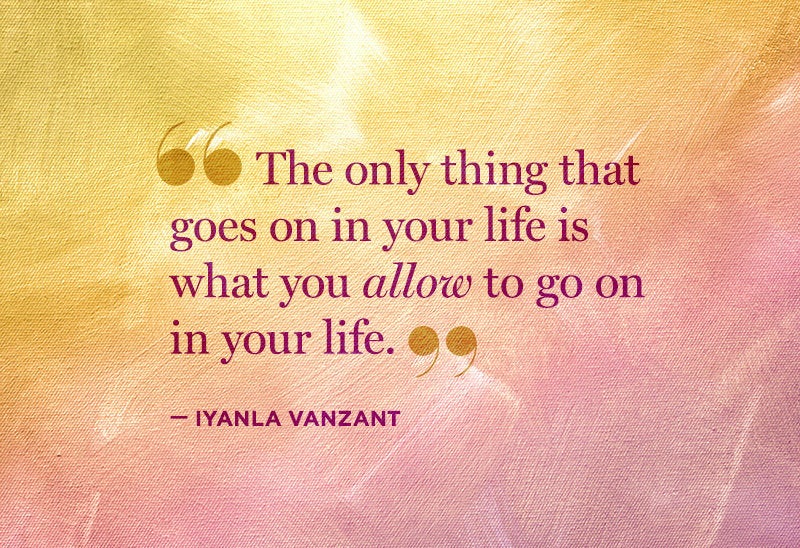 Iyanla Vanzant's Quotes On Love And Life