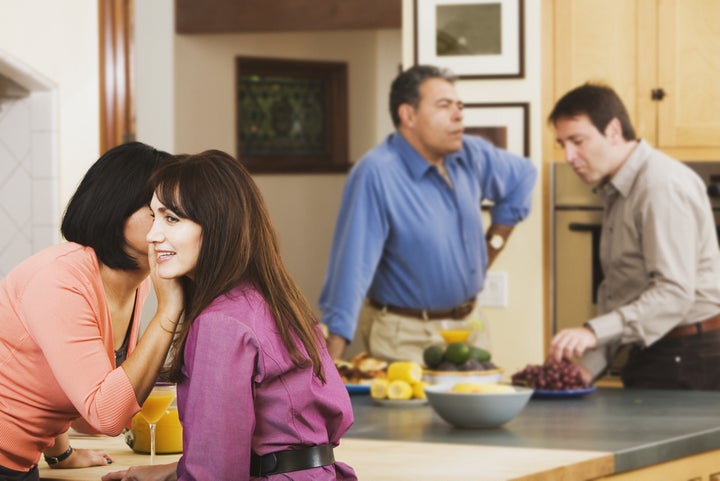 The news is out -- you're getting a divorce. For many couples, breaking the news to friends and family is the toughest part of the process. How you go about it sets the stage for the future. Welcome your parents' and well-meaning friends' support, but stand firm. They should respect your privacy and not pry. Understand, however, that once the news is out, your divorce is in the public domain.
So what are you going to say when you get all those phone calls and emails?
Here are a few suggestions:
Script your responses to the obvious questions. Stick to the party line, and make sure your parents, kids, colleagues, etc. are on the same page in terms of what you want them to say.
Don't make headlines by dumping on the in-law(s). You will do more damage than good by stoning his or her whole bloodline.
Think about your kids when you spread the news. Think about them again and again and again, and put yourself in their place.
Forget about private confidences. There is no such thing as "keep it under your hat." Hats blow off in the wind.
Return phone calls when you aren't angry or tired and likely to ramble.
Avoid daily updates.
Practice switch-hit topics. Have a ready list -- the movie you saw, your vacation plans, your uncle's hernia operation.
Practice deep breathing for those who want the itty-bitty details. There's nothing like a long pause to get the point across. "I really don't want to discuss this any further."
Distract yourself. My aunt has a great technique. If you have to talk to someone who is going to get your goat, keep a coloring book handy and focus on staying within the lines.
Can't keep from exploding or perseverating? Sit down and write (in long-hand) every nasty thought you ever had about the ex. Read the letter out loud (to yourself) and then put it in the safe deposit box for good.
Related