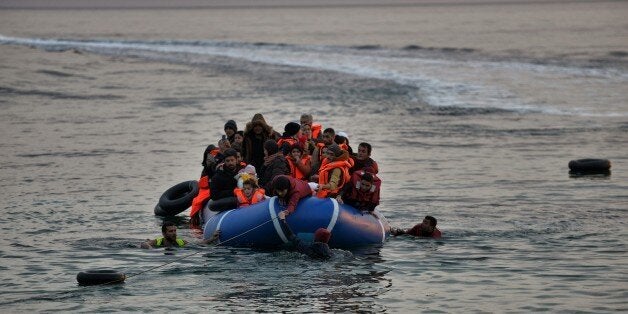 War in our neighborhood has resulted in great suffering at multiple levels impacting the individual as well as the community at large. It has destroyed children's dreams, separated family members, and increased the number of homeless people.
Lebanon has faced a huge influx of Syrian refugees since the beginning of the war in Syria in spring 2011; several initiatives were launched in the country to support refugees and help them cope with their new situation namely those living in camps in difficult conditions and lacking access to basic needs.
I was on maternity leave when I heard about a mobile clinic that I could join and help refugees have access to some of their primary health care needs. The main mission of the mobile clinic was to provide "school health" services to refugee students in informal schools in the camps. I decided to join the mobile clinic upon my return to my residency program in family medicine following my maternity leave. I made thirteen visits to refugees' camps in different areas in Lebanon. During each visit, I learned something new; I learned a life lesson to remember and share with others.
Life Lesson 1: It was in January and it was so cold in the refugee camp. Despite wearing my warm coat, I was slapped by the 6 degree Centigrade temperature on the tip of my nose and fingers. Yet, I saw kids with no socks and no coats! Their dry skin and freezing hands were telling the full story!
I was conducting my examination in a robotic manner, but their innocent smiles touched me deep inside. During that visit, I felt that I was faced with an unusual situation. I learned that dealing with underserved population is not similar to being behind a desk in an elegantly arranged clinic and treating people. It is in reality much harder, and it requires a prior training and preparation. This can be ensured through establishing training partnerships between community health centers and family medicine residency programs as shown in a survey that included several family medicine residency directors in the United States.1
Life Lesson 2: I went earlier on that day as the destination of the team was a bit far. I was more emotionally prepared than in the previous visit and I started understanding more of what I was actually doing.
Here was the transition from the robotic, repetitive way of asking questions and performing tasks to being more comfortable in communicating with the kids. Faces, eyes, smiles, skin, hair, and nails, all could tell a lot about the children there: Their past, their present time, and maybe their future.
As a member of the community, I learned the importance of volunteering. In fact, volunteering unites people from different backgrounds to work together for a cause. It also raises one's self esteem and creates a balanced personality. It is a way to try to respond to the community needs. A survey that included around 500 family physicians in North Carolina showed that more than 85% of them have been recently involved in volunteering activities.2
Life Lesson 3: My son did not wake up early on that day. I touched his forehead with my lips, left the pumped breast milk, and went to join the mobile clinic. We reached a camp which was worse than the previous ones. There, I met "Amal," a 9 year-old girl whose name means "Hope". Her story was different!
She was talking to me in a disgruntled tone complaining of pains with main emphasis on her chronic daily headache! I was shocked of such a complaint coming from a child. She continued talking about her life in the camp and her regret of leaving her old house in Syria. She said: "I hope I could be happy! I am always sad! I left all my souvenirs there! I do not even have a photo. We came here running away from war in our country, but there is no place better than home! Here I always have headache, my knees hurt me, and everything is painful!"
In fact, the association between chronic daily headache and anxiety and depressive disorders was shown in the literature.3
Amal taught me how primordial the role of empathy is in such situations. Helping hopeless people and caring for their suffering should be one of the priorities of a physician.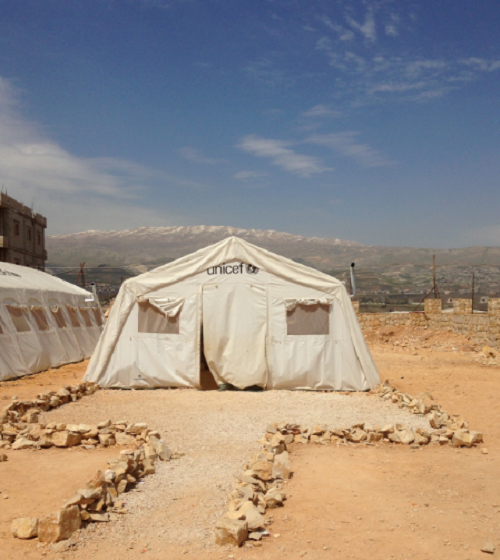 Life Lesson 4: The team was in harmony. We examined a large number of "students" in the camp during that visit. I was leading the team composed of three nurses, an otolaryngologist, and a pediatric resident. Commitment and enthusiasm are the keys for being an excellent team player. Balancing between kindness and firmness is the cornerstone of the success of the team leader. As a team leader, I learned to believe in the capabilities of all the members to create the power of coordination among them, and to ensure accomplishing effective tasks in limited time.
Life Lesson 5: At this level, I was able to differentiate between two groups among the children: the "shy" group and the "rebellious" group. The first group includes the very calm children who look depressed, while the second group comprises the more violent children. Both groups were possibly traumatized by the war and the poor living conditions. Here comes the essential role of family physicians in dealing with mental health issues in underserved population.4 Life Lesson 6: "Amira" is a beautiful girl whom I examined during this visit. "Amira" means a "Princess" in Arabic; and in fact this little brunette girl was a real beautiful princess with light green eyes. Amira did not belong to the group of shy children or to the rebellious one! She was something different.
When I finished examining her, I gave her an inflatable colored balloon, which we were distributing to all children there and I said "goodbye". She smiled at me and went away to return few minutes later with a piece of homemade date cake that she handed to me; this was her way of saying "thank you", and it happened to be my favorite type of cake! I realized at that time that generosity is not necessarily linked to rich people. Poor people have also their kind ways to say "Thank You."
References: 1- Morris, Carl G.; Lesko, Sarah E.; Andrilla, Holly A.; Chen, Frederick M. Family Medicine Residency Training in Community Health Centers: A National Survey. Acad. Med. 2010 Oct;85(10):1640-4. doi: 10.1097/ACM.0b013e3181f08e2b. 2- Goldstein, Adam O. Calleson, Diane. Curtis, Peter. Hemphill, Brian. Gamble, George. Steiner, Beat. Moore, Thomas K. Community service by North Carolina family physicians. J Am Board Fam Pract. 18(1):48-56, 2005 Jan-Feb. 3- Juang, Kai Dih. Yang, Chin-Yi. Psychiatric comorbidity of chronic daily headache: focus on traumatic experiences in childhood, post-traumatic stress disorder and suicidality. [Review]. Current Pain & Headache Reports. 18(4):405, 2014 Apr. 4- Xierali, Imam M. Tong, Sebastian T. Petterson, Stephen M. Puffer, James C. Phillips, Robert L Jr. Bazemore, Andrew W. Family physicians are essential for mental health care delivery. JABFM. 26(2):114-5, 2013 Mar-Apr.
Rim Taleb is a young Lebanese doctor, mother, and wife. She is about to finish her residency in family medicine at the American University of Beirut Medical Center. She is interested in providing primary healthcare for underprivileged population in addition to medical education, and narrative medicine. Rim is convinced that writing reflective pieces on special clinical encounters helps her understand the patient's illness, and improves her effectiveness as a clinician. You can reach her at rimtaleb@icloud.com
REAL LIFE. REAL NEWS. REAL VOICES.
Help us tell more of the stories that matter from voices that too often remain unheard.