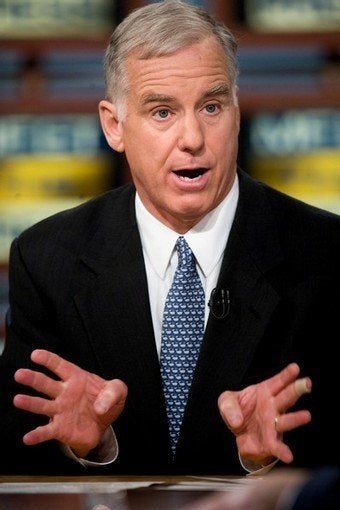 Allies of Howard Dean are saying that recent leaks from the White House, in which anonymous officials suggest that the former DNC Chair is being considered for the post of Surgeon General, seem suspiciously-timed and politically motivated.
"The White House knows Dean indicated he was not interested last December, so it seems odd that they are floating his name," said one ally of the former Vermont Governor. "I question the timing given that they have been getting criticism for how he's been treated."
Late last week,CNN quoted two White House officials saying they "would not dismiss" the possibility of Dean taking the post after Dr. Sanjay Gupta had withdrawn from consideration. The network also quoted "one Democratic strategist close to Dean" saying, unequivocally, that the former DNC chair would accept the appointment if offered.
But from conversations with several Dean allies, one gets the exact opposite read. "This is a position that Dean has already indicated he is not interested in back in December when his name was floated," said one confidant. That his name would now be mentioned seemed like a late-hour attempt to placate Dean backers angry over his absence from the administration, not a serious proposal.
Dean, in an interview with the Huffington Post, made it clear that he once held interest in being appointed secretary of the Department of Health and Human Services. But with that nomination going first to former Majority Leader Tom Daschle and then to Gov. Kathleen Sebelius, he has turned his sights to achieving health care reform from outside of elected office, those close to him insist. His plate is certainly full. Dean is scheduled to take on roughly seven different part-time gigs, including renewing his work with Democracy for America, serving as an adviser for the firm McKenna Long & Aldridge LLP, working at the National Democratic Institute, and consulting foreign politicians on progressive politics.
The White House did not return a request for comment.
Popular in the Community