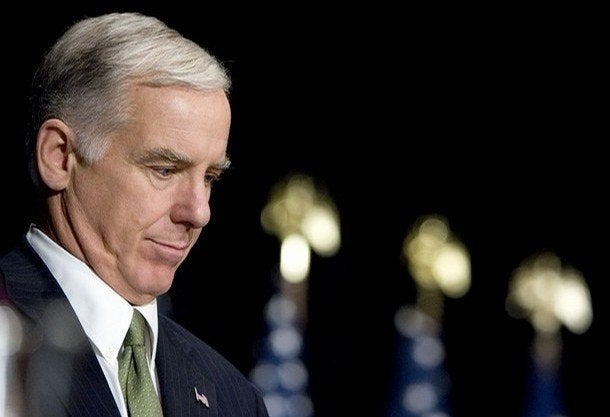 A new series of statements from the president and the vice president are casting the spotlight once again on the sometimes fractious relationship between the White House and its progressive base.
On Monday, Vice President Joseph Biden told a crowd of Democratic voters in New Hampshire that the "base constituency" had to "stop whining and get out there and look at the alternatives." The point, he argued, is that the legislative accomplishments of this administration were more motivational than a cause for discontent. On Tuesday, the president echoed the point in an interview with Rolling Stone magazine, in which he was quoting as saying it was "inexcusable for any Democrat or progressive right now to stand on the sidelines in this midterm election."
"People need to shake off this lethargy," he said. "People need to buck up,"

Combined, the two statements seem relatively consistent with a somewhat curious tack the administration has taken with respect to disaffected Democrats. Granting a fairly progressive-leaning publication access to the president is a straightforward way to reach progressive voters. Telling them that they need to buck up seems a bit counter-intuitive (though the DNC and the White House have been blasting out the interview to reporters throughout Tuesday morning).
This, of course, has been the dynamic for a while now. And while the president may lament his party's lethargy, he has in some respects his own staff to blame.
This week, Ari Berman of the Nation released his book "Herding Donkeys" that documents the growth of the modern Democratic Party from the nadir of the 2004 election through the triumph of 2008. The majority of the book looks at the efforts by former DNC Chairman Howard Dean to build a national network that could immunize the party from becoming either marginalized or regionalized. But the epilogue charts out how the style of Obama's governance drained the type of voter enthusiasm that, Dean acknowledges, was critical in those efforts.
"The White House began to believe that they could mobilize their supporters without hearing what their supporters really wanted in terms of specific change," Dean is quoted as saying. "The principal problem with OFA is the same one the president's having. You can't dictate to your base what's going to happen. It's got to be a two-way deal, and it hasn't been."
Addressing a telling moment in the health care debate, when White House Chief of Staff Rahm Emanuel (a frequent Dean critic) called out progressive activists for running ads against conservative Democrats, Berman asked the former DNC Chair for his reaction.
"I'm not looking to pick another fight with Rahm Emanuel, but the contempt with which he held the progressive wing of the party was devastating and incredibly demoralizing," Dean said. "That's basically saying to your own people -- you got us here, now FU."
Dean did not immediately return a request for comment about the most recent round of Obama-Biden statements.
Popular in the Community