"A marathon to me is a like a training run," Dean Karnazes said in a recent HuffPost Live appearance. "It's kind of a warm-up."
That's because he's essentially the world's most well-known ultramarathoner. A measly 26.2 is nothing for someone who at times has run 40 to 50 miles a day for 75 days straight, or 100 miles or 200 miles at one time.
If that's starting to sound crazy to you, you're not alone. "People think I'm crazy to put myself through such torture, though I would argue otherwise," he wrote in his book Ultramarathon Man: Confessions of an All-Night Runner. "Somewhere along the line we seem to have confused comfort with happiness. Dostoyevsky had it right: 'Suffering is the sole origin of consciousness.' Never are my senses more engaged than when the pain sets in. There is a magic in misery. Just ask any runner."
Check out the clip above for more on some of his other mind-blowing accomplishments, and to find out why he said he felt like a wimp on his latest trip to New York.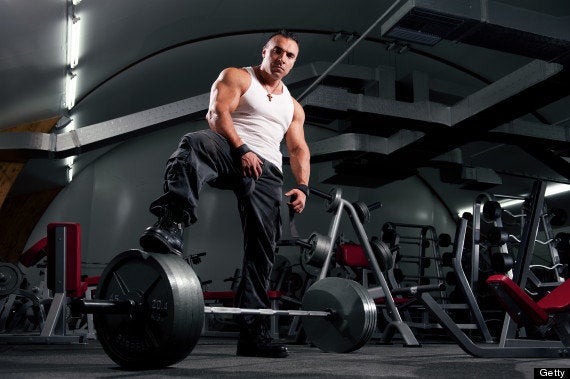 9 Types Of People You'll Meet At The Gym