April 5th marks the 40th anniversary of Dean Martin's last episode of the "Dean Martin Variety Show." His daughter, Deana Martin, shared on HuffPost Live what it was like being raised by the legendary singer and actor, including singing publicly with her famous dad.
"He was always so generous with his time, and he was so easy to sing with," she told host Caitlyn Becker, and later added, "For me to be on stage with him and sing these fabulous songs, it was just a thrill. How lucky was I?"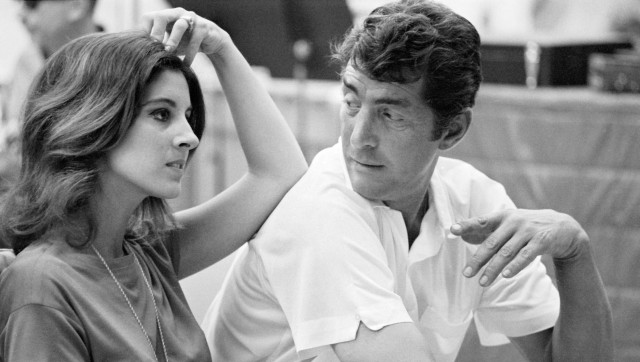 But claiming a place in the spotlight came with a certain degree of pressure for Martin's children. "Dad always taught us, he never wanted us to embarrass him. So he said, 'I'm not going to put you on my show unless you are good enough to do it.' Which was really a good thing," she said.
"There was this level of excellence that he had. First of all, he had perfect pitch, and this unbelievable, gorgeous singing voice. But he was so good at what he did, we didn't want to disappoint him. So we took our classes, you know. We learned every bit about show biz."
Martin said she was inspired by her father's work ethic and talent, and used that drive to pave her own career. "We were in New Brunswick last week. I was doing a show at the State Theatre, and after the show, this man came up to me. He said 'I saw your dad in Las Vegas. You are as good as your dad.' For me, I can't have a better compliment than that."