How's this for some awkward lunchtime conversation?
In a sneak preview of "True Tori's" season two premiere, Tori Spelling gets some advice on her troubled marriage from a very interesting source: Mary Jo Eustace, the woman Dean McDermott was married to when he had an affair with Spelling in 2005.
"When you start a relationship with someone, you don't know the other person they're involved with," Spelling tells her husband's ex-wife over lunch. "You have one story that's painted for you and you made a pretty accurate portrait of him. It all became true in my own relationship. You can say I told you so."
Eustace, who has one son with McDermott, laughs off the suggestion. Although everyone around her thought she'd feel a tinge of satisfaction after hearing McDermott had cheated on Spelling, she ultimately sympathized.
"It's actually really horrible. It's not a great feeling," Eustace admits to Spelling. "[You] have four children. What does it mean at the end of the day? It doesn't make me feel any better."
When Eustace hands Spelling a love letter McDermott had written to her just before the affair rumors began, Spelling can't help but relate.
"It's just hard to think you can tell someone this one day and then months later, it just changes so drastically," Spelling tells Eustace after reading the note.
Spelling and McDermott have put their efforts to repair their marriage front and center for the Lifetime docu-series, "True Tori." The series, which they began filming a few days after McDermott left rehab for sex addiction, kicks off its second season on Oct. 21 on Lifetime.
Watch the video above to hear why Eustace thinks McDermott would have cheated on her even if Spelling hadn't entered the picture -- and to hear the choice word she uses to refer to her ex.
Related
Before You Go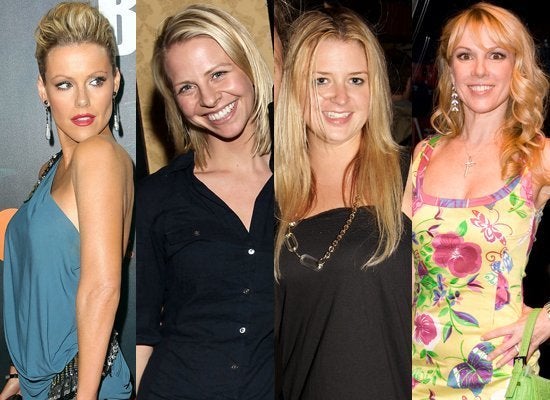 Celebrity Cheating Trivia