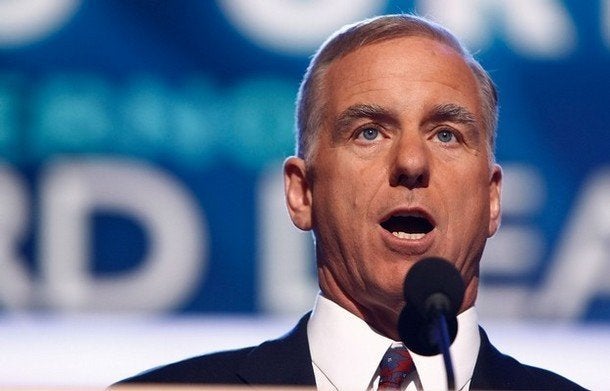 With Dr. Sanjay Gupta having taken his name out of the running for the administration's Surgeon General post, the early chatter has reverted back to the man progressives are pining to have in a health-care-related role: Howard Dean.
The former DNC Chair, who told the Huffington Post that he was interested in the position of Secretary of Health and Human Services, has all the qualifications one would want in a Surgeon General. But sources close to the Vermont Governor tell us, and The Plum Line's Greg Sargent, that he isn't interested in the post.
"I don't think he wants Surgeon General," said one ally of the former chair, who added that the post was not as substantive as HHS.
"He wants to be part of the healthcare fight," said another, arguing that more could be done on that front from the outside.
Nevertheless, Dean's name is being floated for the post, primarily by his progressive defenders.
Popular in the Community