Poole was placed on administrative leave in March to protect his safety, following backlash over a "stomp on Jesus" exercise in a communications class. Poole will teach online courses for at least the summer and fall semesters as FAU figures out whether there is still a threat to his safety.
"I'm ecstatic," Poole, who describes himself as deeply religious, told the Post. "After everything that's gone on, I think online is ideal for the moment."
Poole drew criticism for using a 30-year-old exercise that asked students to write the name "Jesus" on a piece of paper, place it on the floor, then step on it. One student, FAU junior Ryan Rotela, took offense to the exercise and spoke out to local media about it in March, claiming he was suspended for not participating. The university and Poole insisted no one was punished for their choice about whether or not to participate.
Faculty criticized the FAU administration for what they characterized as a failure to defend Poole's academic freedom amid heavy political pressure, Insider Higher Ed reports. A statement in support of Poole was signed by 20 of the 23 students in the class, who all said they were not offended by the "Jesus" exercise.
"If we are going to live peacefully in society, then we have to be able create settings where we can engage in these types of conversations," Poole told WPTV.
One of Poole's critics, Pastor Mark Boykin of the Church of All Nations, also in Boca Raton, Fla., said rehiring the instructor was an insult. He asked WPTV, "What next, spitting on the cross you get tenure?"
"We thought it was in the university's best interest," Coltman said in a statement. "We need experienced, qualified faculty members, and all things considered, we decided he would be a valuable asset to the college. ... I understand this decision may not be popular with all members of the community, but it was based on months of thorough research and consideration."
Before You Go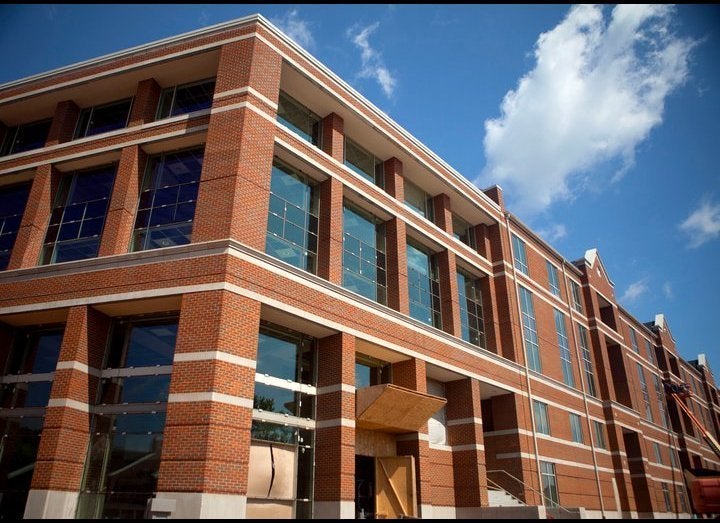 The Best Colleges To Work For: 2012 Chronicle Of Higher Education List
Popular in the Community