Deanna Jump, a 43-year-old kindergarten teacher in Georgia, has unexpectedly become a self-made millionaire -- by selling her lesson plans to other teachers.
Like most teachers, Jump never really expected to rake in the cash, and she and her husband struggled to pay the bills while supporting their three children. But three years ago, a colleague who thought Jump's lesson plans were extremely effective encouraged Jump to share her lesson plans on TeachersPayTeachers.com.
The site was created by Paul Edelman in 2006. The former teacher, recognizing teachers' unforgiving hours and limited resources, wanted to offer educators a way to help each other -- and make money while sharing their ideas. TPT now allows educators to post original materials, allowing others to download the content for an average $4 per lesson, though prices vary "depending on the breadth and depth of the resource," and teacher-sellers determine their own pricing, Edelman told The Huffington Post.
Jump only made $300 the first year she was on TPT, but the popularity of her lessons grew -- she has sold 161,000 copies of her 93 separate units. In the last three months alone, Jump's TPT sales have totaled $213,000, Businessweek reports. She earns $55,000 annually from her full time teaching position at Central Fellowship Christian Academy.
Still, Jump is a TPT star, as no other user has experienced the same soaring success -- she's received inquiries from teachers around the world, from Spain to countries in Africa. But, Edelman tells Businessweek, at least two others have made $300,000 and 23 have topped $100,000 in earnings.
Other sites offering similar services are gaining traction. Udemy offers online services for anyone to give and take lessons, and boasts combined earnings of $1.6 million among its top 10 instructors from last year, according to TechCrunch. WeAreTeachers, an online teacher community, allows educators to communicate, collaborate and enter ideas to earn cash and prizes.
While Jump has faced some criticism, community support is prevalent.
Jump says her TPT gig is like a second job, as it takes hours of work daily. With the money, she's sent her daughter to college, paid off her bills and gifted her quadriplegic brother with a handicapped-accessible van. Other than that, life's the same.
CORRECTION: A previous version of this story incorrectly stated the price of lessons on TeachersPayTeachers.com. The piece has been updated to reflect that the average price of lessons is $4, but can vary. We regret the error.
Related
Before You Go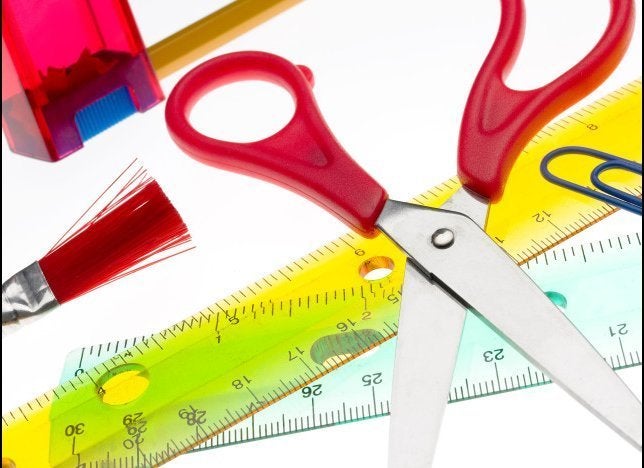 Teacher Spending On Students
Popular in the Community