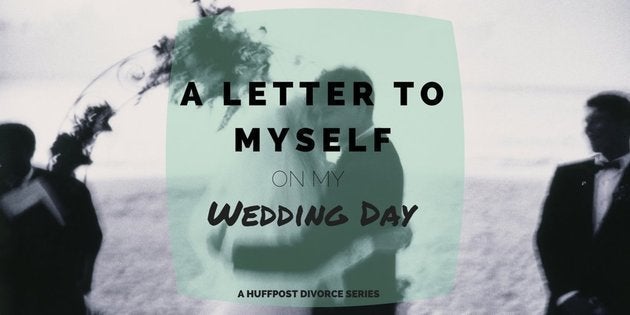 At 45, Clara Herrera ended her 19-year marriage and began a photo series that changed her life. With her daughter in tow, the mother of three roamed around her home state of Texas, posing happily in her wedding gown all over the place (gyms, local hay fields, bridges) and snapping pics wherever she went. The photos would eventually become part of an art series called Acid Neutral.
Below, Herrera, a science teacher from Austin, Texas, writes a letter to the woman she was on her wedding day, the first time she wore the gown.
Dear 26-year-old Clara,
Run! No, just kidding. When you crawl out of this almost 20-year tunnel of love, pain, joy, and growth, regret will not be a feeling that you have.
On this glorious day at age 26, everyone says you look beautiful in this poofy dress that's worth more than your weekly salary.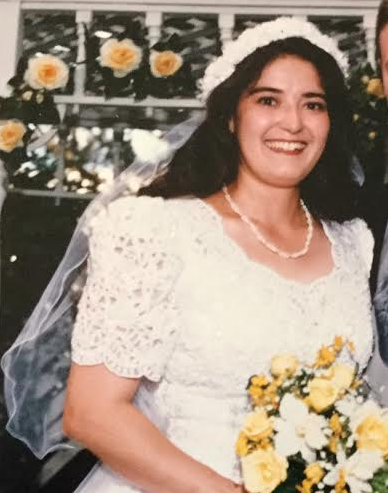 Almost 20 years from now, when you don this beautiful, sparkly, fairy Godmother-looking dress again, for an art project about healing after divorce, you will feel peace, joy, confidence and love.
But before that, you will scream, cry, spend many nights alone with your children and wonder what is wrong with you. You will learn to doubt yourself so emphatically that you will forget who you are. Probably the most tragic part is that no one will know this but you.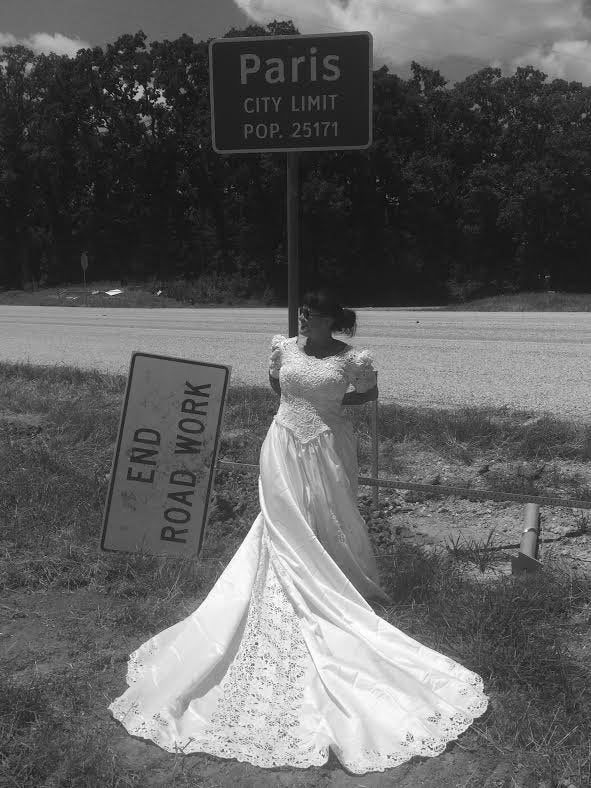 That's incredibly hard to believe on your wedding day. Even if 50 friends confronted you and said, "Don't do it" or if a Moses-like tablet appears before you etched with, "Thou shalt not marry this man," you wouldn't heed. You're that much in love.
On this day, you marry a man pledging your heart, soul and everything you have to offer. On this day, you even make the minister change the words from, "until death do us part" to 'forever.' "
You will continue to believe that the love you give is enough and can overcome anything.
Good memories are what you keep in the forefront of your brain: building a family, travels, morning coffee and love of books. You will try very hard to make it work because you are not a quitter.
You will tell him for many years that you will never leave him. Then, for a few years, you will threaten that you will. But the song remains the same. For the sake of your kids you learn, quite adeptly, to hide the not-so-awesome memories in the Pandora's Box of your mind.
But one day, my dear, all of those not-so-awesome recollections will overwhelm you and begin bursting through your head into the light.
You'll be blinded by the light for a little while, not knowing what to do with your new self. But soon, you'll learn to walk basking in its glow, thankful to God for every day that lies before you.
Waking up like a child, discovering the world for the first time, it will feel as if you live in a new multi-dimensional universe full of love, light, sound, laughter and sight.
People will say you look like you're in love. You will respond, "I am, with my children, myself and life." You will be thankful for everything, even all of your own imperfections, of which there are many.
This lovely, tragic, almost two-decade journey will make you stronger, joyful and more alive than you ever thought possible. You will begin writing again, creating art, working out, focusing on your children and you.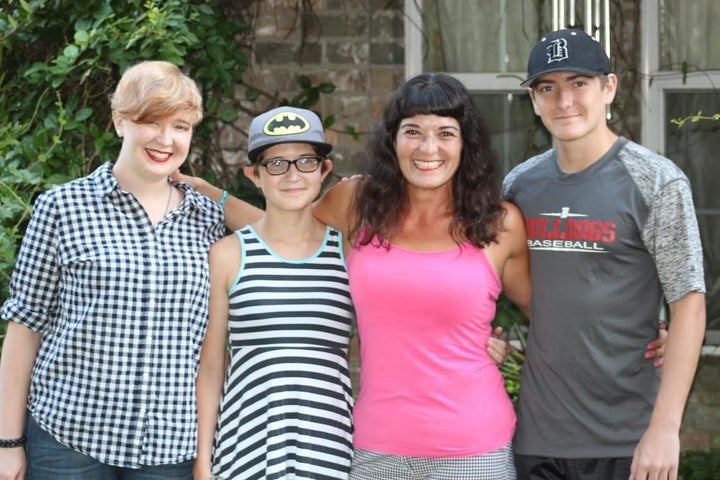 You'll never doubt yourself again.
You will never have regret, either. Never will you think, "What if I hadn't married him?" There are three profound reasons for this: Rachael, Aidan and Helen Grace.
Your glorious children make the journey behind and ahead all worth it. They are the greatest gift of your marriage. They will be the reason you stay. They will be the reason you leave.
Through them, you discover true love in the world and realize that sometimes you don't have to say, "I do" to receive it or give it. Welcome to a light-filled journey. You're going to love it.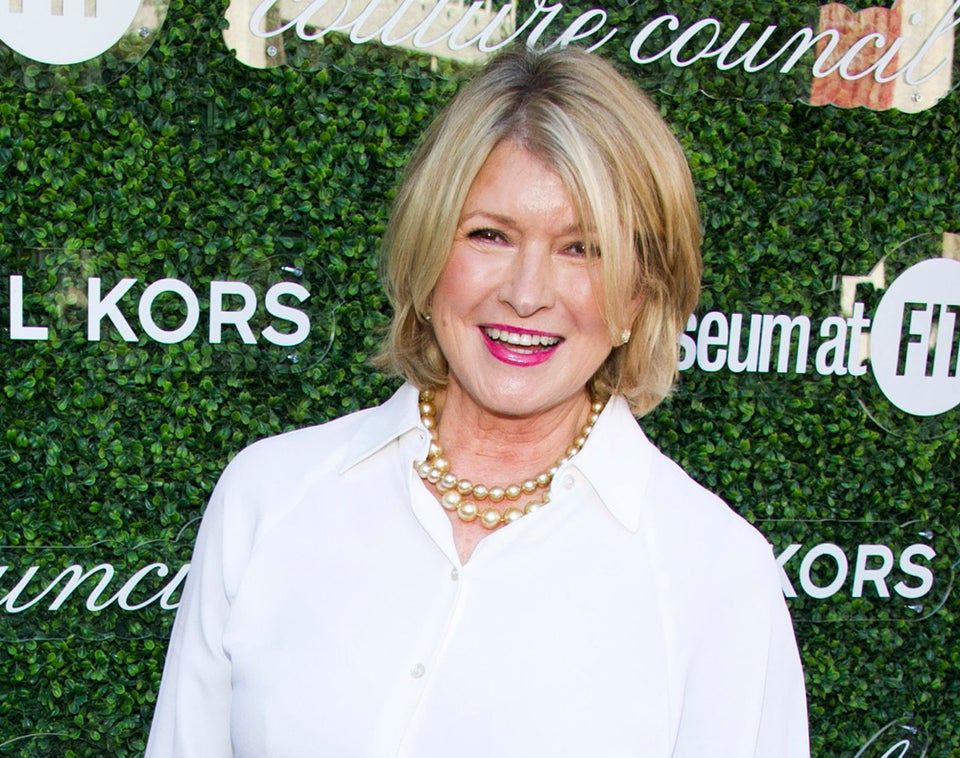 8 Women Whose Divorce Was A Catalyst For Change