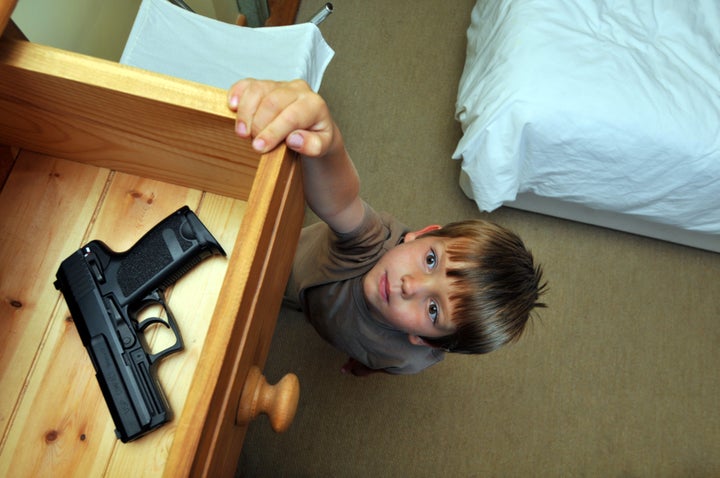 On June 21, Jeanne Phillips ― the daughter of original "Dear Abby" writer Pauline Phillips who took over the column and still writes under the pen name Abigail Van Buren ― published a question from a reader who identified as a "first-time mom in New Jersey." The mom asked how she can ask other parents whether they had guns in their homes before allowing her child to visit for playdates, and Phillips suggested that bringing up the topic was "off-putting." Phillips also suggested that the mom invite kids to her home instead.
A few days later, after facing criticism from readers, Phillips stressed that she should have told the first-time mother that "part of assuring that your daughter will be safe involves asking whether there are weapons on the premises and, if so, what safety precautions have been taken."
A month later, after hearing from the Brady Campaign to Prevent Gun Violence and even more parents, Phillips has apologized for the incident and has published multiple submissions from parents explaining their concern over her initial answer.
"I am a Yale-trained pediatric nurse with a post-master's as a psychiatric nurse practitioner," one reader wrote to Phillips. "I respectfully ask that you retract your answer to 'First-Time Mom in New Jersey' (June 21). I'm concerned your response will encourage other mothers to buy into the incorrect assumption that it's 'impolite' to ask questions that ensure their child's safety."
Phillips agreed with the reader.
"The woman's question wasn't about etiquette. It was about child safety," Phillips wrote in her Monday column. "A large number of readers besides you agreed my perspective was off. I have heard all of you loud and clear, and I apologize."
A mom also wrote to Phillips with various scripts she uses to bring up the gun safety conversation including, "I love how well our boys play together! It's fun to see their energy have an outlet. But I have a question before their playdate at your house. It's one that always makes me a little uncomfortable, so please forgive me if this seems forward. Do you keep guns on the premises, and if so, how do you secure them?"
Phillips thanked the reader for "providing a road map for other concerned parents to follow."
Brady Campaign President Dan Gross responded to Phillips' apology and new stance on gun safety in her column, and noted that the center and Phillips both encourage parents to ask about guns before allowing their kids to visit other people's homes.
"We thank 'Dear Abby' for taking the time to hear us out and use her platform to spread the word," he said. "It's a simple question, but one that really does have the power to save young lives."
Related