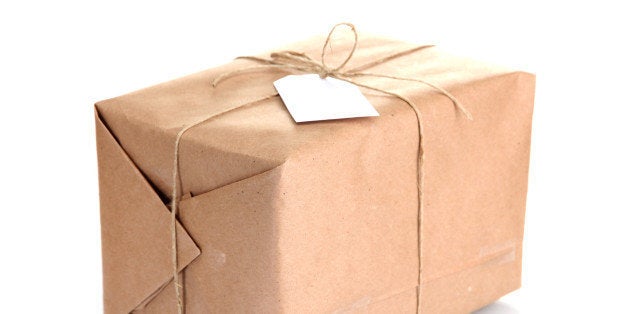 This isn't an ask, or a complaint or even a suggestion for the name of the next "Girl of the Year" (although Malala seems nice). It's simply a note to tell you of a lovely lady in New Jersey who has made it her business, and her pleasure, to forward two of your beautiful dolls to my daughters every year. We've never met this lady, but let's call her Anne, because that's her name.
You see, two short years ago she read a letter I wrote to a kind gentleman on a plane who had befriend my autistic daughter. This letter moved her and she began to follow our story as I detail it here on my blog. It was not long before she reached out and asked if she could send my daughters each one of your stunning dolls. We, having never laid eyes on one, let alone held one, of course said yes. Sure, it felt a little strange to say yes at first, but these dolls were the stuff of legend for us and we were eager and excited to see if this lovely lady called Anne was really going to send our girls such an extravagant gift. Just a few weeks later two perfect 'Isabelles' arrived and the girls and I spent hours that first evening playing with them. (I couldn't help myself, I had never seen dolls like that before).
I know that people complain that the dolls are expensive. Since, I am not in a position to afford them myself, I might have thought the same thing before I held Isabelle in my hands. Her perfect silky hair and impeccably sewn clothes were just part of what made her so special. My girls were immersed in her story and their play took on a creativity I hadn't seen before. For an autistic child this is especially important. Kate didn't have much language then but she knew how to rock that baby with her sister by her side and we all could have stayed in that room forever.
The following January our lovely friend, Anne, would send two more of these exquisite creations to our girls. This time the 'Girl of the Year' was called Grace. The same as my eldest daughter, whom I assure you, is aptly named. The dolls arrived and our Miss Grace could hardly believe her eyes as she lifted the dark haired doll from her box. She helped Kate, free her doll, too, as helping her little sister has always been her first priority. The dolls needed simply to be lifted from their box because some genius in your company decided that parents don't have time for and don't appreciate spending all their time liberating toys from impossible complicated packaging. For this, I thank you.
Now, we have heard from our friend, Anne, once again. She wishes to send her favourite little Maritimers a doll called Mary Ellen. Maybe you're wondering why we haven't encouraged Anne to take the money she is spending on these dolls and donate it to an autism charity. Guess what, she has done that and more. She is the most generous and kind person that I, well...that I don't know. I sincerely hope to someday meet her in person and thank her for her generosity.
Anyway, I just thought you should know that there is a lady in New Jersey who uses your dolls to make two little girls, and their mother, smile.
Related