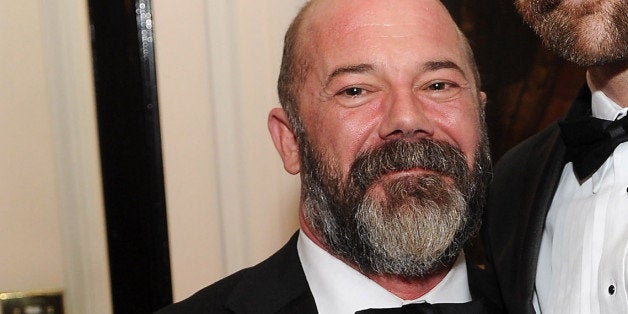 Andrew Sullivan hascome to the defense of the Mozilla CEO, Brendan Eich, writing that Eich is being treated as a "heretic," a victim of "left-liberal intolerance" and the "ugly intolerance of parts of the gay movement,"forced to resign in the wake of stinging criticism of his financial contribution to the passage of Proposition 8 in California in 2008.
According to Sullivan, the gay mafia has struck again, destroying a man and bringing him down because he would not conform to its thinking. You would be justified in being massively confused by that, because this is the same Andrew Sullivan who was first out of the gate with the pitchfork, driving Alec Baldwin off MSNBC -- as Baldwin bombastically charged that he was the victim of Sullivan and his "fundamentalist wing of gay advocacy."
It may sound contradictory, but actually, it's all pretty consistent for Sullivan if you think of it this way: He often attacks liberals first, and homophobes second. Alec Baldwin is a liberal (whom Sullivan, rightly, believed was getting a pass from some sectors of the liberal establishment), and so are those among Mozilla's employees and users of its Firefox browser who criticized the Mozilla CEO, driving him to step down.
Now, I wholeheartedly agree with Sullivan on his criticisms of Baldwin. I, too, slammed Baldwin -- and incurred the wrath of many of his fans who called in to my radio program -- because homophobic speech and actions must be vigorously challenged whether they come from a progressive or a conservative. But if you're going to get worked up over a guy hurling the word "cocksucker" in the heat of the moment -- while he also gave money and support to the causes of LGBT rights and marriage equality -- you should be completely outraged by a man unapologetically giving money to a hate campaign that helped pass Prop 8 by demonizing gay men and lesbians in television ads charging that gays are dangerous to children. The damage done by those ads is incalculable, turning neighbors in California against one another, empowering anti-gay bullies in schools as well as the bashers on the streets.
But Sullivan is even more wrong because it wasn't the Prop 8 contribution, and Eich's refusal to renounce it, that eventually did Eich in. He was being defended by company executives last week and throughout the early part of this week, even as the dating site OKCupid had urged users to boycott Firefox. Eich even gave an interview on Tuesday suggesting he was staying put. Eich only announced he was stepping down after it was revealed late Wednesday that he'd given money to Pat Buchanan's presidential campaign in 1992, and later to Ron Paul's campaign. Suddenly, in addition to defending a CEO who gave money to homophobic efforts, Mozilla would have to defend a CEO who supported Buchanan, a far-right extremist and isolationist who's been accused of racist and anti-Semitic attacks, and who also was, rightly, driven off MSNBC -- though that took years longer to accomplish than the few weeks it took to purge Alec Baldwin.
It all just became too much for Mozilla to bear, and who knows what else may have been dug up on Eich? None of this is about government censorship. It's about a company based in Northern California that has many progressive employees, as well as a lot of progressives and young people among the user base of its Firefox browser, realizing its CEO's worldview is completely out of touch with the company's -- and America's -- values and vision for the future.
Popular in the Community