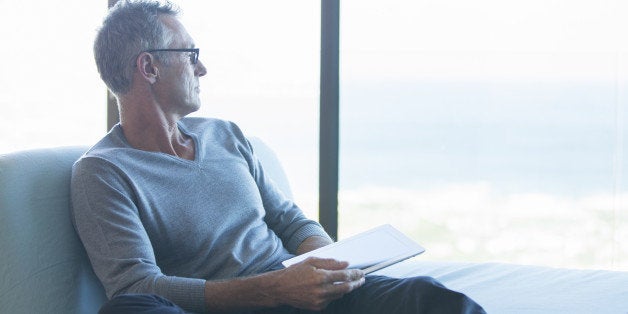 When envisioning your "golden years," maybe you see yourself relaxing, volunteering, enjoying carefree days by the pool or ocean, or spending extra time with family and friends. No one sees themselves in a nursing home. And, most people don't envision being isolated at home struggling with the basics of life, especially not members of the rock n rollin', transformative generation we call "the baby boomers."
Although the untroubled poolside scenario may not be in the cards for everyone, the worst situations can be avoided. You can plan ahead so you're empowered to age successfully in your home and community and remain as independent as possible.
The first step is having the courage to recognize head-on that it's more likely than not that you will have many months, maybe years, of limited ability to handle basic things you take for granted when healthy. It is common to develop physical limitations due to conditions such as arthritis, heart disease, stroke, osteoporosis, or problems with memory and thinking from Alzheimer's disease and dementia. Good health behavior, good medical care, good genes, and good luck may keep you healthier longer, but eventually Father Time catches up.
Here are four suggestions for planning ahead:
Do you have a downstairs bedroom and shower? Is the bathroom accessible for a wheelchair and outfitted with safety features? Are there many steps or level changes to enter or move about the home? Do you keep your home free of clutter and well lit? Have you optimized security, safety, and home automation technologies? Depending on your answers it may be time to modify your home---this is easier to do in advance than during a crisis.
2. Communicate Your Goals
The culture of the American medicine is to keep doing more. More tests, more specialists, more medicines. At times this enhances longevity and heroic outcomes, but there are real risks for older people. Hospitals can be dangerous places for older patients, and treatment side effects can increase as people age. A growing collection of medicines and doctors without overarching care coordination becomes a problem in and of itself.
Sometimes 'less is more.' But, it will be hard for doctors and family to buck the trend unless you give instructions on what's important to you. If being home is a high priority--write it down and tell someone. If you don't want your last days spent on a ventilator in intensive care, then you need written advance directives. Your choices don't have to be black and white (eg "do everything" or "do nothing"). To get at the nuances consider going beyond the standard documents and use innovative tools like the Stanford Letter Project or Vimty.
It may be helpful to even document the types of prayer, music, or foods you enjoy, and what your interests and favorite causes are. Sharing these things can help ensure that your individualism, dignity, and comfort are preserved.
Just documenting directives is not enough. You will need doctors that understand your wishes and who will advocate for you at difficult moments. In 2016 Medicare will begin paying doctors for advance care discussions, a lack of payment shouldn't be an excuse, and it's a red flag if your doctor won't have this type of discussion.
3. Identify People You Can Trust
There will be a time, possibly many months, when you can't direct things like medical care, living arrangements, finances, and basic household tasks. Who will step in? Are you sure your caregivers will be able and willing? Do they know and support your preferences? Will they abuse the power you're granting them? Are the relevant records and documents well-kept and organized in a way that will help them? Consider whether you need one or several delegates for different issues or perspectives. Consult an attorney and financial professionals for their advice.
4. Know Home Care and Long-Term-Care Options and Who Pays
Believe it or not, the term "home care" can be confusing! There's a variety of options with different purposes that are paid for in different ways. For example, home health nursing and physical therapy to treat specific medical problems is paid for by Medicare. However, basic personal care is almost never covered by Medicare.
The Visiting Nurse Associations are non-profit organizations that offer a wide range of home and community services. You can also consult your state associations for home care to get a variety of local contacts. Other important resources are your Area Agency on Aging and long-term-care organizations. Many hospital systems and religious organizations also offer home health. And, several sophisticated national companies have offices and locations offering home care throughout the country.
If you can't easily leave the home for medical care, home visiting physicians will be essential. The American Academy of Home Care Medicine is an organization focused on making sure house calls are available. And, don't forget that hospice care is primarily a type of home care; hospice can be an essential resource for being able to live in the comfort of one's home late in life if you have serious illness.
Get involved as a volunteer or advocate for home care, it's personally rewarding, and will familiarize you with the available services in your community. Home care doesn't always get the attention of other 'causes' and there have even been some recent political efforts to cut home care benefits and limit services. Your involvement can help ensure good options are available when you and your loved ones need them.