I was terrified when I saw that HBO was planning a series of documentary-style specials on the University of Connecticut women's basketball team.
Don't get me wrong. UConn: The March To Madness, which began last Wednesday and continues this Wednesday at 10 p.m. ET, is well-done and well-deserved.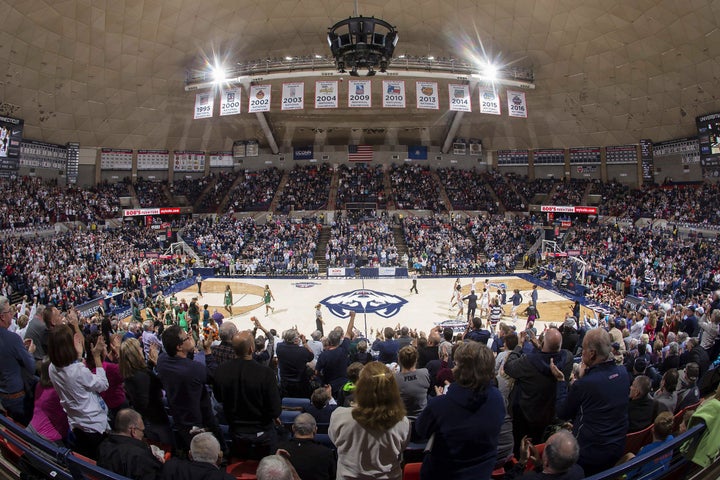 Under coach Geno Auriemma, this team has won 107 games in a row. No one does that. It's just crazy.
And as a fan, I love it, which is why the HBO Sports production is making me crazy, too.
Why? The jinx thing, that's why.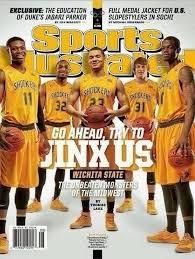 All fans know about the Sports Illustrated jinx, where if you make the cover of SI, you're about to tear an ACL or your team is going to get upset by a high school pickup squad.
Is the jinx apocryphal? Maybe. I haven't kept a running list. I do know that last year Showtime did a documentary on Notre Dame football and this year Notre Dame went 4-8.
I'm just saying I don't want anything that could produce bad feng shui for the UConn women because this season, unlike the last two seasons, success is fragile.
That they're undefeated is exhilarating. It doesn't negate the fact they could have at least three losses.
They won by just two points over a Florida State team missing one of its best players. They were played even by Maryland before winning by six. Two weeks ago they were one last-minute Crystal Dangerfield interception away from getting ambushed by an unranked Tulane team.
At the same time, frankly, it would have been better to lose to Tulane and build a new streak in the NCAA tournament.
Nothing would be worse than going undefeated all season, then losing in the last game or two. Think New England Patriots in the David Tyree Super Bowl game.
It could happen to UConn. Even if they have Kia Nurse back at full strength, they're a thin team vulnerable to a twisted ankle, three early fouls, penetrating opposition guards or just plain fatigue against what will surely be a couple of the other best teams in the country.
Katie Lou Samuelson was amazing Monday night, from her 10 straight threes to The Shrug. She's also had games lately where nothing dropped, and that alone could be enough for a Florida State, Maryland or Baylor to have an on night and win.
I should add here that I don't want UConn to win just because I'm greedy for more championships, though I suppose I am.
In the larger picture, I just love the way they play.
In case you hadn't noticed, most men's basketball today is unwatchable. It's not that there aren't phenomenal individual skills. It's more like that's all there is.
Women, perhaps because they haven't outgrown the physical size of the game, still play it as a team. They work the ball around. They find open players. They challenge on defense. They don't flex and pump after every basket as if they had just been crowned king of the world.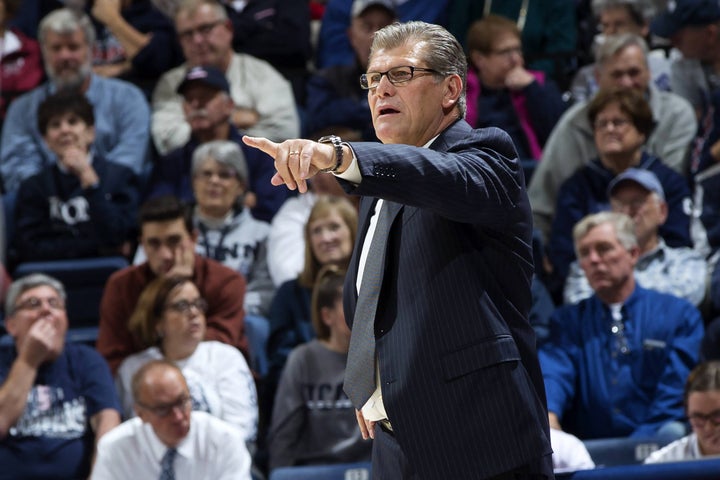 I'd argue that no one of any gender plays better team basketball today than the UConn women, under the relentless Auriemma and his assistants Chris Dailey and Shea Ralph.
They hit outlet passes, they work the ball inside. It feels like they've divided up their skills so they have all the important aspects of the game covered.
They don't have a center, but they have a great inside rebounder and defender in Gabby Williams. They have a quick versatile insider scorer with Napheesa Collier. They have Samuelson, a great three-point shooter who drives just enough so defenses have to give her a little space.
Nurse steadies the team and Saniya Chong is an underrated fifth starter.
When they're on, they play with a smoothness and flow that's almost poetic. They create those 5-10 minutes that Bill Russell used to say were the reason he played basketball.
Off the bench, Dangerfield can get into that flow, though she is still prone to freshman mistakes. Beyond her, they have a reasonably good substitute center in Natalie Butler and two freshmen who haven't played much.
So it's a team that keeps you holding your breath.
March To Madness acknowledges that, and its first hour last week had Auriemma talking about how the next win is never promised.
The season now has a maximum of six games remaining, if the team gets to the NCAA tournament finals. If it ends with fewer games than that, or if the last one is the season's first loss, spring this year will be dark.
Should that happen, I may not easily forgive HBO. Just like when Deadwood ended and that wasn't really HBO's fault either, I have to put blame somewhere.
REAL LIFE. REAL NEWS. REAL VOICES.
Help us tell more of the stories that matter from voices that too often remain unheard.
BEFORE YOU GO