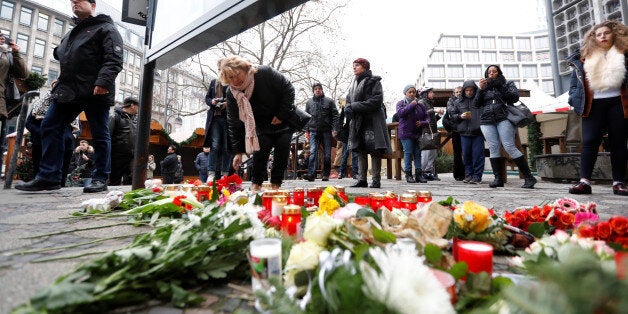 Berlin, You are love. Love and life. Love and trembling. The heartbeat of the nation. You are a place of fascination.
A place of distress Berlin, you lost so much blood that night, When a truck crashed into innocent souls, Waking death The devil laughing And terror sparked to life.
One last living cry and Your life flashes by. You lie there motionless, near the Gedächtniskirche. A house of God hollowed-out by bombs, that cry out piteously in the deadly silence: War knows no religion. Attack and counter-attack are the ruins of a dream of peace. Only a million dead will bring capitulation, Nothing but separation and destruction.
Berlin, you can't die now. Because without your love fear would tear the heart in two, A fear that knows no bounds. Perhaps an even stronger wall than before A wall in people's heads, one that can't be torn down by anything. Fear that bounds you in knows no border. Fear of Christmas markets. Fear of anyone that speaks Arabic. Fear of riding the subway alone at night in a head scarf, Fear of living, Fear of dying.
This post originally appeared on HuffPost Germany and has been translated into English.
Popular in the Community