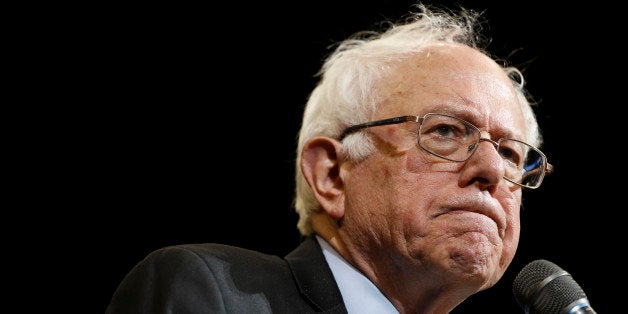 I walked myself down to the local hospital just before 5 a.m. and asked to voluntarily commit myself.
After nearly 18 hours in the ER, I was finally cleared by the night-shift psychiatrist and given a bed. That's unusual -- often times people stay in emergency departments for days before a bed opens up. Or they get shuffled around to different psychiatric units, sometimes out of state."
The first person to talk to me was a boy who helped me get acclimated to the ward. He told me a bit about himself, how he dropped out of high school and couldn't keep a job due to his illness. On his 21st birthday, which was my second day in the ward, I asked him what he wanted for his birthday. He said that all he wanted was to go out to dinner with his mom and four brothers. Later in the week, I learned he was committed for attempting to murder his entire family.
The length of psychiatric stays varies; mine was just a week, on average with the majority of American cases, as the staff tries to get you on your feet and discharged immediately to make room for new patients. The first boy I met was only in the ward for two weeks. Another young man had been in the ward for four months, and I'm still not sure if he's out.

"Senator Sanders chose to equate mentally ill people -- people like me -- to the hatemongers of the Republican Party."

In a sense, it's easier to be inside the psychiatric ward than outside it. When searching for outpatient care, I was told that the hospital hadn't been taking new patients in over two years. Through connections, my mother was able to find a few psychiatrists who were open to new patients, but none of them were within my health insurance plan. One charged $700 for an evaluation alone. Thankfully, I have family willing to pay for these services, but not everyone is able; over 50 percent of mentally ill Americans listed cost as a reason to not seek treatment.
The National Alliance on Mental Illness estimates that 1 in 5 Americans suffers from mental illness in a given year -- that's 18.5 percent of the population, or 43.8 million people. Chances are you know someone suffering -- but do you know that they're suffering?
Throughout high school, I struggled with self-harm, depression and substance abuse. While college has been exponentially better, my latest episode could easily have been my last.
So when presidential candidates make a joke of mental illness on national television, I am pained. Here are two Democratic candidates whom I support and who claim they care about the accessibility of mental health care. Yet, Senator Sanders chose to equate mentally ill people -- people like me -- to the hatemongers of the Republican Party.
I don't know which is worse: that Sanders thought this joke was in good-taste or that Secretary Clinton -- and the entire audience in Flint, Mich. -- laughed along with Sanders. Every day, Americans use mental illness as shorthand for bigotry, for stupidity, for violence. For sure, violence can be a part of some mental illness. But for those of us inside mental institutions hoping to get out, we are not given the luxury of being angry like Trump or bigoted like Cruz.
I am still processing the enormity of my actions and my illness, and what it means for those who survive my suicide attempt with me. I am angry with the politicians who see us as a joke, but I am not angry for myself alone.
I am angry for the young woman who came to the Boston hospital alone, because there is no in-patient psychiatric ward in Martha's Vineyard.
I am angry for the elderly Latina woman who couldn't communicate with any of the nursing staff at the hospital because there was no translator on the ward.
I am angry for the middle-aged woman whose doctor violated her rights as a patient.
I am angry for all of the lives derailed from reaching their true potential being turned into a cheap laugh for the viewers at home by those who cannot begin to understand our pain.
More than anything, I am haunted by the desperation of a boy who wants nothing more than to see his little brother, days after trying to kill him.
Calling all HuffPost superfans!
Sign up for membership to become a founding member and help shape HuffPost's next chapter